Calcutta Metro's old rakes beyond repair, new ones 'idle'
First of 14 rakes ordered from China on its way, but testing and deployment to take time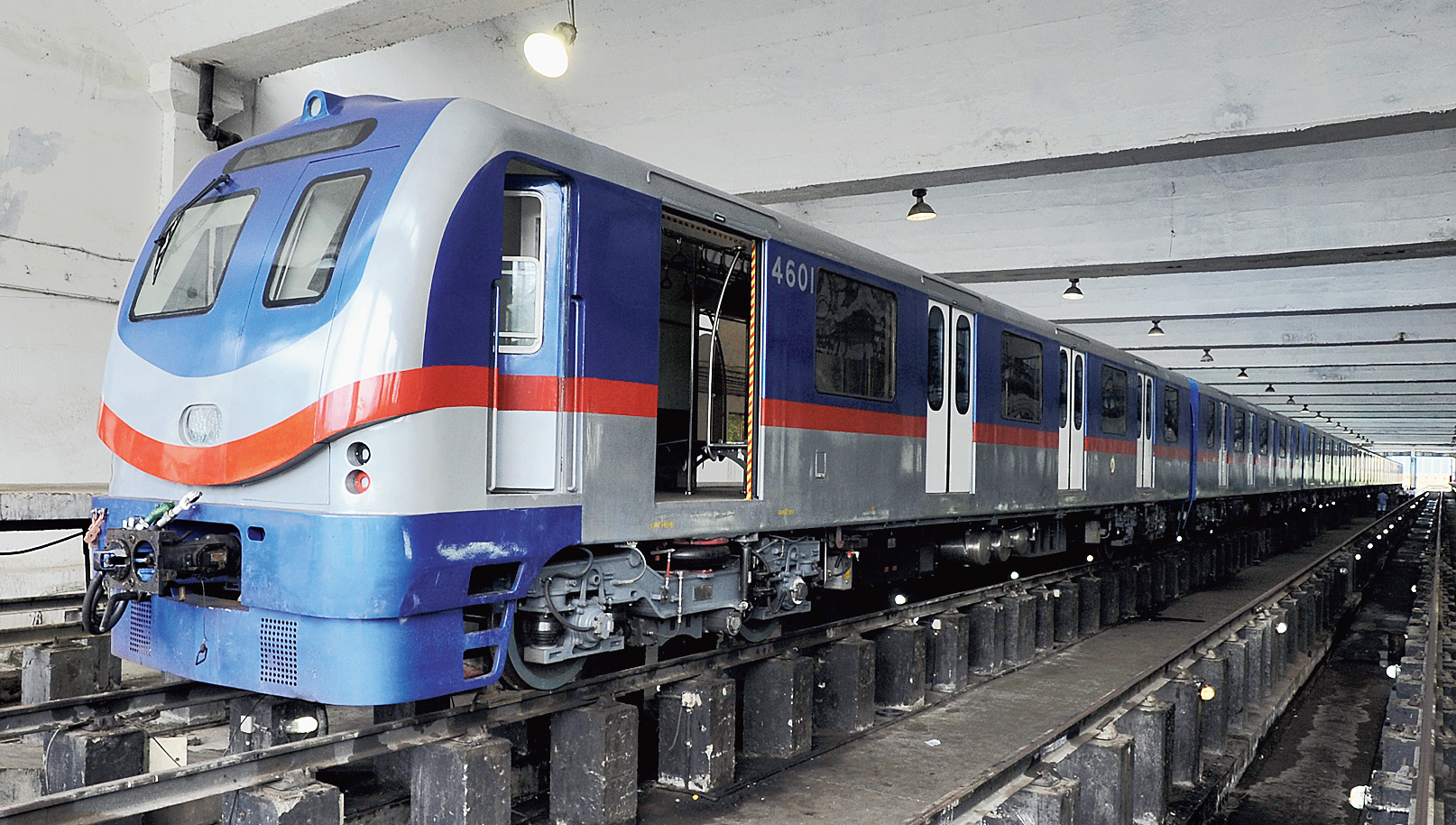 ---
|
Calcutta
|
Published 01.02.19, 10:49 PM
---
Metro Railway's old and overworked fleet of non-AC rakes are "beyond maintenance" after 25 to 30 years of service, but the transport lifeline has been forced to retain them at the risk of frequent breakdowns because there is no proper replacement plan yet, officials said.
Amid the air of uncertainty and criticism following yet another smoke scare, Metro Railway said on Friday that the first of 14 rakes ordered from Chinese manufacturer CNR Dalian Locomotive and Rolling Stock Co had been shipped. The rake is scheduled to arrive in three to four weeks.
But nobody could say when the first foreign-made train of the country's oldest Metro service would be ready for deployment. "The rake has to undergo trials and get a clearance from the commissioner of railway safety before that," Indrani Banerjee, spokesperson for Metro Railway, said.
One of the older rakes of the non-AC fleet had spewed smoke from its undercarriage on Thursday morning while leaving Dum Dum station. Several passengers suffered breathlessness and at least one of them had to be hospitalised.
This was the fourth instance in a little over a month of smoke or fire on a Metro rake. On December 27, an air-conditioned rake caught fire near Maidan station, causing a near stampede. At least five passengers suffered fractures after jumping out of windows that were shattered to let in air.
Metro engineers said some of the older rakes were almost beyond repair. "These trains have already gone well beyond their expected lifespan of 20-25 years. If the new rakes don't come soon, nobody knows what is in store for the Metro," an official said.
Four rakes manufactured by the Integral Coach Factory near Chennai have received the stipulated safety certificate after multiple trials over 18 months but the Railway Board is still to clear them for deployment.
If the green signal comes this month, as expected, only two of the rakes will immediately join the fleet. "Our operational capabilities at the moment allow us to take in two rakes at a time," an engineer said.