Calcutta Metro fails to keep tribute promise
Metro representative fails to turn up at crematorium to pay tribute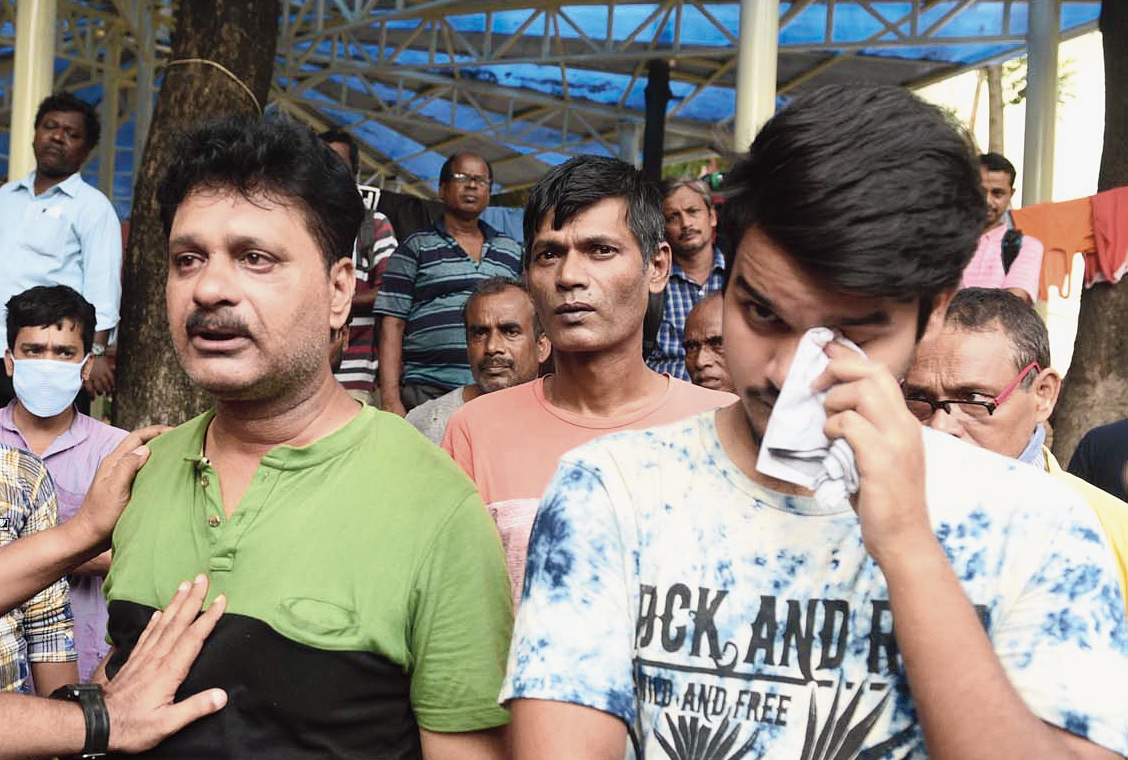 ---
|
Calcutta
|
Published 14.07.19, 09:04 PM
---
Sajal Kumar Kanjilal's family did get a call from the Metro authorities, but more than 24 hours after he met a brutal end at Park Street Metro station.
Kanjilal's maternal cousin Rajkumar Mukherjee said a man who identified himself as the chief superintendent officer of the station called him at 6.50pm on Sunday, saying they were "deeply aggrieved" by the tragedy.
The 66-year-old died at 6.40pm on Saturday.
The caller said a Metro representative would turn up at the Keoratala crematorium with flowers to pay tribute to Kanjilal.
"My brother's mortal remains were consigned to flames at 7.05pm. Now its 7.40pm. No one has yet come from Metro," Mukherjee said.
Family members wondered why it took the Metro authorities over 24 hours to call them up.
"I told the official that we were happy that someone from Metro finally called up. But shouldn't the call have come the day before? They responded so late and no one from Metro showed up at the crematorium. This is inhuman," said Mukherjee, in whose Kasba house Kanjilal lived.
"What happened to my brother can happen to any commuter. The Metro authorities owe us an explanation," said Subhadeep Mukherjee, another cousin of Kanjilal.
Rajkumar's wife Sarmishtha said Kanjilal left their Bosepukur home in Kasba around 4.30pm. "He said the accountant of the Government Art College had asked him to collect his payment," she said.
Kanjilal would sit for hours outside the Academy of Fine Arts to let students of the art college draw live portraits. He was also taking dance lessons and would sell theatre magazines in front of the Academy.
"Bachhuda (Kanjilal) was popular among all theatre groups because he used to distribute leaflets about upcoming productions of the groups," said Debasish Basu, a member of a theatre group.
Members of several theatre groups gathered at SSKM Hospital, where post-mortem was performed on Kanjilal's body.
"A week before, he had asked me to find him a way to earn more so he could fund the studies of his nephew Rajdeep," Basu recounted.
Rajkumar's son Rajdeep, a third-year BCom honours student, broke down on hearing this.
"He used to call me Sona. He was more a friend than an uncle," Rajdeep said.