Riding without helmets, rash driving and other violation of road rules resulted in seizure of over 200 motorcycles from Park Street and adjacent roads on New Year's Eve.
In previous years, riders were allowed to walk away with their two-wheelers after they were made to pay a fine or their licences were seized.
This New Year's Eve, police in the Park Street area seized the vehicles to deny them an opportunity to repeat the offence while the revelry was still on.
People whose two-wheelers were seized lined up under the Park Street flyover on Tuesday morning to pay the fine and claim their vehicles.
Many of those whose bikes were seized were repeat-offenders and had multiple cases of traffic rule violation pending against them. Officers of the South Traffic Guard told them they would get their vehicles back only after clearing their dues.
A number of "repeat offenders" had to cough up thousands of rupees before they were handed the keys to their vehicles.
A senior officer said this was the first time such a drive had been undertaken against "unruly bikers" on a festive occasion.
"The idea was to set an example. We have seen that bikers, once prosecuted on a festive day, tend to assume that they would not be prosecuted for the same offence again the same day. Hence, they keep violating rules. So, this year we decided to seize bikes," a senior officer at Lalbazar said.
Usually, the maximum number of traffic rule violations are reported from Park Street, Park Circus, Camac Street, AJC Bose Road flyover and the Parama flyover. The majority of offenders has always been bikers.
"The drive against errant bikers was launched in certain pockets of south Calcutta where people gather to party in large number on occasions such as New Year's Eve and where violation of traffic rules, often under the influence of alcohol, is rampant," an officer said.
A section of officers pointed out that booking revellers for violating traffic rules without marring the festive spirit was difficult.
"During festivals it is important to profile the people at fault. People should not feel harassed. For example, bikers without helmets but travelling with family were let off with a warning. But youths speeding without helmets were intercepted and their vehicles seized.
"There were instances of errant bikers escaping cops at one signal but getting caught at the next," an officer in south Calcutta said.
Police sources said news of two-wheelers being seized on and around Park Street spread by word of mouth, making others cautious.
"We are sure that if we had intercepted 200 bikers and seized their vehicles, the news must have stopped another 100 from breaking the law," the officer added.
The seized two-wheelers were kept on the ground floor of Chatterjee International Centre, from where their owners could collect them after paying the fine at the South Traffic Guard office under the Park Street flyover.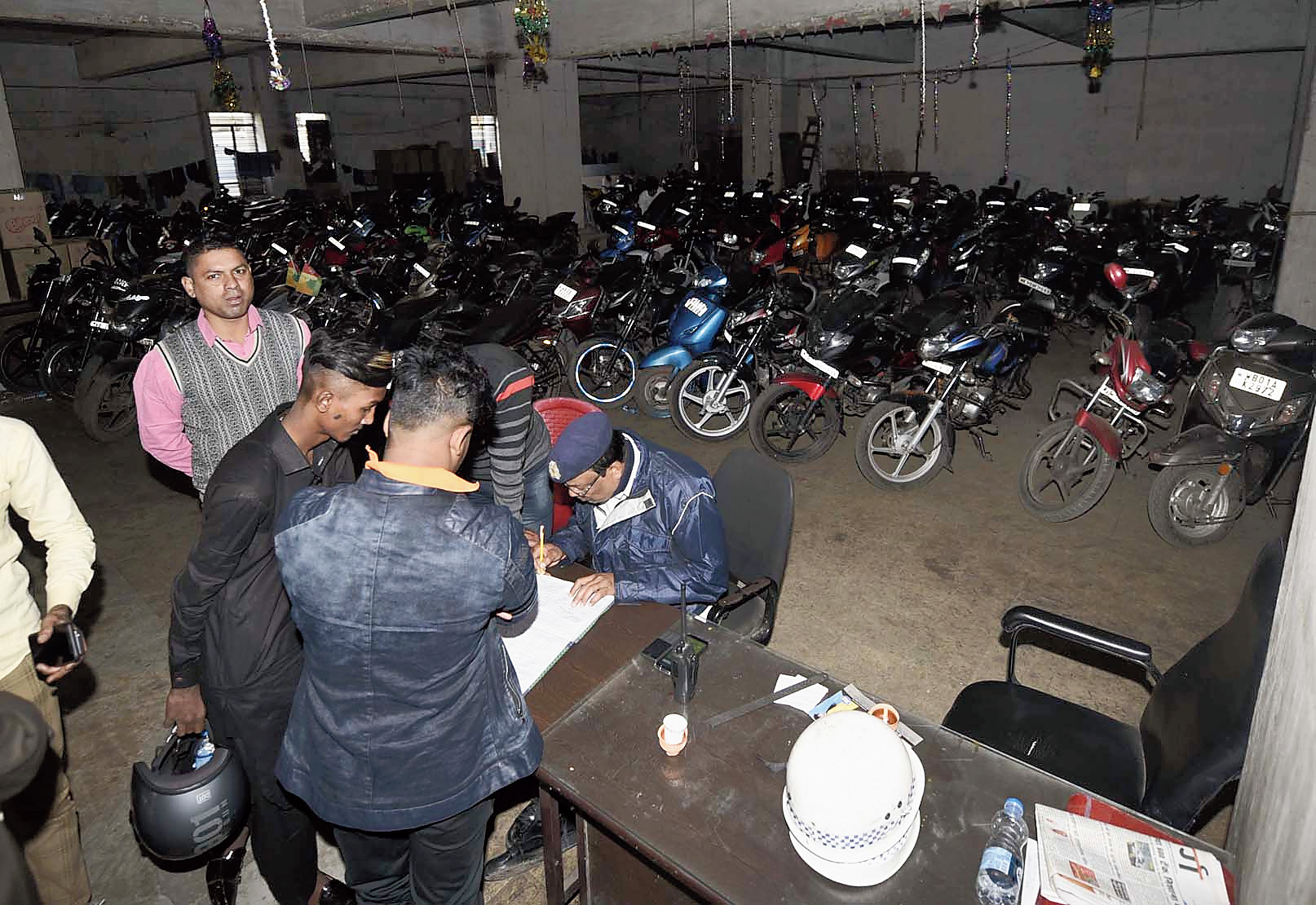 Two-wheeler owners at Chatterjee International Centre to claim their bikes after paying fines. Sanjoy Chattopadhyaya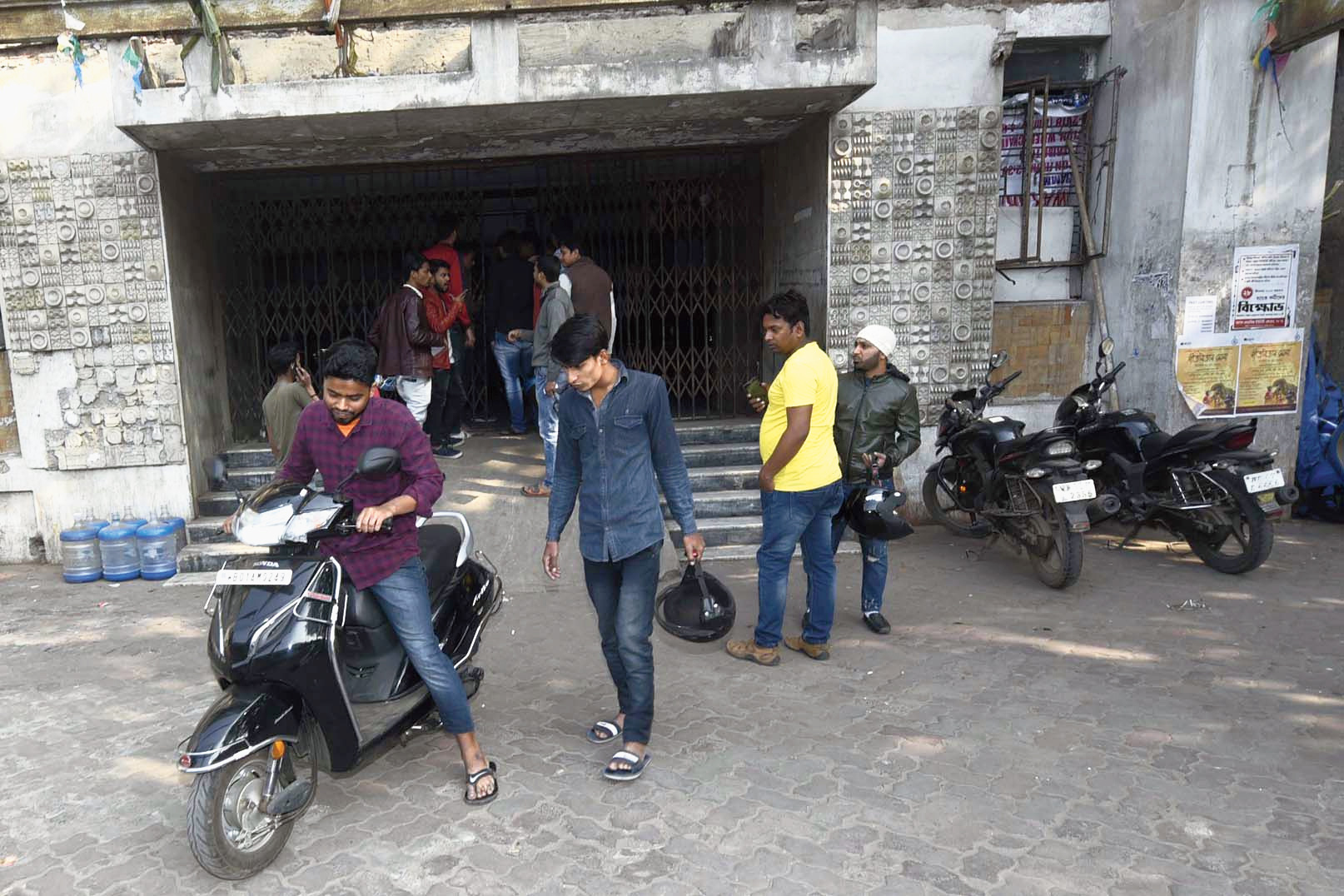 Bikers leave with their vehicles. Sanjoy Chattopadhyaya