Bus breaks cyclist's leg in south Calcutta
Rash driving, marked by attempt to overtake, takes a toll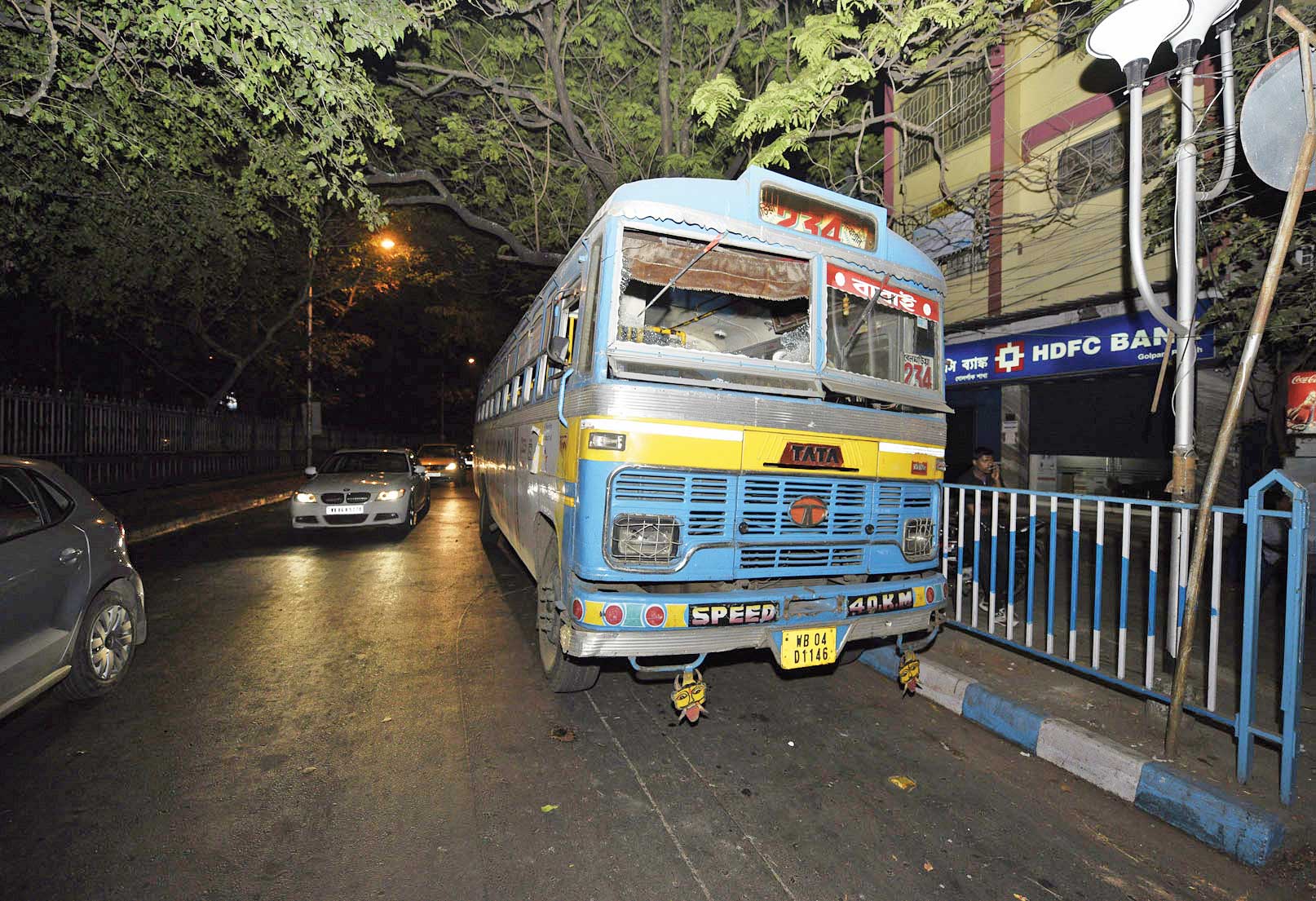 ---
|
Calcutta
|
Published 23.02.19, 09:14 PM
---
A cyclist fractured his right leg after being hit by a bus trying to overtake another one on the same route at the Sarat Bose Road-Rashbehari Avenue crossing on Saturday afternoon.
The route 234 bus that hit Rabi Das, 42, was trailing him on Sarat Bose Road. Both vehicles had stopped at the traffic light at the crossing.
Route 234 connects Belghoria to Golf Green. Both buses were headed towards Golf Green when the accident occurred.
When the signal turned green, Das turned left onto Rashbehari Avenue, eyewitnesses said. Another private bus on the same route overtook the bus from the right and hit Das.
"The man was flung off his cycle and lay in a pool of blood," said a man who works at a sari stall near the crossing.
A police team reached the spot and Das was taken to Ramakrishna Mission Seva Pratishthan.
"Das has suffered multiple fractures and dislocations. His blood vessels, tissues and arteries have been damaged. He will need a vascular surgery," a doctor said.
Das, a resident of Grove Lane behind the hospital, works at Lake Club. "He had left home for the club around 4pm," said his wife Pratima.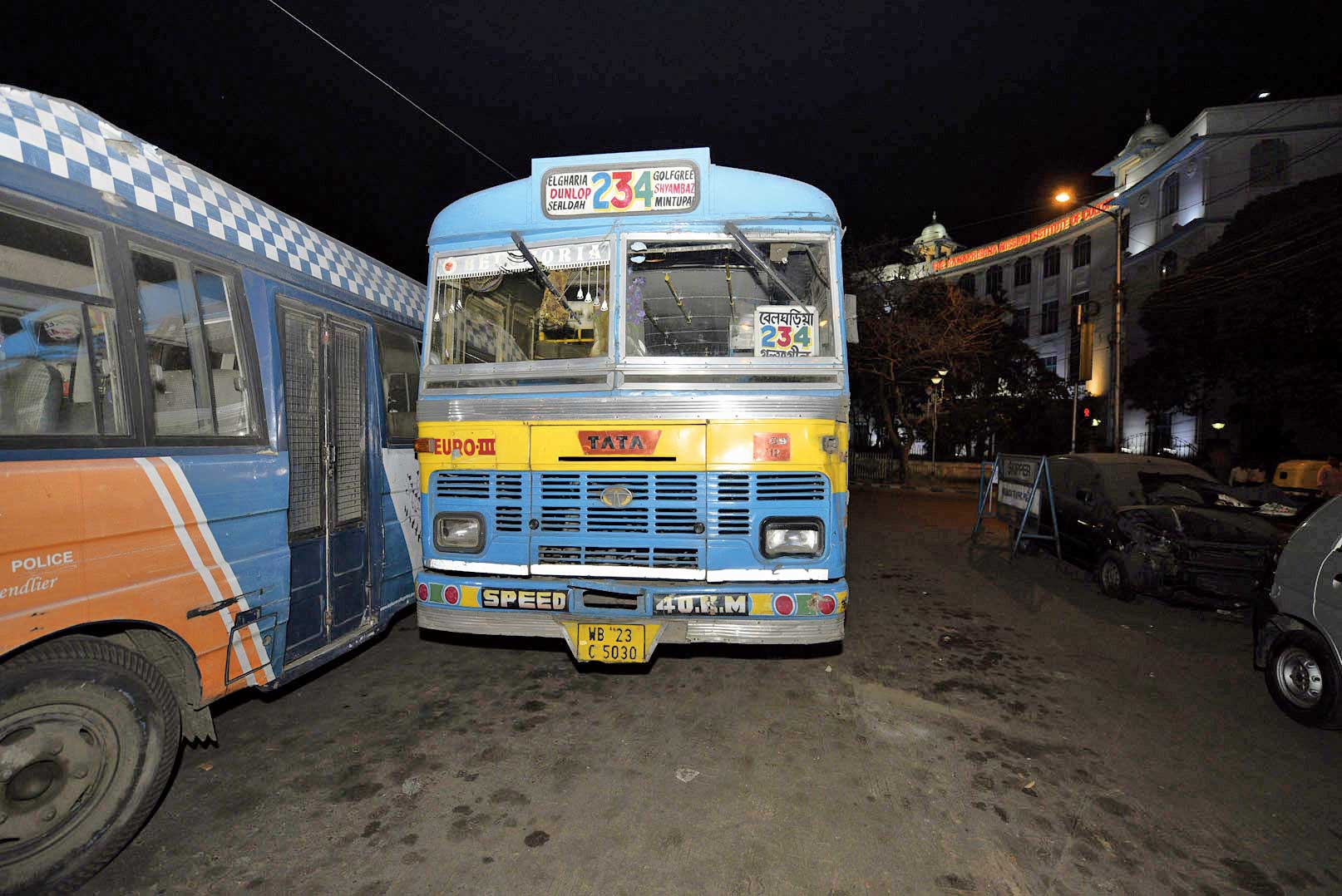 Cycles and other slow-moving vehicles are barred from plying on both Sarat Bose Road and Rashbehari Avenue between 7am and 11pm every day, according to traffic police regulations.
The accident that occurred around 4.20pm has been captured on a CCTV installed at the crossing, an officer of Rabindra Sarobar police station said.
"The buses were vying to pick up passengers from Rashbehari Avenue. The bus that hit Das tried to overtake the other bus," a traffic police officer said.
Both the buses were seized and the drivers arrested for rash and negligent driving.
The Sarat Bose Road-Rashbehari Avenue intersection is among the busiest in the city with heavy traffic all day.
An hour after the accident, no traffic sergeant could be seen at the crossing. Around 7.30pm, another private bus on Sarat Bose Road swerved to the left at speed when the signal turned green.
The accident occurred a few hours after Calcutta police commissioner Anuj Sharma urged traffic department officers to curb rogue driving by buses and sought information on the number of slow-moving vehicles in the city.
Rash driving, speeding, overtaking, running the red light and stopping in the middle of the road to let passengers to board or alight — buses in Calcutta violate every possible traffic rule with impunity.