Burglars wear PPE to up their game
Town resident Kanan Sarkar, who owns a fertiliser shop in Gomostapara area, found on Tuesday morning that his shop was robbed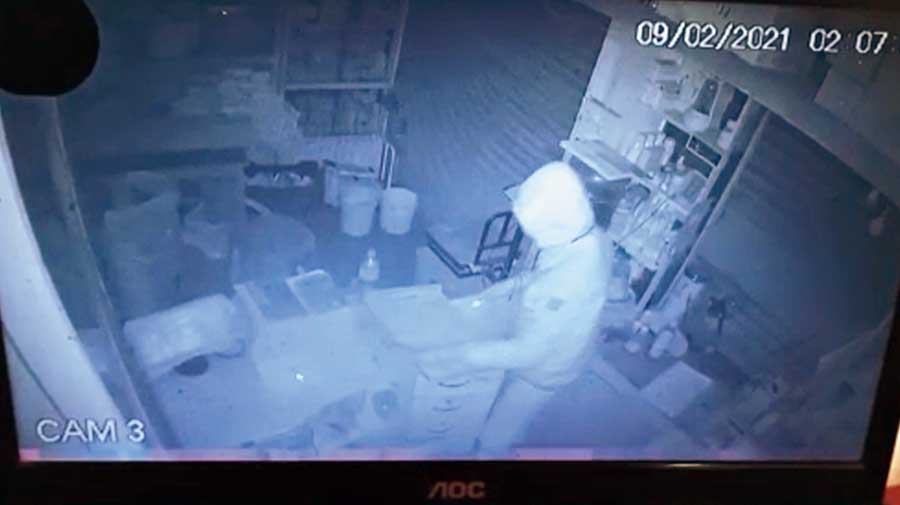 ---
---
Burglars wearing PPE, the protective kit worn by healthcare workers during the pandemic, struck a shop in Jalpaiguri town on Tuesday.
Town resident Kanan Sarkar, who owns a fertiliser shop in Gomostapara area, found on Tuesday morning that his shop was burgled. His CCTV camera footage showed two men wearing PPE had broken in around 2am.
"The thieves knew I have CCTV cameras installed in my shop and wore PPE to prevent their identification," a bemused Sarkar, who discovered Rs 70,000 in cash and costly fertiliser bottles missing, said.
Arghya Sarkar, the inspector-in-charge of Kotwali police station, under which the area of the shop falls, confirmed this was a new strategy adopted by criminals.
"We have come across cases when criminals have covered their faces with gamchas, monkey caps and even balaclavas. But this seems to be the first incident when they have used PPE kits to prevent identification," the police officer said.
According to police sources, thefts were reported from three other shops of Pandapara, another locality of the town, on Monday night. The police are trying to ascertain if the same "PPE duo" or some other gang is involved in these other crimes.
A police source said that many people, apart from healthcare workers, bought PPE kits from pharmacies at the peak of the pandemic.
"This makes tracing the criminals more difficult, but investigations are on," the policeman said.