Budget nod to turn Old Mint into museum
The building will house a museum on numismatics and trade, Nirmala Sitharaman said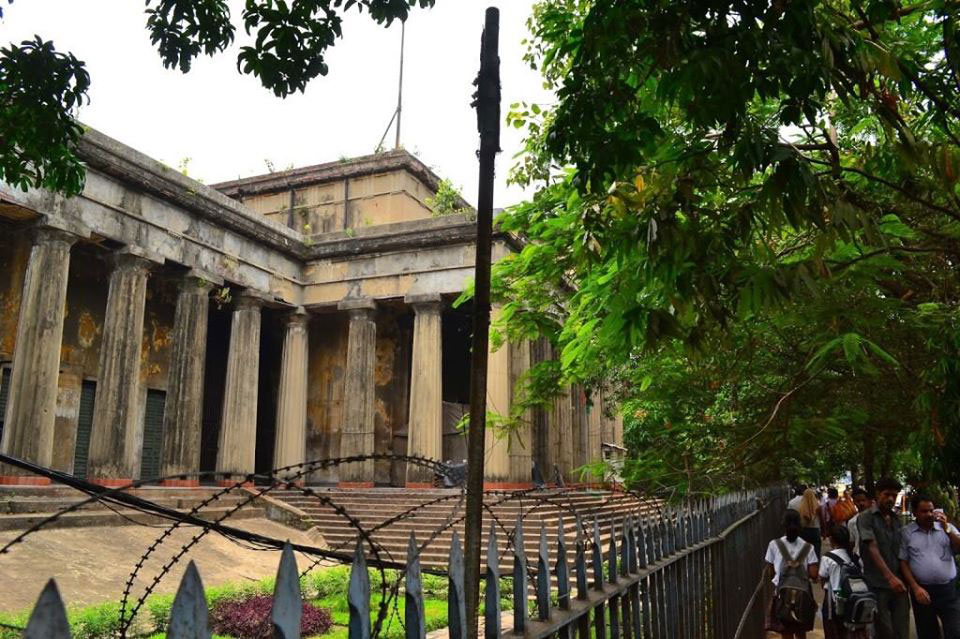 ---
|
Calcutta
|
Published 01.02.20, 07:23 PM
---
The Old Mint on Strand Road that has been lying in ruins for decades will be turned into a museum, finance minister Nirmala Sitharaman said in her budget speech on Saturday.
The building will house a "museum on numismatics and trade", she said.
"Four more museums from across the country shall be taken up for renovation and re-curation so that a world-class experience can be offered to visitors," she said.
A heritage conservationist said the proposal was not new. Former Bengal governor Gopalkrishna Gandhi had mooted the proposal during his tenure. "Even the Prime Minister spoke of the plan to have a museum during his last visit to the city," the conservationist said.
The building has only a few old machines inside and a strong room.
The Strand Road building was not the first mint in Calcutta. Metro had in 2000 reported that the first mint was set up where the present General Post Office stands. It was then shifted to Church Lane, the road to the west of St John's Church. The third mint came up at the Strand Road address.
The magnificent structure has some flowerpots arranged on its steps at present. A couple of white lights focus on the building in the evening.
A heritage enthusiast said the imposing structure cannot be seen from the road because of the incomplete Vivekananda Road flyover that runs above the road in front.
"The flyover has completely destroyed the view of the building from outside," he said.
The Old Mint is listed as a Grade I structure in the Calcutta Municipal Corporation's Graded List of Heritage Buildings. Four addresses — 47,48, 68 and 69 Strand Road — have been listed as Old Mint on the Graded List. The Alipore Mint started operating in March 1952.
The Old Mint campus now serves as a transit camp and the headquarters of 167 battalion of the Central Reserve Police Force, a former CRPF officer said.
"The main building is empty. CRPF personnel lives on the campus but not inside the heritage structure."
Another Calcutta structure — the Indian Museum — found mention in the finance minister's speech on Saturday.
"Our Prime Minister in January 2020 had announced the re-curation of the Indian Museum in Calcutta, which is the oldest in the country," she said.