Bista raises hill demand in Lok Sabha
The BJP MP requested the Centre to expedite the process to 'ascertain' a 'permanent political solution' to the Darjeeling issue, ahead of the Assembly polls next year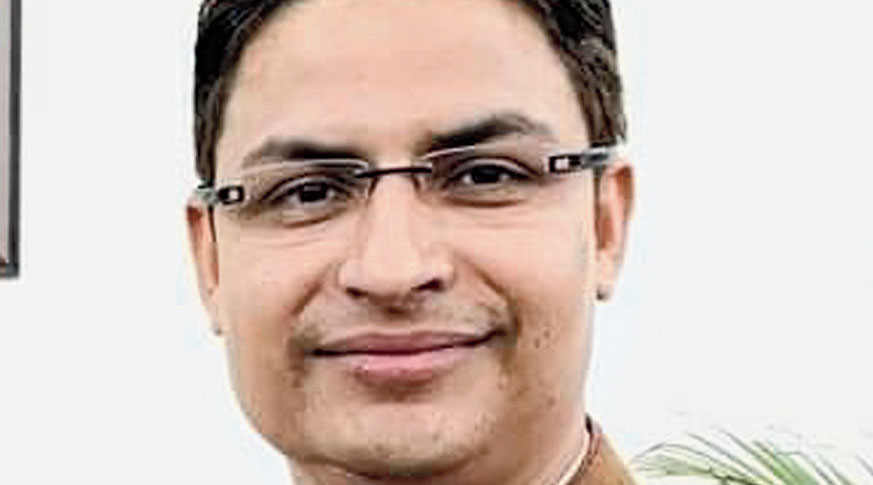 ---
Darjeeling
|
Published 21.09.20, 12:31 AM
|
---
Darjeeling MP Raju Bista  requested the Centre in the Lok Sabha on Saturday to expedite the process to "ascertain" a "permanent political solution" to the Darjeeling issue at a time BJP allies in the hills mounted pressure on the Narendra Modi government on the matter.
In its manifesto for the 2019 general elections, the BJP had said: "We are committed to work towards finding a permanent political solution to the issue of Darjeeling Hills, Siliguri, Terai and Dooars region."
In a statement, Bista said: "I requested the Parliament to take cognizance of the fact that the demand for Gorkhaland state is a long-pending demand of the people from Darjeeling Hills, Terai, and Dooars."
The BJP MP said developments like abrogation of Article 370, resolution of the Bodoland issue and "the rapid pace of development in hitherto neglected" Northeast had given hope to "the people from our region that Gorkhaland-related issued would be resolved very soon".
Bista also pointed out that the Darjeeling Gorkha Hill Council (DGHC) and the Gorkhaland Territorial Administration (GTA), which had been formed in 1988 and 2012, respectively, "have failed to fulfil the aspirations of the people".
The BJP leader is of the opinion that the issues also needed to be looked at from the perspective of "national security" given the fact that the hills, Dooars and the Terai share borders with Bhutan, Nepal and Bangladesh and is very close to the China frontier.
Bista's renewed focus on the hill issue comes close on the heels of BJP allies, GNLF and the Gorkha Janmukti Morcha's Bimal Gurung faction, demanding that the process for "finding a permanent political solution" start before next year's Bengal Assembly elections.
The BJP hasn't yet spelt out "the permanent political solution". However, the GNLF, which has started a poster campaign in the hills, says the solution should not be anything less than the Sixth Schedule status for the hills.