Jitendra Tiwari remanded in police custody for 8 days
Tiwari has moved Supreme Court challenging the Calcutta High Court order of rejecting anticipatory bail for him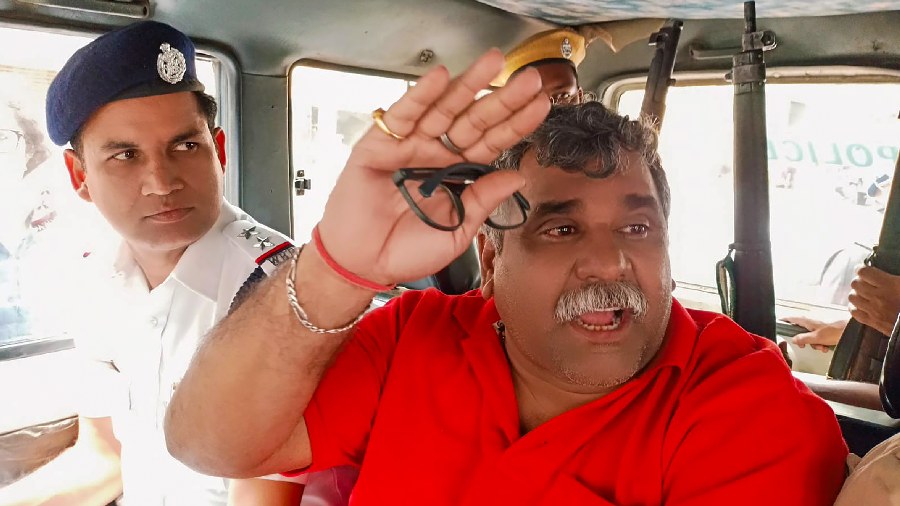 ---
Published 19.03.23, 12:01 PM
|
---
Arrested former Asansol mayor and BJP leader Jitendra Tiwari remanded in police custody for eight days.
The remand was granted by a special court in Asansol where Tiwari was produced by the Asansol Police this morning following his arrest from the Jamuna Expressway in Noida, Uttar Pradesh, on Saturday.
While the police prayed for a 14-day remand, Tiwari, a lawyer himself, made his own submission in court and said he should be granted police custody for not more than two days for now.
Tiwari submitted that he has moved Supreme Court challenging the Calcutta High Court order of rejecting anticipatory bail for him and his wife and re-initiate police probe and the matter likely to be heard by the Apex court on Monday.
Tiwari said he was ready to remain in police custody for the full term if the Supreme Court turned down his plea.
The special Asansol Court decided on a middle ground and granted eight-day custody after hearing both sides.
A group of BJP supporters held a protest demonstration at the Asansol Court premises against Tiwari's arrest and even tried to block the police vehicle in which Tiwari was taken out after his court production.
The agitating supporters clashed with police before they were forcefully removed from the premises.
Tiwari was arrested in connection to a case of a stampede that resulted in three deaths, two women and a minor girl, on 14 December last year during an event of blanket distribution in Asansol.