Birds reach Kulik early, lockdown cited
Foresters expect record count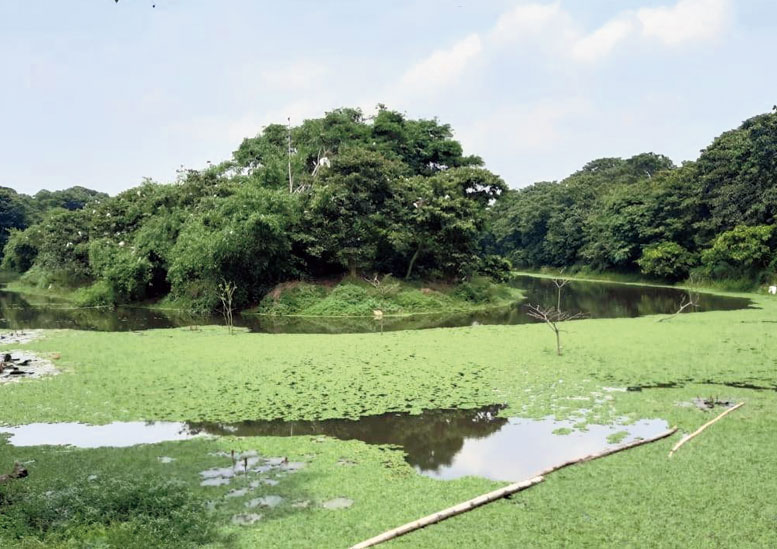 ---
|
Raiganj
|
Published 04.06.20, 11:11 PM
---
Winged species from different countries have started flocking to the Kulik Bird Sanctuary near here a month ahead of their normal arrival with experts suggesting that conducive climatic conditions induced by lockdowns in different Asian countries propelled their flight.
Every year, migratory birds, especially cormorant, night heron, egret and open-billed stork, reach the sanctuary from July onwards. The sanctuary is spread over 370 acres on the banks of the Kulik.
"There has been less pollution in many Asian nations because of lockdowns induced by the novel coronavirus. Hence, it seems, climatic conditions became conducive to the birds' flight and they reached Kulik earlier than the normal time. We hope the avian population in Kulik this year will surpass the record. Around 10,000 birds have already reached the sanctuary about a month ahead of the usual time and more will fly in during the coming weeks," Raiganj divisional forest officer Somnath Sarkar said.
The avian guests lay eggs in Kulik and then the fledglings learn to fly. The birds start leaving for different countries with the chicks from December. In 2011, the number of birds had declined in Kulik.
The Bengal forest department then approached experts at the Zoological Survey of India to know the reason for the decline in the number.
Based on their recommendations, the foresters took steps to reduce sound pollution in and around the sanctuary, restrict the entry of visitors so that nests and chicks were not disturbed and check air and water pollution.
Since then, there has been a steady rise in the number of birds. In 2019, over 93,000 birds thronged Kulik.
"It has been proved that the quality of air and water improved because of the lockdown. As nature remained undisturbed, there is adequate food for birds and animals," said Tapan Basak, a teacher and a bird-watcher in Raiganj.