Bhatpara on edge as TMC-BJP turf war simmers
Bhatpara remains the home ground of Arjun Singh, the newly elected BJP MP who had quit TMCl weeks before the general election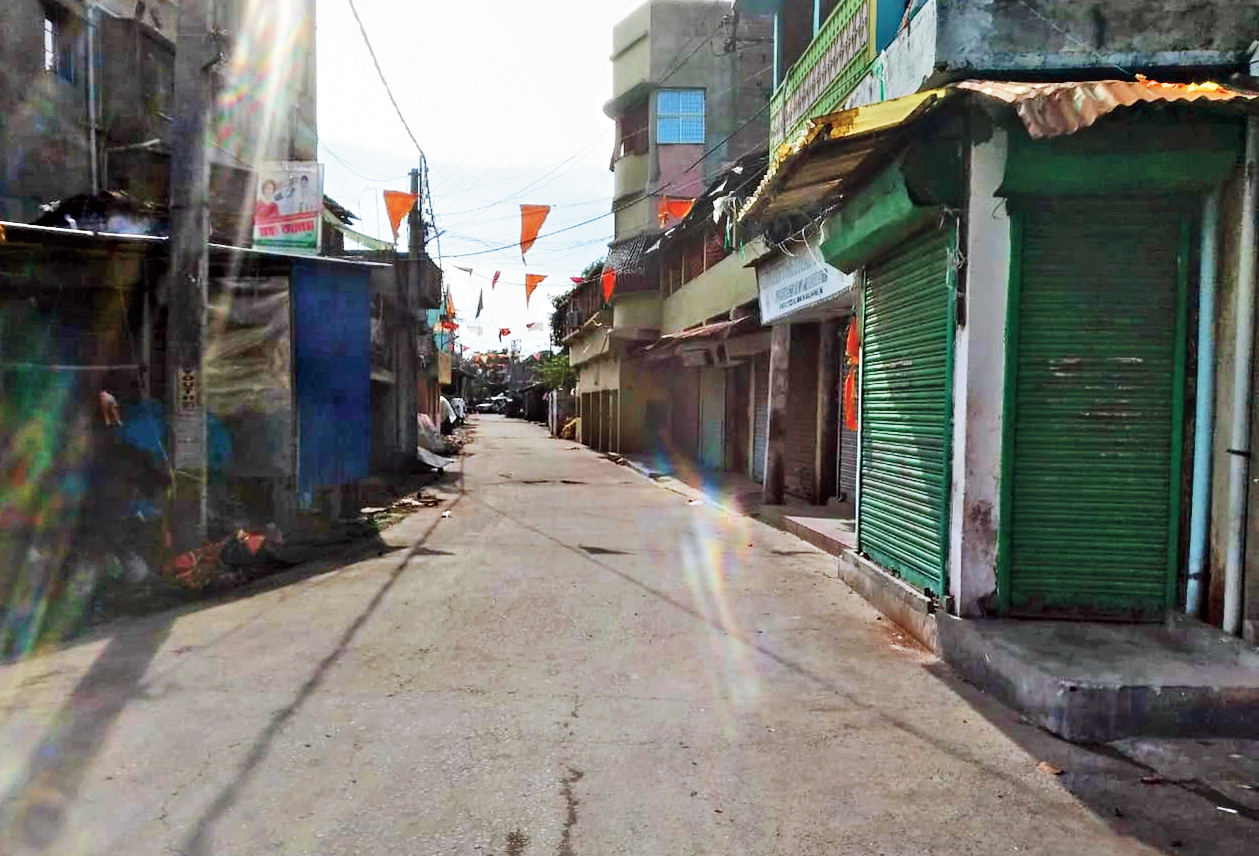 ---
|
Bhatpara
|
Published 21.06.19, 08:49 PM
---
Bhatpara remained on the edge on Friday with police struggling to restore peace in the pocket at the centre of escalating violence for nearly a month now.
On Thursday, two persons were killed and five injured as two groups clashed with bombs and bullets ahead of an inauguration of the Bhatpara police station.
On Friday, some youths resorted to stone-pelting on police ahead of a procession with the bodies of Rambabu Shaw, 17, and Dharamveer Shaw, 39.
The two had died in Thursday's violence. "We have arrested 14 persons in connection with Thursday's violence," said a police officer.
The skirmishes are part of a larger battle between the BJP and Trinamul to hold on to their strongholds.
The Barrackpore Lok Sabha seat, which covers Bhatpara, has a minority population of 24 per cent. Bhatpara remains the home ground of Arjun Singh, the newly elected BJP MP who had quit Trinamul weeks before the general election.
"Arjun will want this violence to linger because it will help him complete the polarisation that began with his victory in the Lok Sabha polls," said a local resident.
Having lost the parliamentary and the Bhatpara Assembly seat to the BJP in a bypoll last month, Trinamul leaders are scrambling to rebuild bridges in this strife-torn pocket with the message — stay away from "Bahubali (strongman) Arjun" and his party.
"We will soon start campaigns to tell everyone about the fallout of voting for a party that believes in violence in the name of Ram," said a Trinamul leader.
BJP team
A three-member team of BJP parliamentarians, led by Burdwan-Durgapur MP S.S. Ahluwalia, is slated to visit Bhatpara on Saturday.
The other two members of the team are former Mumbai police commissioner and MP Satya Pal Singh and former Jharkhand police chief and MP Vishnu Dayal Ram.
"The team will submit a report to party president and Union home minister Amit Shah," said Barrackpore MP Arjun Singh.