BJP's stance on statehood 'double standard': TMC
Bengal government, demanded that BJP clear its stand on statehood issue in next 48 hours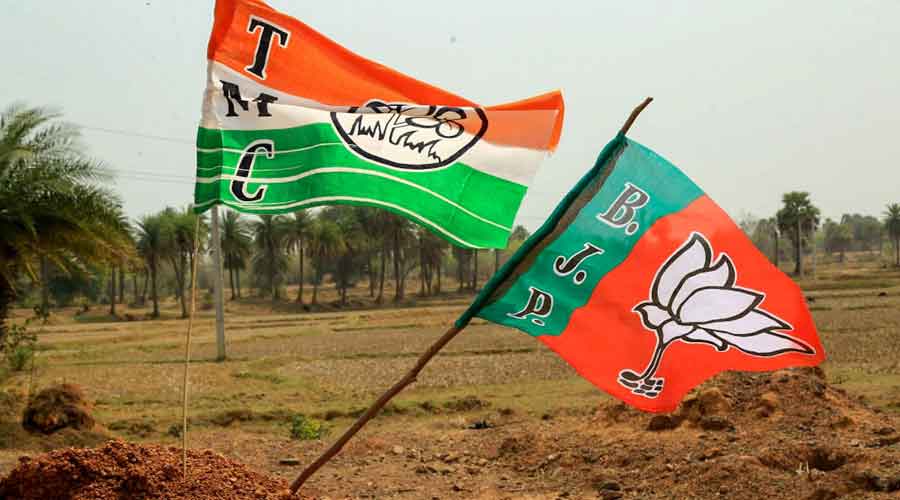 Representational image
File picture
---
Siliguri
|
Published 09.02.23, 03:31 AM
|
---
Trinamul leaders of north Bengal districts trained guns on Wednesday at Assam chief minister Himanta Biswa Sarma for his reported proactive overtures in facilitating peace talks between the Centre and the Kamtapur Liberation Organisation (KLO) bypassing the Bengal government, and demanded that the BJP clear its stand on the statehood issue in the next 48 hours.
"Himanta Biswa Sarma and a number of other BJP leaders are displaying a double standard on the statehood issue. On one hand, they are against any division of Tripura. On the other hand, this man (Biswa Sarma) was instrumental in bringing in Jiban Singha (the self-styled KLO chief) for so-called peace talks. Messages are being disseminated in a planned manner that a state or a Union territory would be carved out of north Bengal," said Udayan Guha, the NB development minister here on Wednesday.
Guha referred to Biswa Sarma's recent interview where he said that if the demand for Tipraland, raised by some Tripura residents, is met, it will open a Pandora's box and similar demands will mushroom across the Northeast.
Since last month, when Singha and some of his cadres entered India from Myanmar and reached Assam, this is the first time that Mamata Banerjee's party has reacted to the issue.
"Several cases are pending against Jiban Singha, which include murder and extortion. If he steps into Bengal, he will be arrested. Also, a selfstyled Maharaj (Ananta Roy of Greater Cooch Behar Peoples' Association) is repeatedly claiming that their demand (for statehood) would be met and BJP leaders are hobnobbing with them. We feel the party is simply misleading people here to garner votes," Guha added.   
Trinamul leaders in Siliguri flagged the remarks made by BJP leaders and legislators of north Bengal, including the two junior Union ministers John Barla and Nisith Pramanik, in support of statehood.
"Our party supremo has unequivocally asserted that she will not let Bengal divide any further till the last drop of her blood. (BJP leaders) Sukanta Majumdar, Suvendu Adhikari and Dilip Ghosh should speak jointly with these two ministers (Barla and Pramanik) and clarify within next 48 hours whether they support Bengal's division. If they don't, it will only reaffirm their double standard," said Prakash Chik Baraik, the Alipurduar district president of Trinamul.
BJP legislators like Manoj Tigga, the MLA of Madarihat seat in Alipurduar district, dodged a direct reply when told about Trinamul's demand.
"Why should we reply to them (Trinamul)? Has the BJP issued any official statement or has put posters and banners in support of the (statehood) demand so far? We don't know what a couple of people have said here. No central leader  of our  party has spoken about it," Tigga, who is also the BJP's chief whip in the Assembly, said.