Bengal: Tourism back in focus as Covid cases dip
The government would come up with a number of new infrastructure projects at different tourist destinations in north Bengal and develop more homestays in districts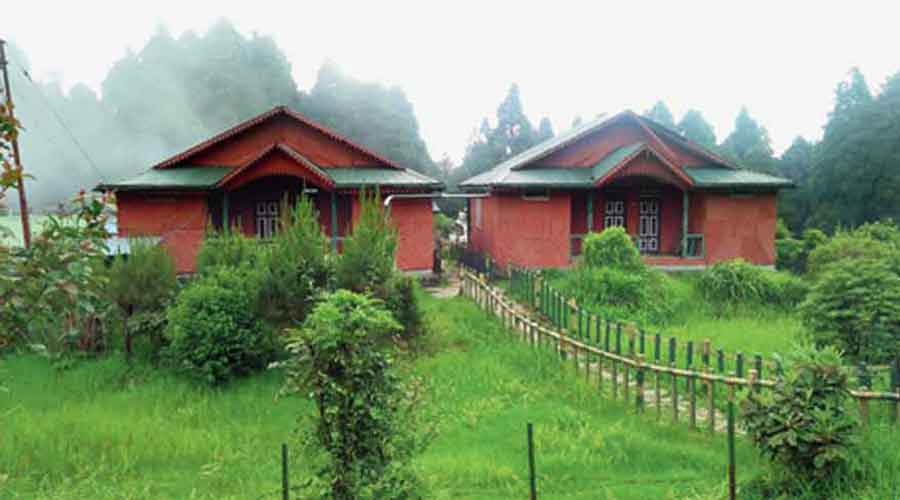 Altogether, 544 homestays have generated employment for around 13,600 people.
File photo
---
Siliguri
|
Published 19.02.22, 02:33 AM
|
---
The state government is all set to promote tourism in the northern districts of Bengal following a dip in Covid-19 cases.
Senior officials of the state tourism department, who were here on Wednesday to attend the North Bengal Business Meet, said they had drawn up plans to set up new infrastructure in the region and would host two back-to-back fests next month to draw tourists.
The business meet was held to draw fresh investments from the private sector into the region.
Nandini Chakraborty, principal secretary in the state tourism department, said her department would organise the Bengal Himalayan Carnival in north Bengal from March 4 to March 6.
"Also, the second edition of the North Bengal Birding Festival will be held at Gajoldoba, the mega-tourism hub in Jalpaiguri district," Chakraborty said.
She said the government would come up with a number of new infrastructure projects at different tourist destinations in north Bengal and develop more homestays in districts other than Darjeeling and Kalimpong where hundreds of such accommodations had mushroomed over the past few years.  
In the next three years, the department will spend around Rs 100 crore to build tourism infrastructure, she said.
These will include a resort at Delo in Kalimpong at a cost of Rs 28 crore.
"Also, two tourist recreation centres will come up at Rishop and Nakdara in Kalimpong for which another Rs 20 crore has been allocated. In Mirik, a lake view resort will be developed on the banks of the Sumendu Lake for which the state will spend around Rs 4 crore," the principal secretary said.
She underscored the growth of homestays in the region that had provided a new source of livelihood in remote areas of north Bengal, both in the hills and in the foothills.
"Altogether, 544 homestays have registered with us so far and in the past three fiscals, the state has disbursed around 4.50 crore among them as incentives. These accommodations have generated employment for around 13,600 people," said Chakraborty.
In the course of the business meet, tourism department officials have asked a senior member of north Bengal tourism industry to coordinate with prospective investors who want to come up with homestays in different districts of Bengal.
"We want such accommodations to come up in other districts of the state. It is a new avenue to create employment for people," said an official.
The tourism department has  also lined up new facilities for Bhorer Alo, the mega tourism hub developed by the state government at Gajoldoba on the right bank of Teesta, around 25km away from here.
Sources said the facilities would include a food court, a wellness centre, and adventure sports arena, illumination of street lights and the new steel bridge that has been built at the project site.