Bengal crosses 11 lakh tests
The state also logged 2,939 new cases and 54 deaths in a day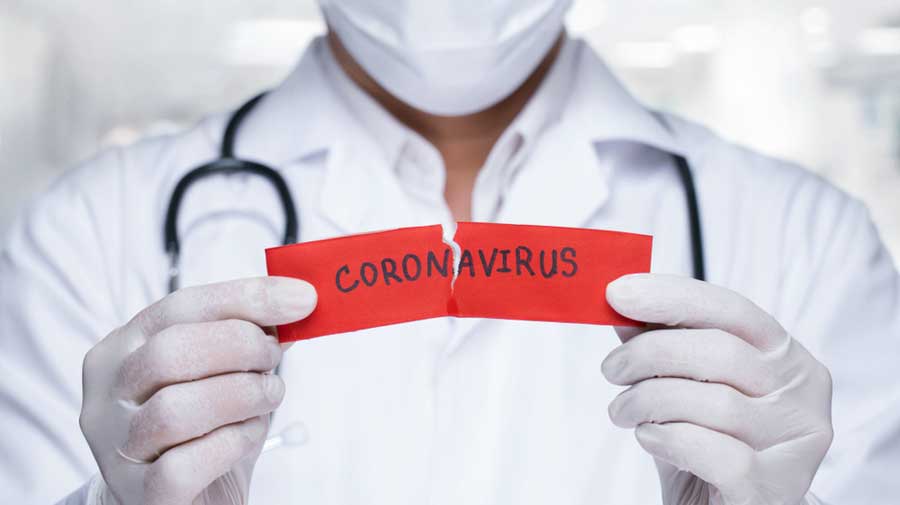 ---
|
Calcutta
|
Published 10.08.20, 02:27 AM
---
Bengal on Sunday reported a new 24-hour high in Covid-19 tests at 26,242, taking the total number of tests past 11 lakh.
On Sunday, the state also logged 2,939 new Covid-19 cases and 54 deaths, besides 1,996 recoveries.
The current recovery rate is 70.24 per cent.
The total test tally reached 11,05,899 on Sunday, 82 days after completing 1 lakh tests. It took four days each reach the test figures of nine lakh and 10 lakh.
The previous number of highest intra-day tests was 25,258 recorded on Friday. Even a month ago, the state was conducting around 10,000 tests daily.
The total case count rose to 95,554, of which 67,120 are recoveries. Of the 26,375 active Covid-19 cases, 7,041 are in Calcutta, while 5,774 are in North 24-Parganas.
The highlight of Sunday's bulletin on Covid statistics, according to a minister, was the total test count of 11,05,899, at 12,288 per million people.
"We began testing in early February and it took over three-and-a-half months to get past 1 lakh, on May 19," he said. At that stage, Bengal was among the least testing states in the country, a tag it has been striving to shed.
On Sunday, Bengal was ninth on the list of states conducting the most tests in the country, a list topped by the likes of Tamil Nadu, with around 32 lakh tests, Uttar Pradesh, with around 31 lakh, and Maharashtra, with over 27 lakh.
"We crossed 2 lakh in 12 days (on May 31), 3 lakh in 11 days (on June 11), 4 lakh in 10 days (on June 21), 5 lakh in 11 days (on July 2), 6 lakh in nine days (on July 11), 7 lakh in eight days (on July 19), 8 lakh in seven days (on July 26), 9 lakh in six days (on August 1) and 10 lakh in four days (on August 5)," said the minister.
"We covered the latest lakh in just four days, again. We will go past 12 lakh on or before Thursday. We are looking to better even this rate," he added.
However, owing to the sharp spike in new cases, the positive confirmation rate is now 8.64 per cent, which was 4.56 even a month ago.
Of the 2,939 new cases reported, 615 were from Calcutta, while 588 were from North 24-Parganas.
Of the total 2,059 deaths reported, Calcutta alone accounted for 948, with 21 till 9am. North 24-Parganas reported a total of 478 deaths, 15 of them on Sunday.
The state government reported 1,822 deaths (88.5 per cent) as those with comorbidity "present". In a month, there have been 1,179 reported deaths of Covid-19 infected people, of which 1,116 were comorbid, according to the government.
Bengal's overall mortality rate improved to 2.15, but still lagged behind the national rate of 2 per cent. Calcutta's mortality rate fell to 3.4.
Of 11,560 beds earmarked for Covid-19 patients at 83 dedicated hospitals in Bengal, 39.08 per cent are occupied. Besides, 53,467 people have availed themselves of telemedicine consultation for the pandemic till now, and nearly 3,000 of those calls were reported on Sunday.