Bengal hand in app for screening
Scientists in India & Denmark develop blood disorder test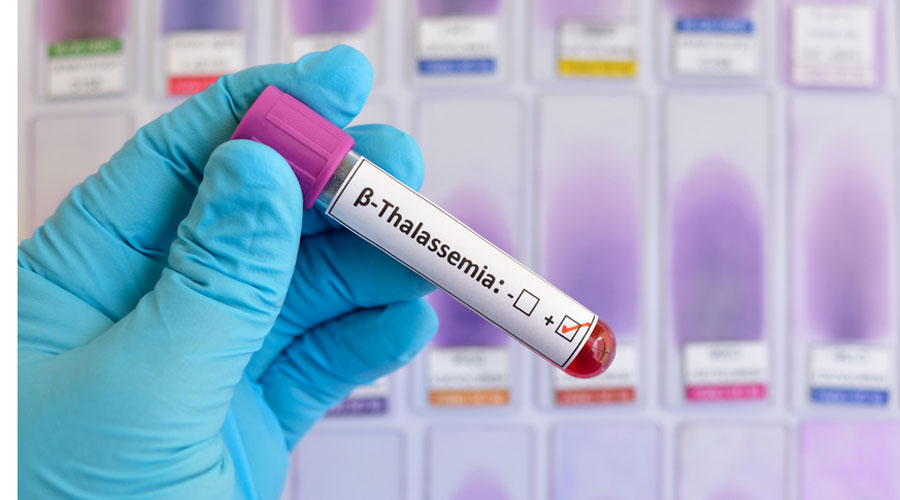 ---
|
Calcutta
|
Published 02.07.20, 02:19 AM
---
A team of scientists from India and Denmark has developed first-ever mobile application to screen suspected carriers of a blood disorder called beta-thalassemia by analysing five blood parameters through a complete blood count (CBC) test.
The app, Susoka, calculates and assigns scores to suspected beta-thalassemia persons by analysing the five parameters, including haemoglobin count, mainly related to red blood cell features under diagnostic guidelines prescribed by the Indian Council of Medical Research.
The scientists have validated the app through 1,500 clinical data of blood tests from the Post Graduate Institute of Medical Education and Research, Chandigarh, and the Phulia Sikshaniketan School in Nadia which conducted a thalassemia screening on students. The app's results matched the actual blood-based diagnostic reports.
The app will serve as a tool to expand screening for the blood disorder, while reducing the need for people to take expensive blood test, its developers say. The standard beta-thalassemia screening test would cost Rs 700 to Rs 1,500, but the app yields a result from a complete blood count that costs only Rs 300 to Rs 500.
"We're proposing a low-cost screening tool for beta-thalassemia — this is needed for a country like India," said Tanmay Sanyal, assistant professor at the Krishnagar Government College and who took the lead in the initiative.
Member of the research team Saikat Dutta, a clinical haematologist in Siliguri, said: "This will mean not only a huge cost-cutting in a nation like us but also availability of thalassemia screening at grassroots."
India has one of the highest cases of thalassemia in the world with over four crore carriers and over 1 lakh patients who undergo blood transfusion every month. Sanyal and his colleagues who developed the app have published their research in the Journal of Advanced Research.
The team of scientists, who are from Denmark's Aalborg University and six from Bengal, made the application available at Google Play Store and is working to develop a device to facilitate handy diagnosis.
Thalassemia is an inherited blood disorder in which the body makes an abnormal form of haemoglobin, which is the protein molecule in red blood cells that carries oxygen. The disorder results in excessive destruction of red blood cells leading to anaemia, a condition without enough normal, healthy red blood cells.
Reena Das (haematologist, PGIMER Chandigarh), Prashant Sharma (haematologist, PGIMER, Chandigarh), Anilava Kaviraj (retired head, department of zoology, Kalyani University), Kartick Dey (researcher, department of mathematics, University of Engineering & Management, Calcutta) and their associates Subrata Saha (post-doctoral fellow), Soumendra Nath Sanyal (researcher), and Peter Nielsen and Izabela Nielsen, who are from the department of material and production at Aalborg University, Denmark, are in the team.
Speaking about the initiative, Peter Nielsen: "It is a great example of how by working together across disciplines we can tackle challenges that none of us could solve it alone."