Govt to manage college progress funds
Some colleges were not being maintained properly despite development fees being charged from students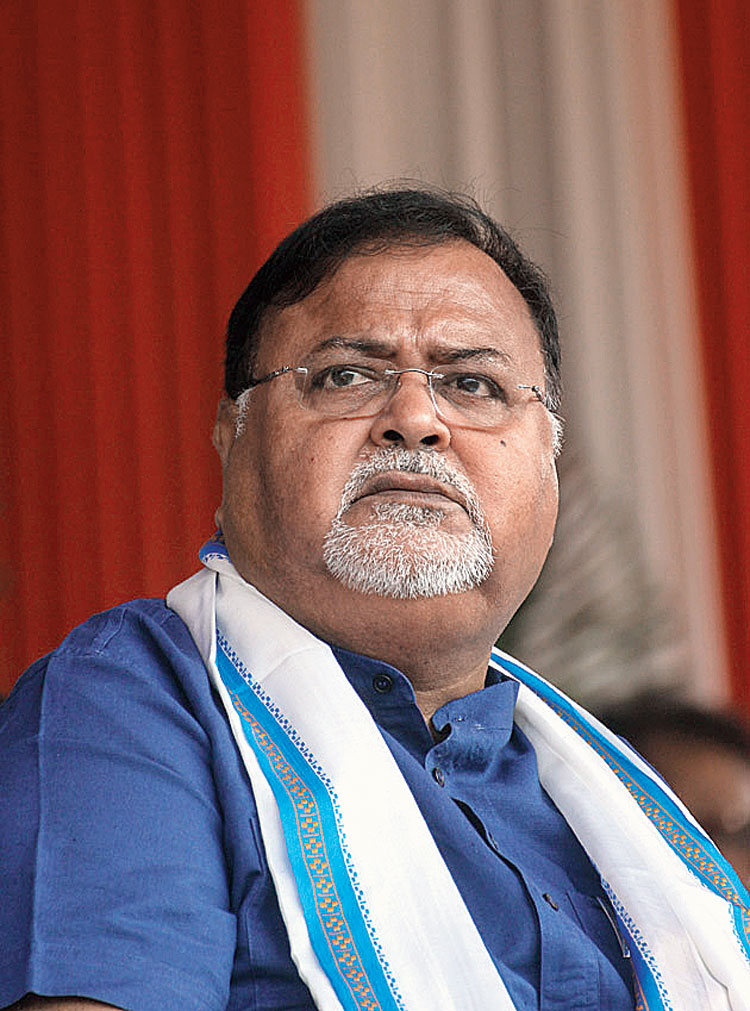 Partha Chatterjee
Telegraph picture
---
Salt Lake
|
Published 02.03.20, 08:02 PM
|
---
State-aided colleges in Bengal will be asked to deposit the development fees paid by students to the government.
The government will supply funds to the colleges for day-to-day maintenance of the campus, small repairs and minor expansion programmes that are now carried out with funds raised from students' development fees.
In the proposed system, colleges will have to requisition funds for such purposes and the government will release the required amount, a senior official of the higher education department said.
Education minister Partha Chatterjee recently told principals of state-aided colleges that they would have to deposit the development fees in the government exchequer.
The government took the decision after it found that some colleges were not being maintained properly despite development fees being charged from students.
Maintenance work carried out by the colleges can now be monitored by the state government since the institutions will have to ask for the funds to undertake such work, the official said.
The higher education department has been asking colleges to ensure "clean and well-maintained campuses but there are many colleges that are rarely cleaned", sources said.
"In some colleges, the toilets are so dirty that students hardly use them," the official said.
Colleges had been specifically asked to ensure that washrooms meant for girl students are kept clean. But many girl students have complained about poor state of the washrooms.
All colleges had been asked to increase greenery on the campus but hardly any initiative has been taken, the official said.
"Most colleges do not use the funds collected from students as development fees properly. The government wants the colleges to keep the campuses clean and well-maintained. This is possible if the funds collected as development fees are utilised appropriately," the official said.
Minister Chatterjee, who recently held a meeting with the heads of all state-aided colleges in Bengal, told them about the government's decision. "You (colleges) will not be allowed to retain the development fees paid by students. We (state government) will take the full amount. You will be soon asked to hand over the funds to the state government," a principal who attended the meeting quoted Chatterjee as saying.
Nearly 85 colleges run directly by the state government are already required to hand over the development fees to the government and ask for funds as and when needed.
"The overall maintenance of state-run colleges is far better than that of state-aided colleges. We want to control the use of development fees to ensure better maintenance of the institutions," the official said.
In Calcutta, Maulana Azad College, Bethune College, Lady Brabourne College and the Goenka College of Commerce and Business Management are some of the institutions run directly by the government.
The principals of some state-aided colleges, however, opposed the move. "We will have to rush to the government even for funds needed for minor repairs. This will delay the work unnecessarily," said a principal.