State govt receives 10 lakh requests for job cards in seven weeks
Numbers suggest that the lockdown-induced loss of livelihood is still affecting people in rural areas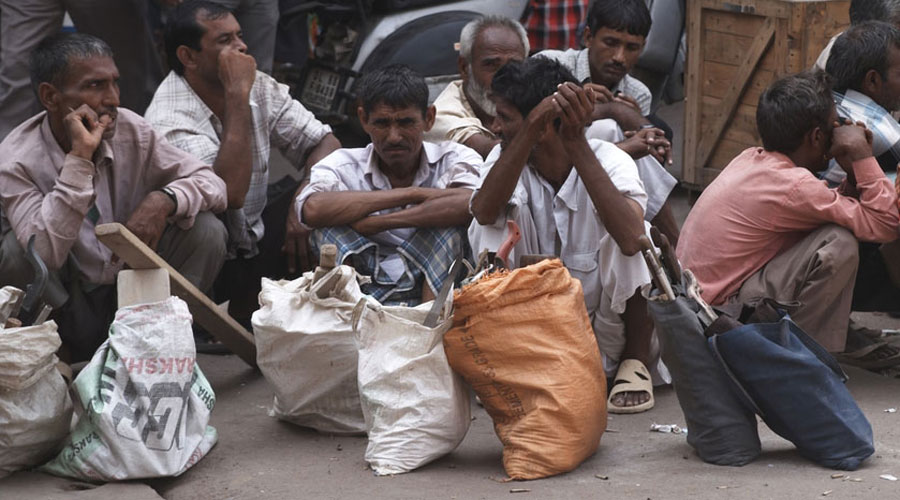 ---
Calcutta
|
Published 25.01.21, 01:03 AM
---
The Bengal government has received more than 10 lakh requests for job cards under the Mahatma Gandhi National Rural Employment Guarantee Act over the past seven weeks through the camps set up under the Duare Sarkar programme.
The numbers suggest that the lockdown-induced loss of livelihood is still affecting people in rural areas.
"A total of 2.21 crore people have visited 21,057 camps set up under the Duare Sarkar programme between December 1 and January 18. Of them, 10,10,224 people sought job cards under the MGNREGA. The figure is staggering as we never received so many applications seeking job cards under the scheme," a senior government official told The Telegraph.
According to sources, nearly 60 per cent of the applicants have wanted enrolling their names in the existing job cards of their families and the remaining applied for new job cards.
Sources said 10 lakh people applying for job cards in less than two months is significant given that the state has a total of 1.39 crore job cards under the scheme since it was launched in 2007.
Senior government officials said that the deluge of applications for job cards suggested that more than one million people were desperate for a livelihood even after the lockdown had been lifted.
"We had taken an initiative to issue job cards to the migrant workers, who were forced to come back to Bengal leaving their jobs in other states, soon after the state decided to bring back such people in the end-April-May last year. We had received around 2.2 lakh applications at that time. As we received more than 1 million applications this time, it suggests that livelihood remains a major issue in rural areas," said a senior bureaucrat.
Senior officials in the panchayat department, who are keeping a tab on the issue, said that there could be two reasons behind such a large number of applicants.
First, a significant proportion of migrant workers, who did not apply for job cards initially as they had thought that they would be able to go back to their workplaces within a few months, failed to get back their jobs they had lost because of lockdown.
"It seems many of the estimated 22 lakh migrant workers could not go back to their workplaces till now. As these workers don't see any hope in getting back to their workplaces in near future, they may have applied for job cards as an alternative," said an official.
Officially, more than 14 lakh migrant workers had come back to the state by June last year. The state government received reports from various districts that some of the workers had gone back after a few months. But the government has no clear data on how many workers could not go back to their workplaces.
Second, there might be a large number of people who were forced to apply for the cards as they lost their livelihood in rural areas.
"Some officials from the districts informed that many of these people have lost their livelihood in the post-lockdown period. Some of them were running small shops, which are not paying back enough to run the family. Some were working with some local institutions like rice mills and lost their jobs in the post-lockdown period as the mills are being run with lesser employees," explained another official.
Sources in the panchayat department said they were trying to issue job cards to all the applicants who need it badly. Providing them with jobs under the scheme, however, may not be easy in the next two months as the state has already created 34 crore man-days under the scheme exceeding the initial approved target of 22 crore man-days.