State kept in dark on IAS poll tour
Bengal government had refused to send the required number of officers as election observers in the past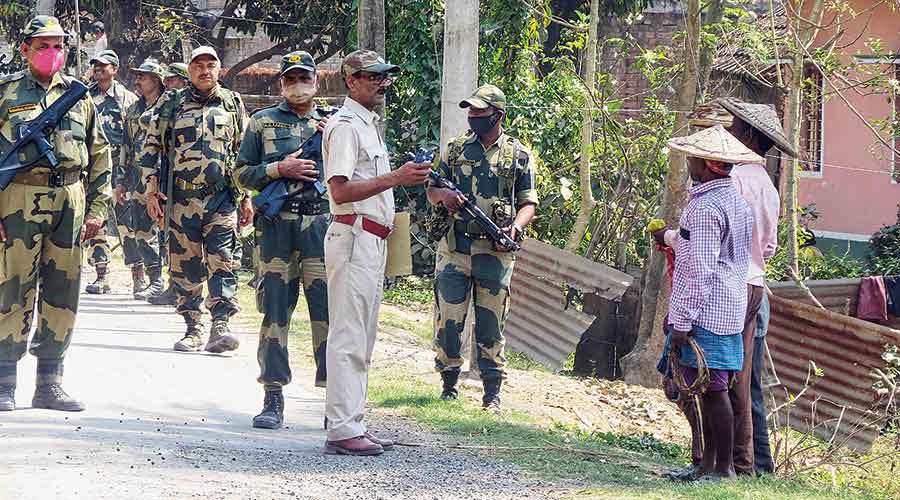 ---
|
Calcutta
|
Published 04.03.21, 02:05 AM
---
The Election Commission has appointed 29 IAS officers from Bengal as poll observers in Tamil Nadu, Kerala, Assam and Puduchery without consulting Nabanna, which, according to sources, is a departure from the EC's practices.
"The EC sent the names of 29 IAS officers to Nabanna mentioning that they needed to join the training programme for election observers in Delhi on March 3.… The state was not kept in the loop when the EC selected the observers," said a senior Bengal government official.
Tamil Nadu, Kerala, Assam and Puduchery will go to the polls, along with Bengal, in March and April.
According to sources, there was a standard practice of selecting election observers in the country. The EC usually asks various states to send a certain number of officers, preferably of IAS, for their engagement as poll observers.
A section of officials at Nabanna said the Bengal government had refused to send the required number of officers as poll observers in the past.
"In the past few elections, the state government had never sent enough officers despite repeated requests from the EC. That might be the reason behind the EC's unilateral appointment of 29 IAS officers as poll observers," said a source.
The way the EC functioned with regard to the election observers has given an impression that the poll panel might post officials in crucial positions without consulting the Bengal government in case incumbent officers are removed ahead of the polls.
"Usually, the EC removes officers involved in the election process if an allegation of bias comes against him or her. But the replacement is made in consultation with the state government. But the mood of the EC suggests it will not follow the standard practice if such a situation arrives," said a source at Nabanna.
"The poll panel might appoint officers unilaterally as the BJP has started alleging that the entire administration is biased," said another official.
After the model code of conduct for the 2021 Assembly polls came into force, the EC has replaced Jawed Shamim with Jag Mohan as ADG (law and order) after discussing with the state government.
Nabanna apprehends that some officers without proper experience could be posted in important positions, which can hurt the entire poll proceedings.
"For example, there are officers who never worked as district magistrates. If they are posted as DMs ahead of the polls, entire poll process might get hurt as they don't have any experience of handling elections in the past. If the state is consulted, then only a proper replacement could be offered," said a senior bureaucrat.