Bengal government extends Anit Thapa's GTA term for six months
The extension of the Gorkhaland Territorial Administration board is seen as a snub to the Bimal Gurung camp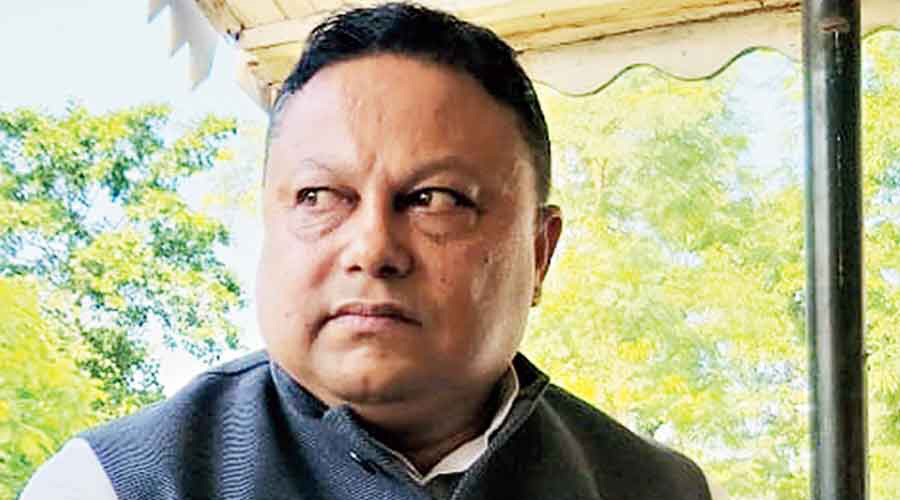 ---
Darjeeling
|
Published 26.02.21, 12:23 AM
|
---
The Bengal government on Thursday extended the tenure of Anit Thapa-headed board of administrators at the Gorkhaland Territorial Administration (GTA) for a further period of six months.
The board of administrators at the GTA has been receiving a six-month extension since September 20, 2017 but in the poll-bound Bengal, the fresh term is significant as rival hill parties were attributing the support enjoyed by the Gorkha Janmukti Morcha led by Binay Tamang and Thapa to the power they wielded at the autonomous Darjeeling body.
A notification issued by home and hill affairs department on Thursday stated: "NOW, therefore, the Governor, in terms of the relevant proviso of Section 17(1) of the Gorkhaland Territorial Administration Act 2011, is pleased to allow further extension to the aforesaid Authority of the Gorkhaland Territorial Administration to function for another period of 06 (Six) months with effect from 20.03.2021."
The Tamang camp quickly circulated the notification, an indication of the importance of the extension.
A senior leader of the Morcha's Bimal Gurung faction had recently told The Telegraph: "Without the GTA, they (Tamang and Thapa) are not a force to be reckoned with. Their support base is purely on account of the power they yield at the hill body." Thapa is the chairman of the board of administrators.
The extension of the GTA board is seen as a snub to the Gurung camp. Both the factions of the Morcha back the Trinamul Congress. "This is a major boost for us. It has put to rest all speculations and is also an affirmation of the state government's faith in the Tamang faction," said a source in the Tamang camp.
Binay Tamang had headed the GTA board till May 2019 but after he decided to contest the Darjeeling Assembly byelection, Thapa was made the chairman.
Not just the Gurung camp but other hill parties, too, were keeping a hawk's eye on the extension.
"Once the model code of conduct is enforced, the state government cannot extend the term," a hill political leader had recently told this correspondent.
"It would be interesting to note the support Thapa will receive if he has no power," he added.