Bengal: Cattle trade 'ban' bid in East Burdwan
Cattle trade plays a key and legitimate role in the region's economy, especially in East Burdwan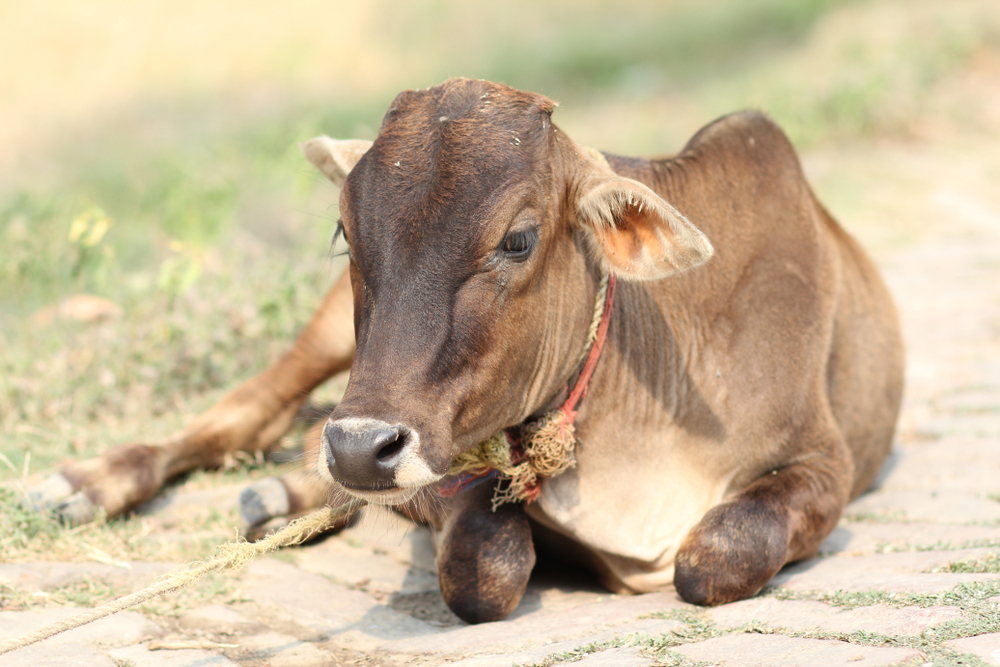 The issue has drawn attention after a Trinamul Congress panchayat deputy chief accused BJP supporters of assaulting him and his family and ransacking his house for opposing the purported ban on cattle trade in a block in East Burdwan
(Shutterstock)
---
Burdwan
|
Published 10.07.19, 01:56 AM
|
---
An undeclared but intimidation-driven effort to replicate in Bengal a cattle trade ban that has played havoc with the rural economy of the Hindi heartland has been reported in East Burdwan.
The issue has drawn attention after a Trinamul Congress panchayat deputy chief accused BJP supporters of assaulting him and his family and ransacking his house for opposing the purported ban on cattle trade in a block in East Burdwan.
Cattle trade plays a key and legitimate role in the region's economy, especially in East Burdwan, known as the rice bowl of Bengal, as a majority of farmers rear cattle to boost their family incomes. The bovine trade ban has hit the economy in states like Uttar Pradesh, Madhya Pradesh and Jharkhand.
Police are probing the complaint by Subodh Ghosh, the the deputy chief of Trinamul-run Bhuri gram panchayat in East Burdwan's Galsi block-II.
"Cattle trade is legal and there is a big Sunday cattle market in Khetura in Galsi, where people have been trading in cattle for years. Recently, some local BJP leaders issued a verbal diktat asking people to refrain from cattle trade. They declared that those defying the diktat will be sent to Pakistan. I had protested against the diktat. So, they beat me up along with my wife and son on Monday evening," Ghosh said.
"All of a sudden, the saffron camp wants to change the local economy's structure in the name of religion. We are trying to oppose it and so we are facing attacks," said Ghosh. "I was telling the villagers not to pay heed to the diktat and that's why I became a target."
According to Ghosh, he along with his wife and son were beaten up by suspected BJP workers in their home on Monday evening.
The Bhuri gram panchayat, controlled by the Trinamul, falls under the Bishnupur Lok Sabha seat from where BJP's Saumitra Khan won in the recent election.
Village sources said that on Monday morning, Asgar Sahana, 46, a resident of Bandhagachi village in Galsi block II, had gone to nearby Kalimohanpur to buy cattle from a person and was returning on his motorbike after finalising the deal.
"Some youths chanting Jai Shri Ram stopped me at Jahapur market in Bhuri gram panchayat area and took the ignition key of my two-wheeler. They slapped me and asked me to chant Jai Shri Ram," Asgar said.
"They told me to quit my trade or else they would send me to Pakistan. I told them that I earn Rs 7,000 to Rs 8,000 a month by trading in cattle in a local weekly market to make both ends meet," he added.
The group left after warning him of dire consequences and a shaken Asgar, a Trinamul supporter, went to the local Bhuri gram panchayat office and narrated his plight to Ghosh, the sources said.
Ghosh took him to Galsi police station and Asgar lodged a complaint against BJP worker Chandan Sikdar and others. Local sources said Sikdar is a known Bajrang Dal activist and owns a hardware shop.
According to Ghosh, the threats to Asgar prompted him to intensify his protest against the cattle trade ban. In the afternoon, he met some local people and told them to carry on with the trade.
"I also informed local people that a complaint has been lodged against those who have issued the diktat and assaulted Asgar… With in a few hours, I was attacked at my home," recounted Ghosh.
The BJP denied the charge. "Our workers had gone to submit a deputation to Subodh Ghosh on Monday against corruption and cut money issue in the rural body. Later, local people ransacked his home after some Trinamul workers beat up Chandan Sikdar. Ghosh is now fabricating charges against us," said Kalikaranjan Chatterjee, BJP president in Galsi-II mandal.
He did not comment on the alleged attack on Asgar but said no BJP worker had issued any diktat to stop cattle trade in Galsi. "Chandan Sikdar is a Bajrang Dal activist and three Trinamul workers beat him up on Monday. He was admitted to Burdwan Medical College and Hospital with head injury. Trinamul is trying to instigate communal violence in the area," said Chatterjee.
Chandan's elder brother Abhijit Sikdar has also lodged a complaint with the police.
East Burdwan SP Bhaskar Mukherjee said: "Separate cases had been started on each complaint. Each case is being investigated properly. Chandan Sikdar was released from hospital today."