Bengal bypolls: Loss of deposit rubs salt into BJP's wound
Since the Assembly poll results on May 2, the saffron party leadership has only spoken about post-poll violence, instead of engaging in soul-searching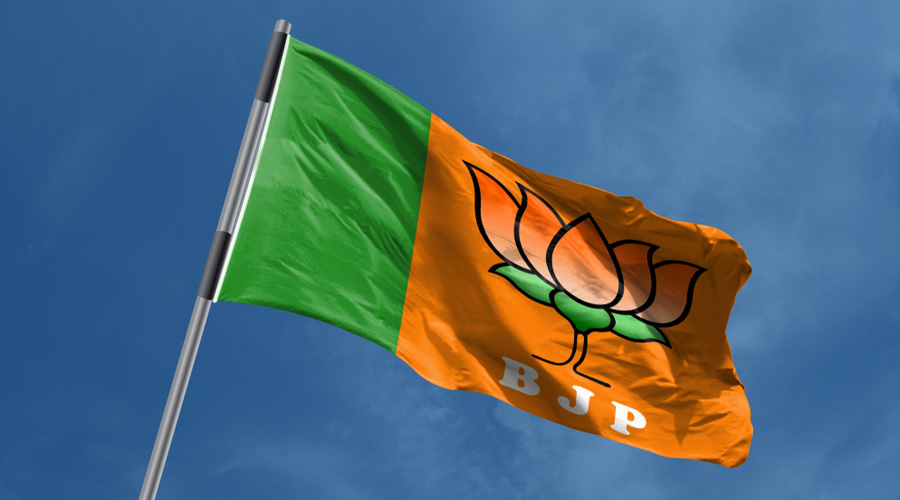 Most BJP insiders had admitted in private on bypoll day that they didn't expect much.
Shutterstock
---
Calcutta
|
Published 03.11.21, 01:38 AM
|
---
Three of four BJP nominees who had contested the October 30 bypolls lost their deposits on Tuesday, for which Bengal BJP leaders blamed "Trinamul-sponsored terror", in public at least.
Although most BJP insiders had admitted in private on bypoll day that they didn't expect much, the results came as a surprise as the party nominees failed to secure even one-sixth of votes polled in Khardah, Dinhata, which it won in the Assembly polls, albeit by a slender margin of 57 votes, and Gosaba, with vote shares of 13.07, 11.31 and 9.95 per cent, respectively. 
In Nadia's Santipur, a seat the BJP won exactly six months ago, the party fared a little better with around 22 per cent of the polled votes.  
"In Dinhata and Gosaba, they (Trinamul) didn't allow fair polling, that's why their candidates won by record margins," said BJP's national vice-president Dilip Ghosh at a news meet. Samik Bhattacharya, the party's chief spokesperson in Bengal, however, spun a different narrative, saying the BJP didn't want the bypolls when its leaders and workers had become victims of Trinamul's terror. Since the Assembly poll results on May 2, the BJP leadership has only spoken about post-poll violence, instead of engaging in soul-searching.
The trend continued even after the bypoll results as Bhattacharya and Ghosh spoke extensively on Trinamul terror that led to the defeat of BJP nominees in Dinhata and Gosaba by 1,64,089 and 1,43,051 votes.
"Just six months ago, we got 43.27 per cent votes in these four constituencies, which is down to just 14.38 per cent... If our leaders want us to believe that the dip is only because of Trinamul terror, there is little doubt they are trying to fool us," said a state BJP leader.
Another state BJP functionary said: "Our leaders can't even lose with dignity… If they don't learn to identify what's wrong, how will they rectify it?"
A BJP MP added: "One can swing say 10 per cent of the votes with unfair means... But we lost by such huge margins that the terror theory doesn't sound credible enough."
A BJP leader in Santipur alleged the main problem was poor organisation. There, the party could not field agents in around 50 of the 264 booths.
The other problem, he said, was a wrong poll pitch. He recalled Nandigram MLA Suvendu Adhikari claiming that attacks on Hindus in Bangladesh would trigger Santipur people to vote with more vigour for the BJP. "But it wasn't a factor in voters' minds," he added.
"We had got a sizable portion of Left votes in 2019 Lok Sabha and 2021 Assembly polls... Anti-Trinamul votes now seem to be going back to Left," he added.