Anit Thapa's new party plans 45 public meetings across the hills
The decision was taken at the party's first indoor meeting in Darjeeling where various party posts were also filled up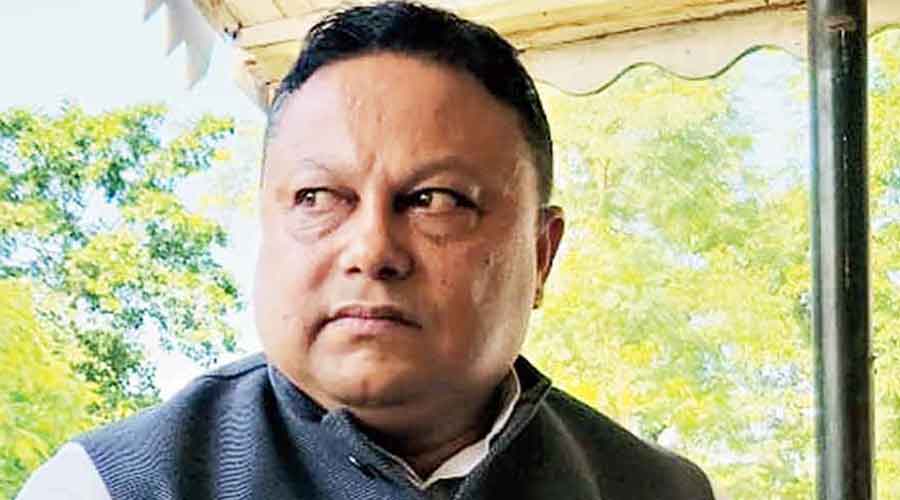 ---
Darjeeling
|
Published 14.09.21, 03:39 AM
|
---
New hill party Bharatiya Gorkha Prajatantrik Morcha, formed last Thursday by Anit Thapa, will hold 45 public meetings across the hills to kick-start its first phase of activities.
The decision was taken at the party's first indoor meeting in Darjeeling where various party posts were also filled up. Political veteran and lawyer Amar Lama, who was appointed as the party's general secretary on Monday, said: "We have decided to hold 45 public meetings in 45 GTA constituencies starting from this week."
Sources said the first meeting would be held on September 15 at Rimbick which will be followed by continuous public meetings across the hills.
 "The newly floated party is stressing on reaching out to every nook and corner of the hills," said a source.
At the central committee meeting, the party also "adopted" its constitution and appointed leaders in key positions.
Col (retd) Keshab Rai, D.K. Pradhan, former Darjeeling MLA and civic chairman, Ruden Sada Lepcha, Kalimpong MLA and Satish Pokhrel, former GTA Sabha member, were appointed as the vice-presidents of the party.
For many observers of hill politics, however, the most important development was the formation of a 12-member advisory committee, which largely consisted of apolitical faces from different walks of life.
Literary figures like Gokul Sinha and Jiwan Labar, drama personality Lalit Golay and educationist Geeta Chhetri and social worker Asha Mukhia Lama have been accommodated in the advisory committee.
Sources said that the new party wants to go for an image makeover as most of its leaders are from one of the factions of the Gorkha Janmukti Morcha.
"Their attempt towards an image makeover is reflected from the nominations made in the advisory committee," said a source.
The women's wing of the new party has been christened Bharatiya Gorkha Nari Shakti with Tshering Dahal Lama being appointed as the president and Prativa Kumai, formerly with the Jan Andalon Party (JAP) as its general secretary. Dahal had unsuccessfully contested the last Bengal Assembly polls from Kurseong constituency.