Animals rescued at Calcutta airport
Pune man held for trading in wildlife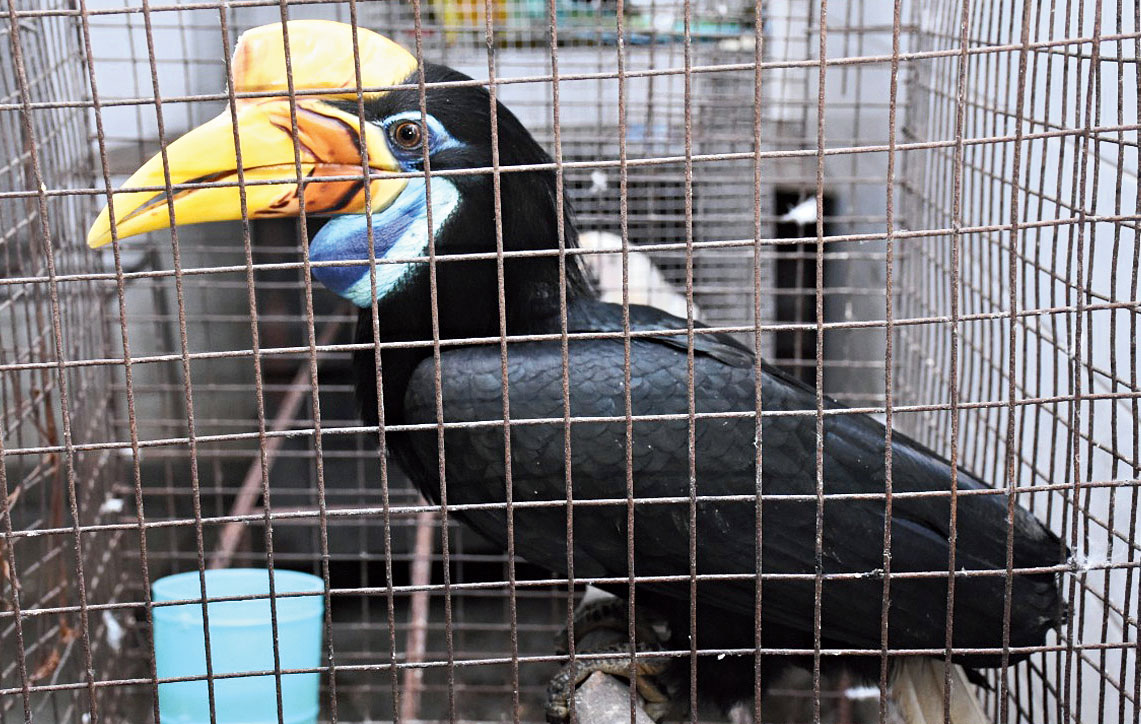 ---
|
Calcutta
|
Published 07.10.18, 09:13 PM
---
As many as 35 exotic wild animals cramped in five narrow cages were rescued from the cargo section of the Calcutta airport minutes before they were to be loaded on a car on Saturday night.
A resident of Pune named Dominic Jacob Sequeira, 40, and another person were arrested under the Wildlife Protection Act 1972 and the Customs Act for allegedly being involved in trading in wildlife.
The rescued menagerie includes a pair of Black-and-White Ruffed Lemurs that are native to Madagascar, a baby Marmoset, a Bengal cat and at least 30 exotic birds such as Eclectus Parrots, Macaws and Birds of Paradise.
An official in the directorate of revenue intelligence, which rescued the animals, said the menagerie had arrived in the city on a flight from Aizawl.
"We had been tipped off that the birds and the animals, smuggled from Bangkok through India's border with Myanmar in Mizoram's Zokhtawar, would be brought to the city by air.
The cargo was booked in the name of Sequeira," the official said.
A team kept watch after the flight landed and arrested Sequeira and one of his alleged associates while he was preparing to load the animals in a Scorpio in the cargo section of the airport. The vehicle is registered in Maharashtra.
"Sequeira worked at a BPO in Pune till he started Vandoes Pet Products and Services, an agency that deals in pet food and accessories, a few years ago," another official of the directorate said.
The directorate's Aizawl unit has identified the man who has booked the cargo space on the flight as Lalfingkima Sailo.
"Sequeira had come in touch with a dealer in exotic animals in Bangkok two years ago. The dealer had offered to help him trade in exotic wildlife smuggled into India from Myanmar," the official said. "He knew people who were interested in keeping exotic animals in Pune, Hyderabad and Bangalore."
Among the rescued birds are a pair of male and three female Eclectus Parrots. "An Eclectus Parrot can fetch around Rs 20 lakh in the illegal market," the official.
Caged no more

Some of the exotic wild animals rescued from Calcutta airport's cargo section on Saturday night