Amit Mitra showcases Bengal's industry potential in US
Sources say the principal chief adviser to CM has been doing the groundwork to draw investments to the state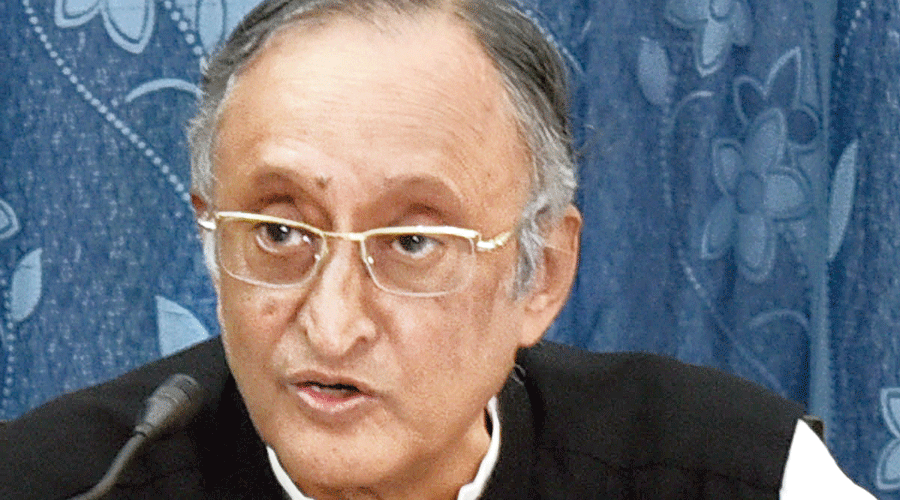 ---
Calcutta
|
Published 06.07.22, 02:04 AM
|
---
The Bengal government has sought to promote the potential for industrialisation in the state by showcasing the proposed coal mine at Deocha-Pachami during an interactive session at the North American Bengali Conference in Las Vegas.
Amit Mitra, the principal chief adviser to chief minister Mamata Banerjee and the finance department, informed over 5,000 delegates at the 42nd edition of the conference between July 1 and 3 that the proposed Deocha Pachami coal mine in Birbhum district had stoked interest and started attracting investments in Bengal.
Citing an instance, Mitra told the delegates, who included professionals from New York, chemical industry experts from New Jersey and IT experts from Texas and California, that Tata-Hitachi had closed its factory in Jamshedpur (Jharkhand) and moved all its plant and machinery to Kharagpur (Bengal) as the company was showing more interest in manufacturing mining equipment in view of the prospects of the Deocha-Pachami coal block.
Sources in the administration said that Mitra had been doing the groundwork to draw investments to the state and he used the platform in the US to showcase the opportunities that already exist in Bengal.
"The state can have investments related to the mining industry.... Moreover, there will be several opportunities in drawing investments in the allied sectors. The principal chief adviser is trying to prepare the field for future investments," said a source.
Mitra also said — for the benefit of the IT experts present during the interactive session — that Bengal was emerging as an IT hub in the country.
Mitra said that TCS now employs more than 50,000 employees in Calcutta and Cognizant more than 22,000.
"Bengal is eyeing investments in the IT sector for the past few years as the state has the necessary manpower and they can be employed in the segment. Mitra was trying to expedite the process in an appropriate platform abroad," said a source.
During the interaction at the business meeting, a US-based Bengali entrepreneur told Mitra that he had set up a facility with an opportunity to employ 1,100 persons in Bengal but was not getting enough response from the central government. Sources said that Mitra was also informed that the Centre was apparently much more proactive in the case of similar proposals in "selected states".
"Mitra advised the investor to raise the issue with the US Consul General of India at New York, who was also present at the meeting through the online mode," said a source.