Alipurduar trash disposal stops
The Alipurduar civic body is 68 years old but solid waste management has always been an issue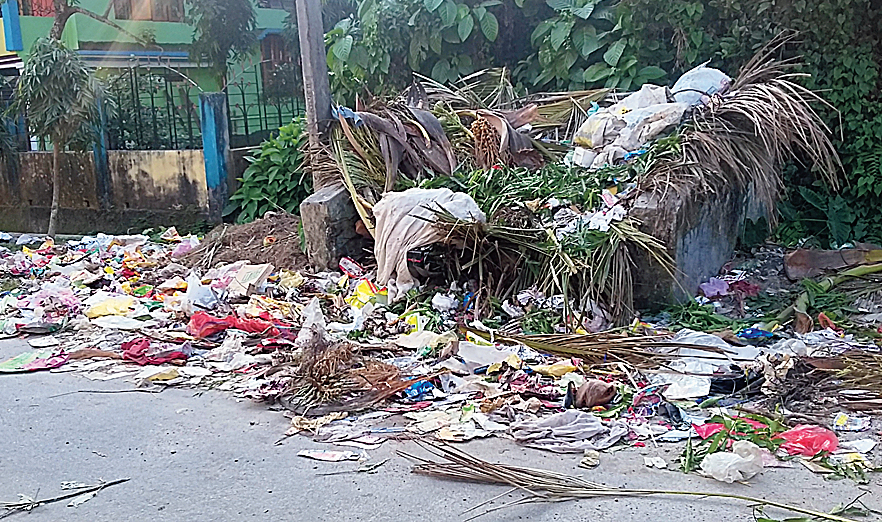 ---
---
Alipurduar, the district headquarter, is in a mess, literally, with garbage strewn around in every nook and cranny.

The civic authorities have not been able to clear garbage for fortnight for lack of dumping space in town.
The Alipurduar civic body is 68 years old but solid waste management has always been an issue.
Sources said the civic body had tried to identify a proper garbage dumping site in the last five years but to no avail.
Finally, the civic board "discovered" an abandoned pond in ward number 4.
The pond was quickly filled with waste from the 20-ward civic area.
Just after Durga Puja, it came to notice that no more garbage could be dumped.
The elected civic body found a saving grace in the sense that its tenure came to an end on October 21.
Krishnavo Bose, sub-divisional officer, was appointed the administrator of the municipality.
Bose said on Thursday: " Absence of dumping ground in Alipurduar is a long standing problem. I have already talked to officials of the municipality and we hope that the garbage collection will resume."