Adani Bangladesh power case in Calcutta High Court
Bench, led by Chief Justice Prakash Srivastava, fixed the matter for hearing on February 20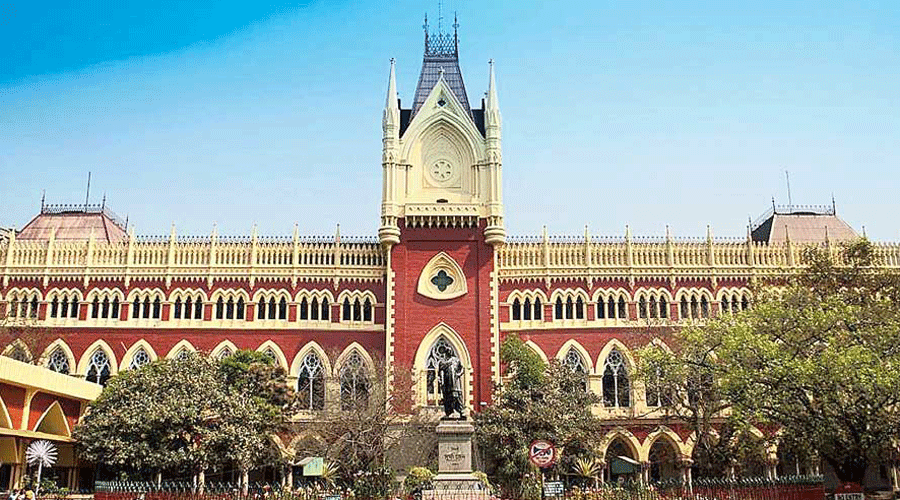 Calcutta High Court.
File picture
---
Calcutta, Berhampore
|
Published 08.02.23, 03:06 AM
|
---
A division bench of Calcutta High Court on Tuesday asked petitioners, who moved a public interest litigation challenging the alleged illegal acquisition of farmland at Murshidabad district's Farakka by Adani Group to set up power transmission lines to supply power to Bangladesh through Bengal, to serve copies of their petition to all respondents. 
The bench, led by Chief Justice Prakash Srivastava, fixed the matter for hearing on February 20.
The Adani group intends to supply power to Bangladesh from its power plant atGodda in Jharkhand. To supply power to Bangladesh fromGodda, the Adani group is setting up transmission poles at Dadontala village in Murshidabad, where it is facing resistance from owners of land acquired for the project.
The petitioners — Association for Protection ofDemocratic Rights (APDR)and 38 farmers of Dadontalavillage of Murshidabad —want the high court division bench headed by Chief Justice Prakash Shrivastava to halt work of installing power transmission lines as they believe the project would harm mango and litchi plantations and be a health hazard.
"When did work to install power transmission lines start?" Chief Justice Srivastava asked the petitioners' counsel. When the lawyer said installation was on for the past few months, the Chief Justice said: "Why did you not file the case then?"
The petitioners' lawyer claimed villagers did protest but police brutality forced them to move court. The Chief Justice then fixed February 20 for the hearing and asked the petitioners to meanwhile serve notices to all respondents, including the AdaniGroup, state and central governments.
People's ire at the Adani project has been visible for awhile.
The most recent clash in connection with the demonstrations against the Adani transmission towers occurred in Farakka last week, where because of protests, the 84thpillar of the project could not be installed.
Petitioners, including farmers Mushtaq Sheikh,35, and Mahmud Ali, 45, both mango and litchi farmers who lost trees to land acquisition, argued that the value of the land acquired included the value of trees and lost opportunity cost.