AC woes at varsity
A week ago, officials had found that 19 of the 50 ACs at the 44,000sq ft Bangladesh Bhavan were defunct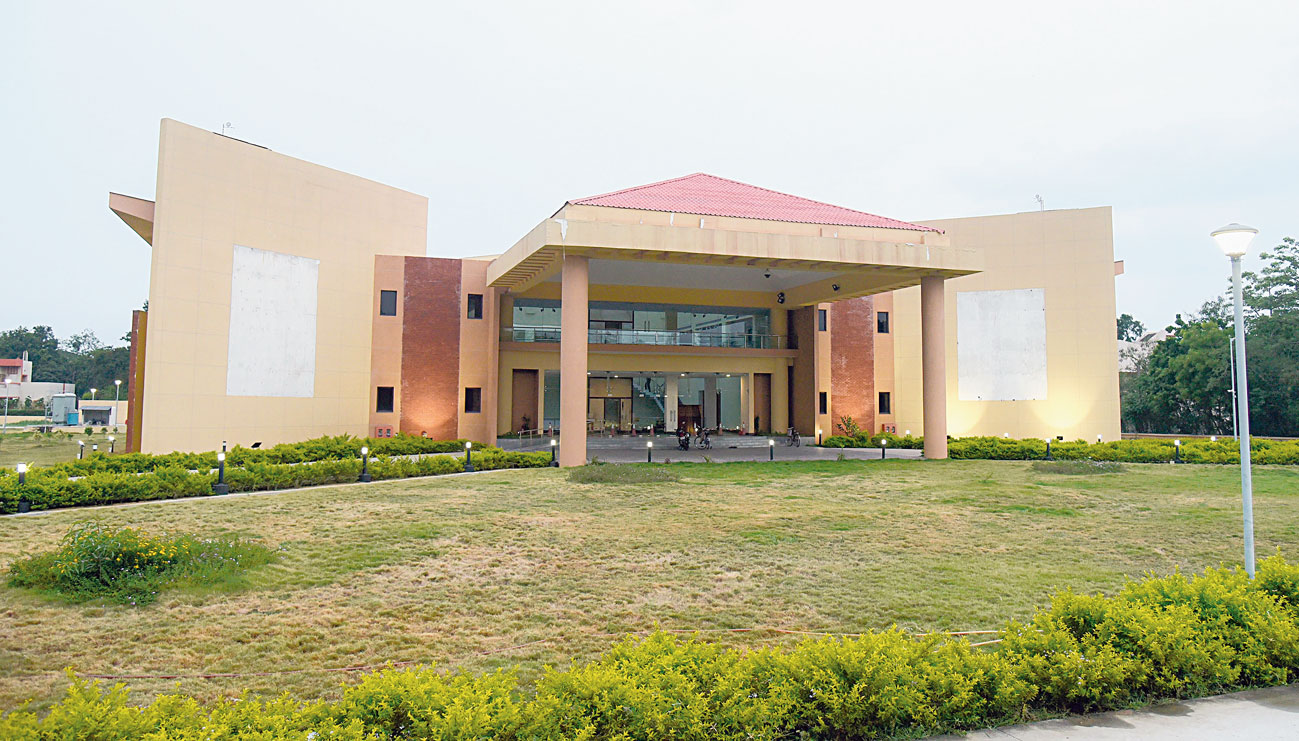 ---
---
The Visva-Bharati authorities have been forced to shift a July 1 event commemorating Bangladesh national poet Kazi Nazrul Islam from the newly inaugurated Bangladesh Bhavana on the campus because air-conditioners at the venue were not working.
University sources said the event had been shifted to a smaller venue, the Lipika auditorium.
A week ago, officials had found that 19 of the 50 ACs at the 44,000sq ft Bangladesh Bhavan were defunct and their warranties had just lapsed.
"Bangladesh Bhavana relies on ACs as it has no windows. So, we had no choice but to shift the event," a Visva-Bharati official said.
An official in the university's engineering department said the one-year warranty of each of the 19 ACs had expired in May.
The two-storey structure — which houses an auditorium, a library and seminar rooms — was inaugurated in May 2018 in the presence of Prime Ministers Narendra Modi and Sheikh Hasina.
The building was constructed by the National Building Construction Corporation (NBCC), a government of India enterprise.
Visva-Bharati officials said on Wednesday they were not in a position to foot the repair bill of Rs 3.5 lakh by July. The Bangladesh government had provided the university with a corpus of Rs 10 crore for maintenance in January but the interest on the amount would only come after a year.
"We have arranged the money and contacted the AC company for repairs. They will be repaired soon," officiating registrar Saugata Chattopadhyay said.
Visva-Bharati officials raised a few questions over the one-year warranty. "It is surprising that 19 ACs went defunct within a year and that they came with less than a two-year warranty," an official said.
NBCC additional general-manager Mridul Kanti Sarkar, who was in charge of the building's construction, did not take calls.
The July 1 event will be the first commemoration of the poet on the campus.