A day in the sun
Spots in the vicinity of Salt Lake where one can head for a picnic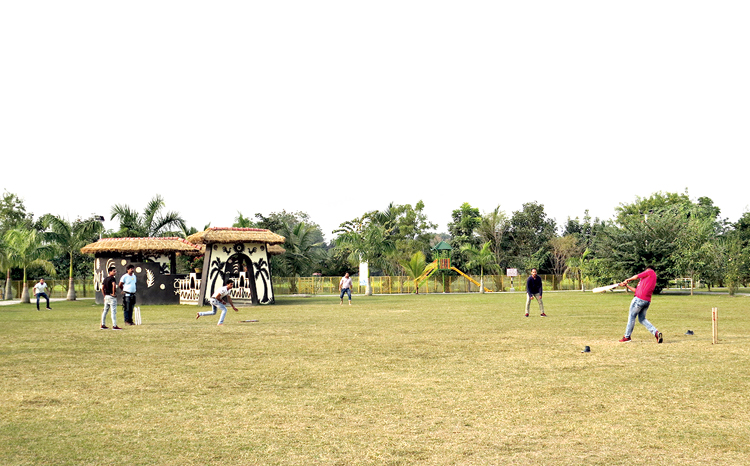 ---
|
Calcutta
|
Published 12.12.19, 10:07 PM
---
The mercury is hovering below 25ºC for most of the day. The sun has mellowed. It is time to pack picnic baskets and set out for a fun-filled day with family and friends.
Eco Urban Village
Managed by: Housing Infrastructure Development Corporation
Location: Action Area II, New Town. To be approached by turning right at the Owl Crossing while coming down Major Arterial Road from the Salt Lake side and then left. Opposite Sunny Fort housing complex.
Picnic points: Three lawns, each accommodating about 50 people, are available for Rs 5,000 each. The lawns are spacious enough to play cricket or football. Each lawn comes with two shaded spaces open on all sides, equipped with electric plug points and lights. One is for cooking and the other for eating. Two public toilets are close by. There are also three seating spaces, two of them modelled on Kalobari, the famous mud and tar house in Santiniketan, with tribal art in relief on the walls.
Smaller groups of about seven people not needing lawns can hire cottages equipped with a bed and chairs. The day cottages can be hired for Rs 1000.
A ceremony cottage was inaugurated on Saturday adjacent to the third, slightly smaller lawn. It is the only one with an attached bathroom and instead of a bed, has an almirah, dressing table and several chairs. It can be hired for Rs 2,000 for eight hours. One has to arrange for one's food. Pets are not allowed. There are separate charges for parking, cycling and photography.
One can also do some birdwatching in the adjacent waterbody. Some swings and slips are there for children.
Timing: 7am-5pm. Monday closed.
Booking contact: 1800-103-7652.
Nalban Food Park
Managed by: State Fisheries Development Corporation
Location: Sector V, Salt Lake. Turn right after crossing Nicco Park while coming from the EM Bypass side.
Picnic points: There are four kinds of bookings that can be made for picnics. A raised platform with seating arrangements under a shed is let out for Rs 17,700. It accommodates 60-70 people. There are two air-conditioned halls with attached bathrooms which are rented to picnic groups. The bigger one, named White House, for 50-60 people goes for Rs 14,160 while the charge for the smaller one, taking in 40 people, is Rs 11,800.
There are ample lawns on the property. If the wedding venues are all booked, the authorities can accommodate two picnic parties of 35 people in the open for Rs 8,260. If a group wants to bring in some more people the charge is Rs 100 per head. There are several public toilets on the property. There are some air-conditioned cottages with TV and attached bathroom near Gate 5, which can be hired by picnickers at Rs 2,016.
Water is provided in drums. A makeshift shed is provided for cooking. If there are no weddings, more picnic groups can be accommodated.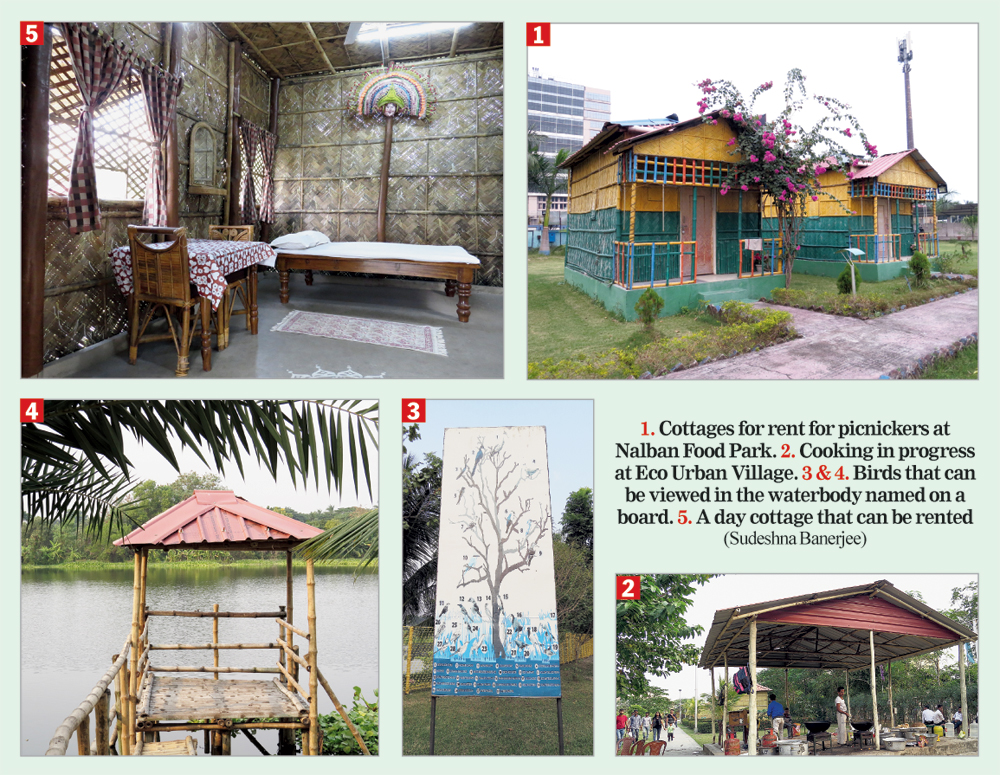 Though people are free to bring their own food, there is an incentive to order the meals with SFDC. "We customise the menu as per customer preference and do not charge for furniture and utensils," an official said. The SFDC runs two restaurants, All Fish and Bhuri Bhoj, at Nalban with a common kitchen, providing fresh fish from its own bheris.
The verandah of Bhuri Bhoj restaurant will be let out for picnics and other parties from the third week of December for about Rs 10,000. The restaurant being right on the edge of the bheri, the verandah enjoys a great view. The only condition is one has to order food from the restaurant.
Upasana Griha
Managed by: NKDA
Location: Action Area 1, New Town. Turn right just before New Town police station.
Picnic points: The long grassy stretch at the only immersion ghat is New Town is being let out for picnics. The stretch has been divided into four spots accommodating 50 people, the charge for each being Rs 2,360.
A shed exists on each spot for cooking, with lights, an electricity point and a waste paper bin. Two of the spots (numbers 1 and 4) are at a considerable distance from the only public toilet. But officials say two more toilets are being built.
Booking contact: At NKDA office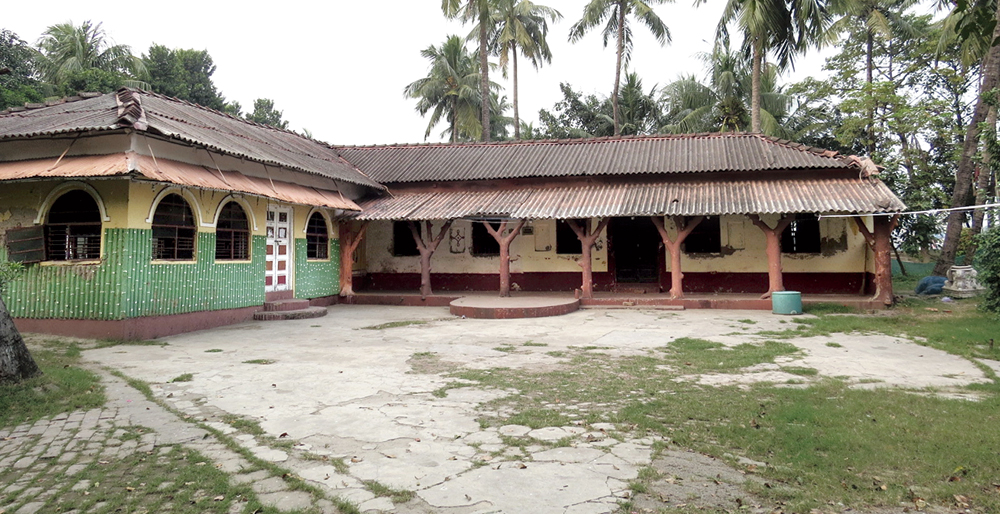 No 4 Bheri
Managed by: No. 4 Bheri Fishermen's Cooperative
Location: Sector IV, Salt Lake. Take a left from the EM Bypass after VIP Sweets and before the start of Captain Bheri waterbody.
Picnic points: There are six spots, flanked by No. 4 Bheri on one side and Natar Bheri on the other. costing Rs 3000 for the day. Three have toilets on the spots while the others have toilets a short walk away. On each spot, a hut with thatched roof has a water tap for cooking. Another hut has an electricity supply point. There is a swing as well. Chairs are rented for Rs 5 apiece and tables for four at Rs 30. One is free to bring own food. Otherwise contact are provided of a local caterer.
Booking contact: 9831803436, 9051926986
Sukantanagar Bheri
Managed by: Sukantanagar Samiti
Location: Turn right from Nabajyoti Sporting Club, Sukantanagar, while heading for Nicco Park from the Bypass side.
Picnic points: Of the three spots, the front spot commands a higher charge, Rs 3000, for ease of access. The other two cost Rs 2500. All three can accomodate 50-60 people. A smaller one, right beside the bheri, takes in 20-25 picnickers and is let out for Rs 2000. The bigger and the small areas are divided by a couple of ponds where fish are kept in reserve after a big catch.
Booking contact: 9007879898
Nuner Bheri
Managed by: Nuner Bheri Fish Production Group
Location: Turn left from a board after crossing Captain Bheri on the Bypass.
Picnic points: This is the shabbiest of the lot. Though there are 11 spots, the only one worth consideration is the costliest one at Rs 12,000. It comes with two connected rooms with two toilets. Fifty per cent has to be deposted in cash in advance.
Booking contact: 9674440107, 7980219712