60 join Himalayan Mountaineering Institute climbathon
Back-to-back summits from April 25 to May 3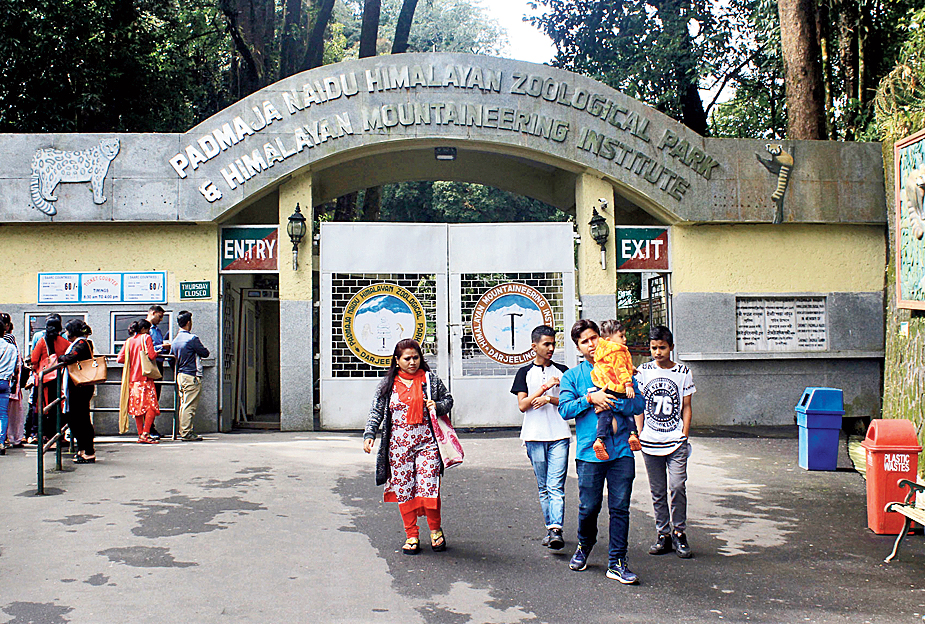 The entrance to the HMI
(The Telegraph file picture)
---
Darjeeling
|
Published 09.01.20, 09:43 PM
|
---
The Himalayan Mountaineering Institute in Darjeeling has finalised its plan to conduct the institution's first-ever climbathon in which 60 participants will climb three peaks within nine days.
In climbathon mountaineers will attempt two to three peaks within a specified period.
Group Captain Jai Kishan, principal, HMI, on Thursday told The Telegraph that the details of the climbathon had been finalised and the climbers would be attempting Mt. Frey Peak (19,329 feet), Mt. Palung (19,000ft) and Mt. B.C. Roy peak (18,000 feet) between April 25 and May 3.
The peaks are situated in the vicinity of the HMI's training camp at Chowrikhang, at an altitude of 14,600 feet, in West Sikkim. "Mt. Frey Peak is classified as a technical difficult peak, while Mt. Palung is a moderate and Mt. B.C. Roy peak is a trekking peak," said Gr. Captain Kishan.
The 60-odd members, who will be divided into two groups, will consist of three categories of climbers.
"While 20 seats will be reserved for those undertaking the HMI's Advance Mountaineering Course (AMC) this year, another 10 seats will be reserved for those who have only undertaken a basic advance course but could not make it to the HMI's AMC this year," the principal said. For the second category the HMI will also undergo a special AMC along with the climbathon.
The third category of climbers will be those who have already completed their AMC some years back. "Such climbers (classified as open category) will, however, be given a refreshers training," the HMI official said.
Twenty seats will be reserved for the open category and the remaining 10 members of the expedition would include instructors from the HMI.
The two teams will criss-cross each other. "Two teams will climb two different peaks simultaneously, return to the base camp and then again attempt another peak," explained Gr. Captain Kishan.
The HMI is planning a flag-off from its base camp at Chowrikhang.
Asked if it would be tasking for climbers to attempt three peaks at a go, the principal said that even while climbing major peaks like Mount Everest, climbers do spend around 45-60 days doing load ferry, going up and down the peaks.
"Fatigue does set in but proper rest, acclimatisation and diet is to be maintained," said Gr. Captain Kishan.