5 die in stampede at Loknath temple gate
Several people in the crowd scaled a 9ft-high roadside wall to jump the queue, when a portion of the wall gave way, triggering panic and chaos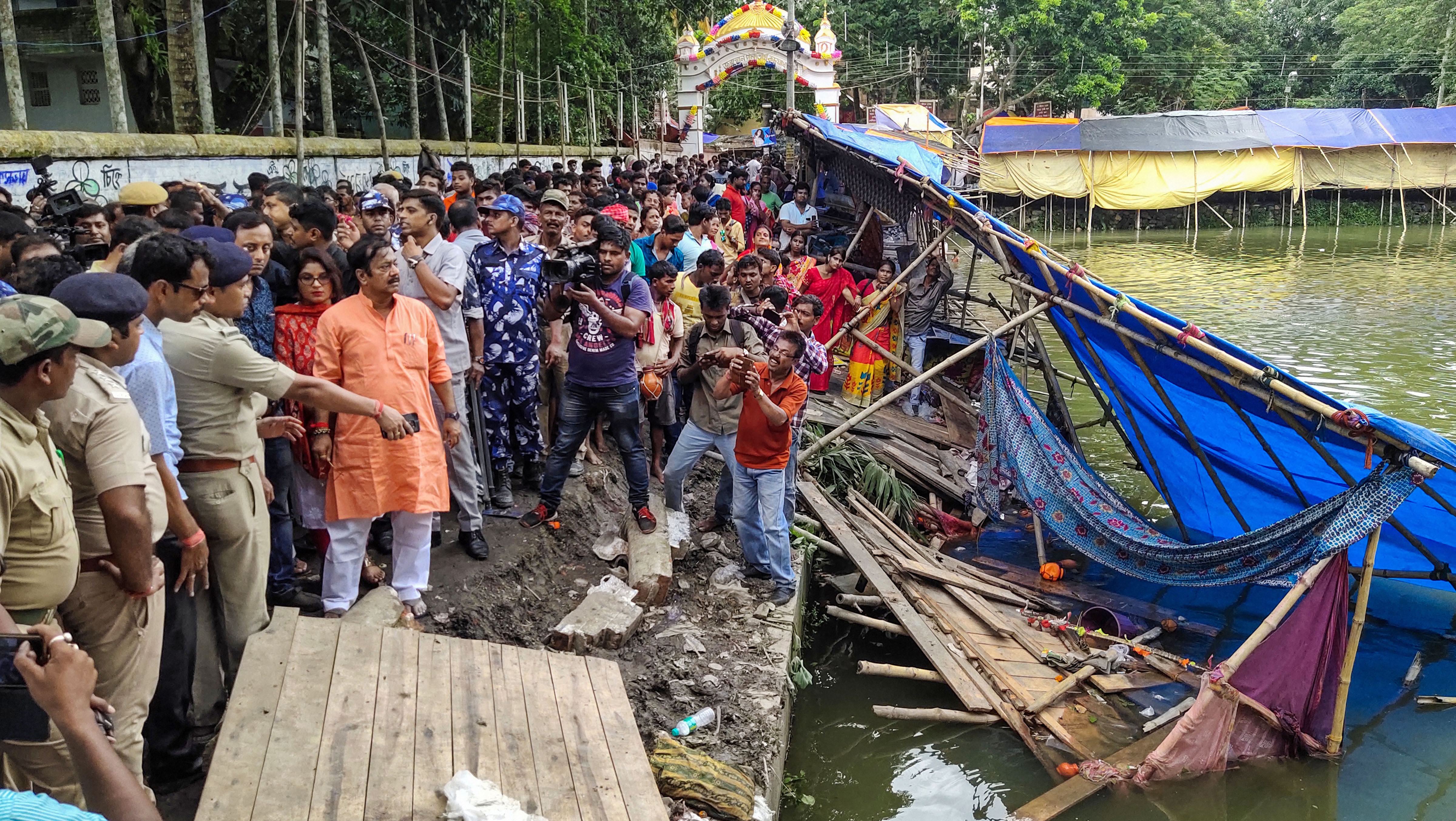 ---
|
Calcutta
|
Published 23.08.19, 09:57 PM
---
At least five people died and 35 were injured following a stampede on a narrow road triggered by a rush to enter Baba Loknath Brahmachari's temple in Kachua, 30km north of Calcutta, early on Friday.
The chain of events that led to the 2.15am tragedy started when several people in the crowd of thousands waiting to enter the temple through its solitary entrance scaled a
9ft-high roadside wall to jump the queue, with patience running thin after a spell of heavy rain. A portion of the wall gave way, triggering panic and chaos.
Eyewitnesses said many people tripped and fell and were trampled on by others who were running to the apparent safety of a row of stalls built on the other side of the road, their bamboo-pole props planted in the earth on the edge of a pond. However, the stalls gave way and many people fell into the pond.
Four among the dead have been identified as Aparna Sarkar, Tarun Mandal, Sanaka Das and Purnima Garai. One is yet to be identified.
The devotees had gathered at the shrine to pour water on the idol of Baba Loknath on Janmashtami, deemed by many to be the 1730-born preacher's birthday.
Tushar Kanti Basak, secretary of the Loknath Mission Trust, said the crowd this year was "unbelievable" and wanted to pour water on the idol during the auspicious window between 3am and 4am.