4th phase of LS polls in Bengal: Tracking constituencies, EC, candidates and leaders
Around 1.35 crore voters in 8 South Bengal constituencies are to vote on Monday in the 4th phase of the LS elections in the state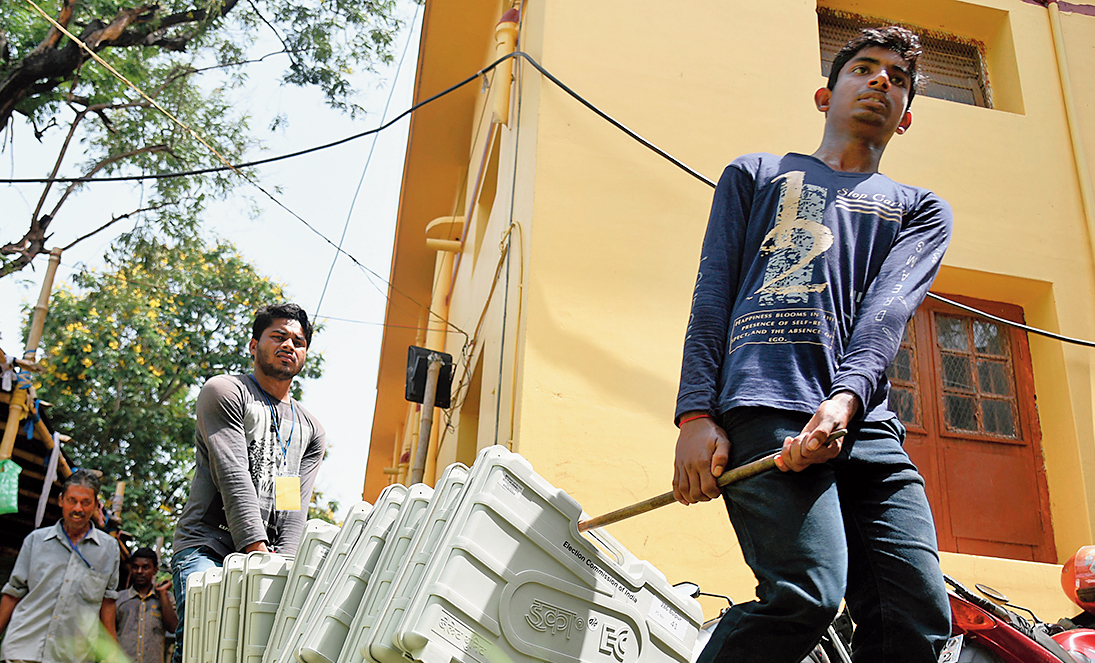 ---
Published 28.04.19, 07:59 PM
|
---
In terms of security bandobast, the Election Commission will set a record as central forces will be deployed at 9,685 of 9,804 polling stations.
Its an all-time high that 98.8 per cent of the booths will be brought under the paramilitary personnel. Besides, 88 Quick Response Teams of the central forces will be ready to rush and tackle any eventuality. "We are prepared to conduct free, fair and peaceful elections across eight parliamentary constituencies tomorrow (Monday)," said additional chief electoral officer Sanjay Basu while rolling out the details of the bandobast for the voting in Murshidabad, East Burdwan, Birbhum and Nadia districts. Given the history of electoral malpractices in those districts, the poll panel faces a real challenge, as all eyes would be on how the voting is conducted. The phase four of the voting will be a test for 68 candidates, including some political heavyweights of Bengal.
The Telegraph presents a lowdown on the challenges facing the poll panel, politicians and also voters. 
Election Commission
The security bandobast may be in place, but the biggest challenge for the central forces will be to ensure that there is no intimidation of voters. In the past few elections, there were complaints that the polling process was vitiated by proxy voting as original voters were prevented from going to booths in large areas of Murshidabad, East Burdwan, Birbhum and Nadia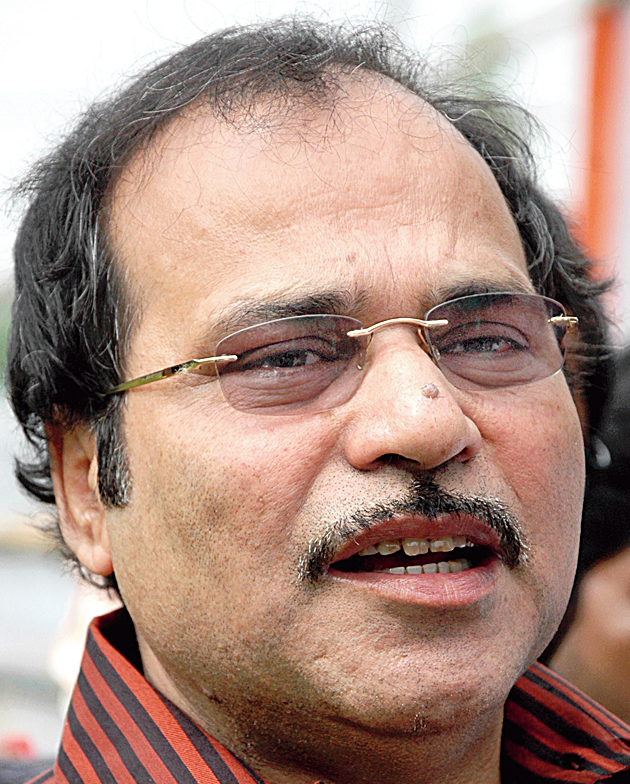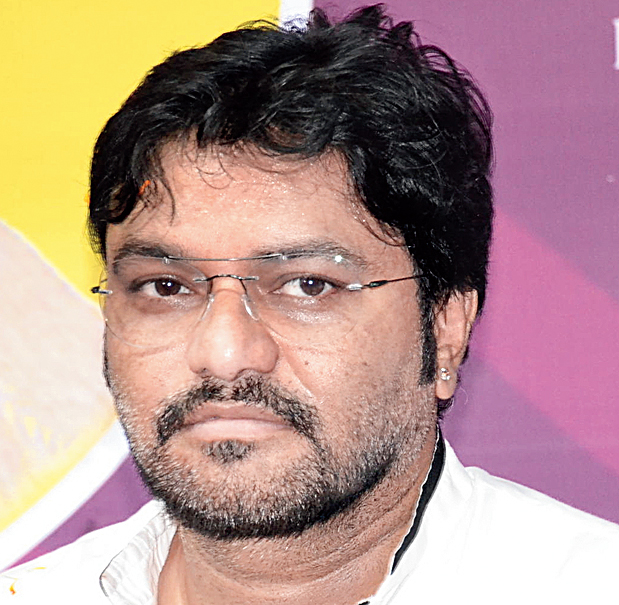 Main candidates
Adhir Chowdhury: The Behrampore Congress nominee faces a serious threat of defeat in the last fort he holds in Murshidabad. Greatly diminished in clout and stature since Trinamul pulled the Murshidabad rug from under his feet, Behrampore is a battle for Chowdhury's political survival.
Babul Supriyo: The motormouth BJP nominee of Asansol takes on a united Trinamul. Last time, Trinamul was a divided house in Asansol. There is no Narendra Modi wave either this time and the entire BJP machinery is not with him. Besides, his image of a sweet next-door boy of 2014 has taken a beating in the past five years.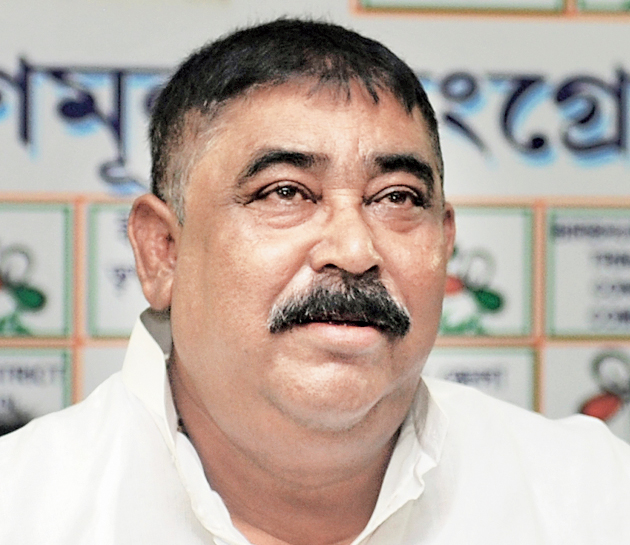 Heavyweights
Anubrata Mondal: The Birbhum Trinamul chief has to ensure victories in four seats, two each in his home district and Nadia. Reports of a saffron surge in Nadia expanded his mandate and he has a task cut out for Monday as Mamata would not settle for anything other than 4-0 from her favourite Keshto.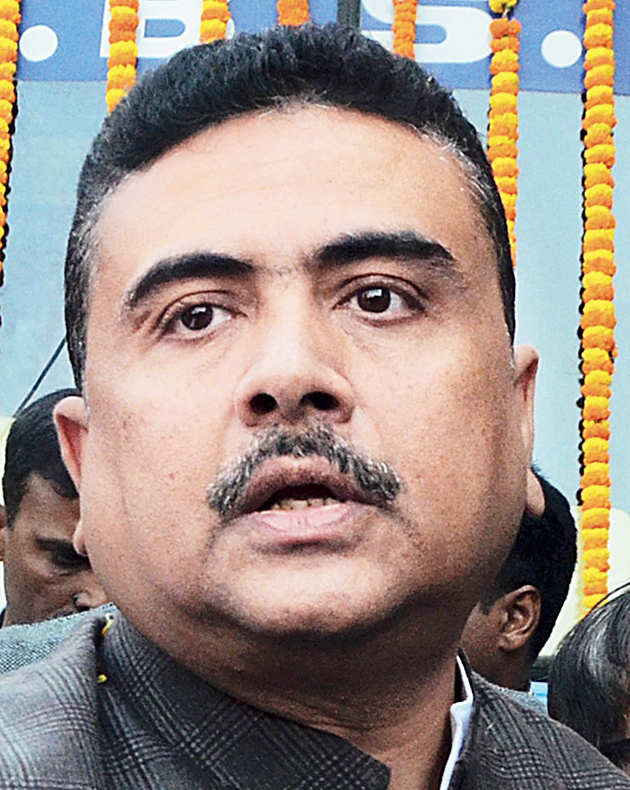 Subhendu Adhikari: The East Midnapore strongman of Trinamul has got the mandate to wipe out Chowdhury from Murshidabad, a mission that will be incomplete without felling the Congress nominee in his fief. If Chowdhury remains invincible this time as well, it would be a personal setback for Adhikari.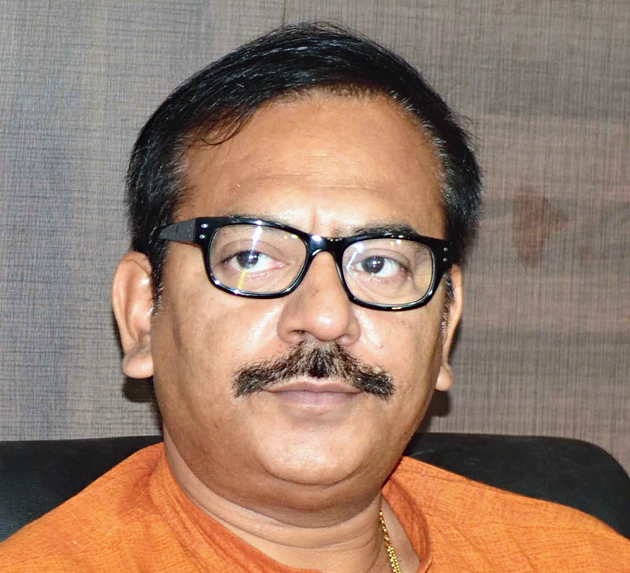 Aroop Biswas: The Bengal chief minister's go-to-man for Tollywood has the difficult task of wresting Asansol from Supriya and present it to Mamata through the hands of Moon Moon Sen. If the singer-turned-BJP politician retains the seat, Biswas would have a face loss as he has already promised the seat to his mentor.
Voters
The maximum temperature recorded at Sriniketan on Sunday was 40.7 degrees Celsius. With the Met Office not predicting any respite, there is little doubt that the voters will have to sweat it out under the sun in temperatures ranging between 38 and 42 degrees Celsius.
BOLPUR
Assembly seats: Ketugram, Mangalkot, Ausgram, Bolpur, Nanoor, Labhpur and Mayureswar
Total voters: 17,02,366 (male: 8,69,828, female: 832514, third gender: 24)
Polling stations: 1,957
Polling personnel: 8,205
Critical polling stations: 251
CPMF: 68 companies
BIRBHUM
Assembly seats: Dubrajpur, Suri, Sainthia, Rampurhat, Hansan, Nalhati and Muraroi
Total voters: 16,96,851 (male: 8,60,967, female: 8,35,865, third gender: 19)
Polling stations: 1,908
Polling personnel: 8,961
Critical polling stations: 458
CPMF: 72 companies
BEHRAMPORE
Assembly seats: Behrampore, Beldanga, Nowda, Rejinagar, Kandi, Bharatpur and Burwan
Total voters: 16, 32, 087 (male: 8, 36,792, female: 7,95,255, third gender: 40)
Polling stations: 1,844
Polling personnel: 8,704
Critical polling stations: 1,844
CPMF: 69
BURDWAN EAST
Assembly seats: Raina, Jamalpur, Kalna, Memari, Purbasthali (South) Purbasthali (north) and Katwa
Total voters: 16,94,590 (male: 86,8018, female: 826524, third gender: 48)
Polling stations: 1,909
Polling personnel: 8,200
Critical polling stations: 50 per cent
CPMF: 99 per cent of the booths will be covered by central forces
BURDWAN-DURGAPUR
Assembly seats: Burdwan (South), Burdwan (North), Monteswar, Bhatar, Galsi, Durgapur East and Durgapur West
Total voters: 17,21,460 (male: 876485, female: 844952, third gender: 23)
Polling stations: 2,006
Polling personnel: 8,500
Critical polling stations: 1,003
CPMF: 99 per cent of the booths will be covered by central forces
ASANSOL
Assembly seats: Asansol (North), Asansol (South), Kulti, Barabani, Jamuria, Raniganj and Pandaveswar
Total voters: 16,07206 (male: 8,39,571,
female: 7,67, 587,
third gender: 48)
Polling stations: 1,860
Polling personnel: 8,000
Critical polling stations: 300
CPMF: 87 companies
KRISHNAGAR
Assembly seats: Krishnagar North, Krishnagar South, Tehatta, Chapra, Nakashipara, Kaliganj and Palashipara
Total voters: 16,24,866 (male: 8,42,215, female: 7,82,610, third gender: 41)
Polling stations: 1,812
Polling personnel: 8,628
Critical polling stations: 787
CPMF: 97 per cent of the booths will be covered by central forces
RANAGHAT (SC)
Assembly seats: Ranaghat North-West, Ranaghat North-East, Ranaghat South, Chakdah, Krishnaganj, Santipur and Nabadwip
Total voters: 17,56,445 (male: 9,04,849, female: 8,51,548, third gender: 48)
Polling stations: 1,971
Polling personnel: 10,082
Critical polling stations: 855
CPMF: 98.5 per cent of the booths will be covered by central forces