4 ill during Raiganj University protest
Guest faculty are demanding their inclusion under the category of SACT (state-aided college teachers)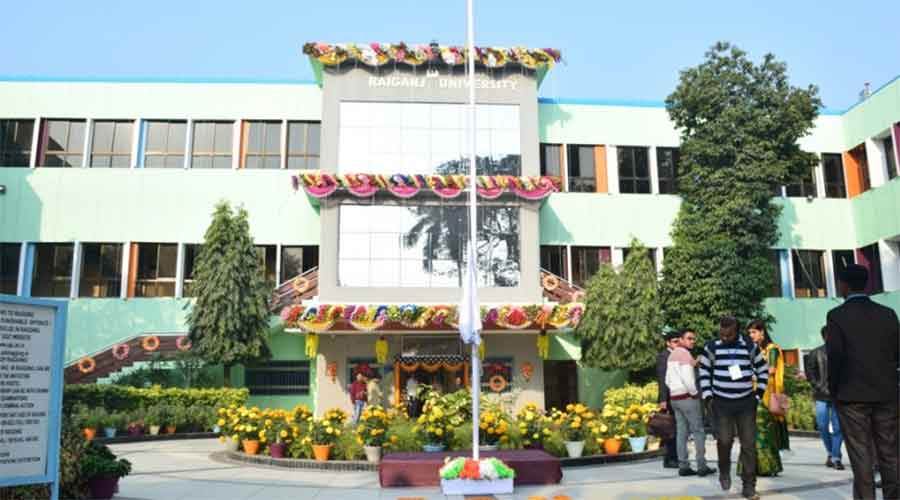 ---
|
Raiganj
|
Published 25.12.20, 03:14 AM
---
Four guest faculties of Raiganj University who were into an indefinite sit-in demonstration on the varsity premises fell ill on Thursday and were admitted to the Raiganj Government Medical College & Hospital.
Their colleagues, however, are still continuing the "dharna," demanding their inclusion under the category of SACT (state-aided college teachers).
Sources said recently, the state education department had announced that part-time and contractual faculties of colleges and universities will be under the SACT category. The decision was welcomed by around 13,500 such teachers as it would mean a higher pay and some additional benefits like gratuity.
"However, the guest lecturers were not included under SACT that is why we have launched the demonstration on December 21. We want our inclusion. Unless our demand is met, we will continue the agitation," said Debopriya Ghosh, a guest lecturer of economics at the Raiganj University.
According to Ghosh, 22 guest lecturers have been working at Raiganj College since 2009. In 2015, as the college was upgraded to a university. "There is no reason as to why we should not be provided with equal benefits. Because of cold weather, four of our colleagues have fallen ill and are under treatment. We hope the state higher education department and the varsity authorities will look into our demand."
University authorities said they have contacted the higher education department about the demonstration.