Sikkim Cricket Association shows yellow card
Bhaichung Bhutia's remark on the quantum of annual funds creates furore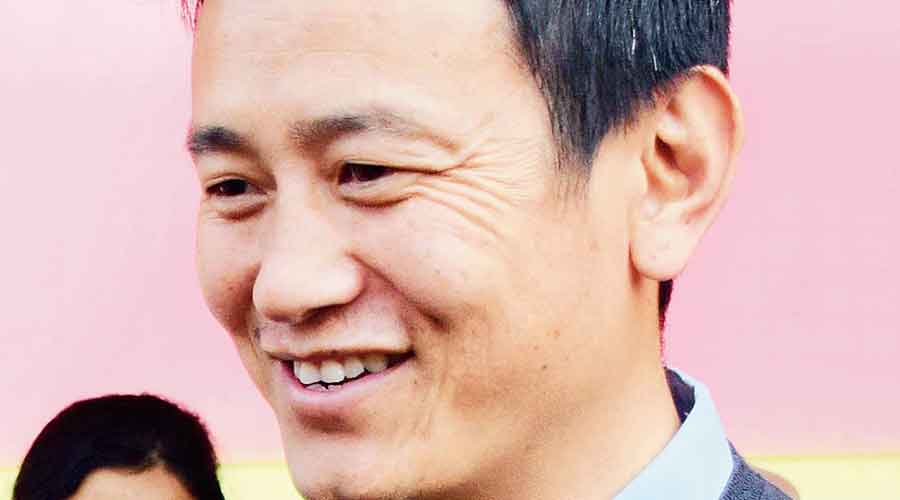 Bhaichung Bhutia.
File photo
---
Siliguri
|
Published 30.11.21, 01:21 AM
|
---
The Sikkim Cricket Association (SICA) has taken umbrage to soccer legend Bhaichung Bhutia's remark on the quantum of annual funds received by the fledgling association from its parent body, the Board of Control for Cricket in India (BCCI), terming it "false".
In a statement mailed to The Telegraph, SICA accused Bhaichung of being prone to making such reckless remarks.
The statement says he (Bhaichung) repeatedly stated SICA receives grant-in-aid to the tune of Rs 15 to 20 crore a year.
"This is entirely false and we urge Mr. Bhaichung to get his facts checked before speaking out against other associations or sporting bodies who are only trying their best to help the state of Sikkim and its people." it said.
To be fair to Bhaichung, he may have got his facts wrong, but had made the remark without malice towards SICA. Speaking as a member of the Sikkim Football Association (SFA), he had bemoaned the lack of funding from both the All India Football Federation (AIFF) and the Sikkim government.
In that context he had stated: "Today, SFA receives not a penny from the All India Football Federation. If you compare this with cricket, the Sikkim Cricket Association receives between Rs 15 crore and Rs 20 crore (from the BCCI)," he had said, adding the state sports department also provides no funds to the football body.
Sources in SICA told The Telegraph that the association is yet to receive any annual fund from the cash-rich BCCI since the time it was granted full membership in 2018. "We are supposed to receive annual funds from the BCCI, but we are yet to receive them. Yes, BCCI pays us for participating in various tournaments against submission of utilization certificates," said a source.
The BCCI, however, has directly financed and overseen the construction of the Sikkim Cricket Stadium, at the formerly known Mining Ground near Rangpo, some 40km from Gangtok. The ground was leased out to SICA by the Sikkim government.
There were reports in 2019 that the BCCI would provide between Rs 80 and Rs100 crore to all of its 34 member associations, but going by SICA's statement, it is yet to materialise. The SICA statement added that all and any grants received by them were  in the public domain and made available for anyone who is interested to know about them on the BCCI website.