Interview delay irks Sikkim ad hoc teachers
NATAS said there had been no movement forward despite assurances and sought the intervention of the state government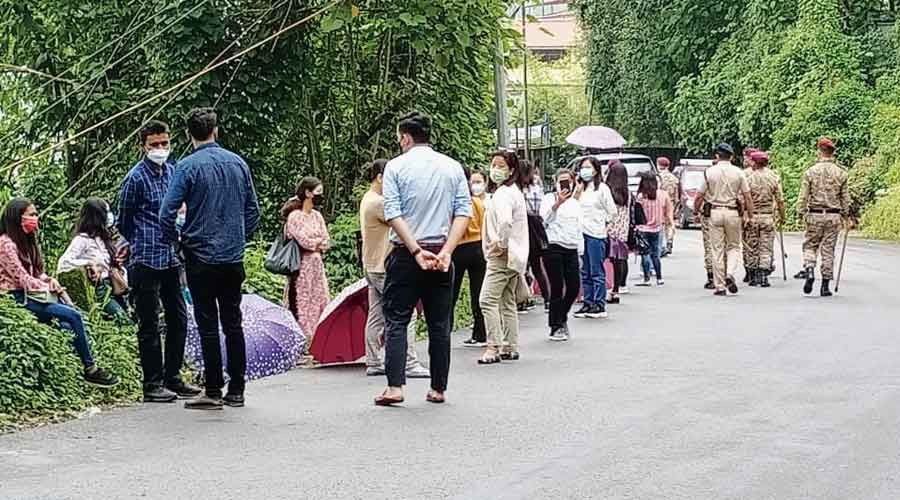 ---
Siliguri
|
Published 18.08.21, 12:11 AM
|
---
Over 800 ad hoc sch­ool teachers of Sikkim have expressed dismay at the education department's delay in holding fresh interviews to enable them to continue in their jobs and sought the intervention of the state government.
The New Ad hoc Teachers Association of Sikkim (NA­TAS), the representative body of the temporary teachers, said even though an assurance had been given in early July that the interview would take place by the third week of the month and results announced by the first week of August, there had been no movement forward.
"We would seek the intervention of the government of Sikkim and appeal to it to |direct the education department to conduct the interview at the earliest so that the future of both the teachers as well as that of the students remain secured," said the association.
Rikzing Norbu Bhutia, an executive member of NATAS, said the teachers had agreed to sit for fresh interview at the advice of the government even though there was no precedent of re-interview for the same job in Sikkim's history.
"We did so because we were told that the interview would be conducted swiftly and our jobs would be regularised on completion of eight years," he said.
The temporary teachers had been recruited in 2020, but unlike their colleagues appointed prior to 2020 whose contracts were renewed annually, they were asked to sit for interview afresh in order to continue in their jobs with the promise of job regularisation on the basis of their annual appraisal and on completion of eight years provided they fulfilled the criteria set by the National Council for Teacher Education (NCTE).
Bhutia said the continuing delay was causing hardship not just to the teachers, but also to the students even though many of his colleagues were still doing their duties without pay.
"Until and unless this issue is not resolved, the education of the innocent students will remain compromised," he said.
A source in the education department said the delay in holding the interview was largely because of the Covid-19 pandemic.
"All government offices have been functioning at 50 per cent of their staff strength because of Covid protocol. The same is the scene in our department and the Sikkim State Teachers' Recruitment Board, which will be conducting the interview. We are aware of the situation and would like to |assure all that the interview will be conducted as early as we possibly can," said the source.