Covid: Sikkim plans universal health insurance coverage for entire population
The Su-Swastha Yojana would be extended in a phase-wise manner to eventually cover all the approximately 6.50 lakh population in the state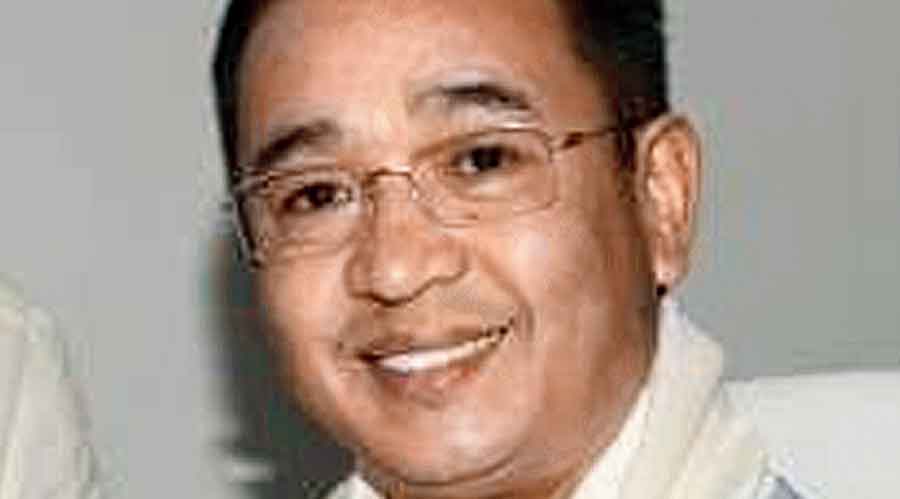 ---
Siliguri
|
Published 15.06.21, 01:56 AM
|
---
Sikkim chief minister P. S. Tamang (Golay) on Monday said that his government planned to provide universal health insurance coverage to the entire population of the state post the Covid-19 pandemic.
Presenting Sikkim's budget for the 2021-2022 fiscal, Golay, who also holds the finance portfolio, said the health insurance for the 38,000-odd permanent government employees under the Su-Swastha Yojana would be extended in a phase-wise manner to eventually cover all the approximately 6.50 lakh population in the state.
"After we overcome the impact of (the) pandemic-triggered lockdown, we plan to extend such insurance coverage to MR (muster roll), Adhoc, Contract and work charge employee(s) of Sikkim society with the ultimate objective of providing universal health insurance coverage to all in the State," said the chief minister.
The Su-Swastha Yojana is the flagship programme of the Sikkim Krantikari Morcha government launched earlier in the year. It aims to provide employees with access to qualitative cashless healthcare service at about 400 empanelled hospitals across the country.
Under the scheme, the beneficiaries — employees and their family members — will be eligible for an insurance cover of up to Rs 20 lakh against a monthly deposit of Rs 200.
Golay said his government had largely streamlined the system of financial support for medical purposes through the Chief Minister's Relief Fund and it was now managed more objectively.
"We plan to gradually cut down such supports as and when we develop and upscale our medical facilities within the state. Once established, these facilities could be freely accessed by all," he added.
The chief minister said the pandemic-induced lockdowns had adversely affected the state's economy, particularly tourism. "Our quick estimates show that in the first set of lockdown during March-May 2020 the projected shortfall in Gross State Domestic Value Added (GSVA) was to the extent of Rs 2066 crore and Gross State Domestic Product was at around Rs 2200 crore. The maximum brunt of loss of Rs 966 crore fell on the services sector, including tourism, and the minimum on the agriculture sector (Rs 212 Crore)," he added.
Despite the setback, Golay said his government was determined to minimise the adverse impact, provide maximum possible relief to all the stakeholders and people in general. "We are consistently making major strategies to revive and rebuild our economy. In fact, the economy had already started showing signs of recovery during the short period of August 2020 to March 2021," he added.