World Test Championship final: India have the right balance, feels Sachin
Tendulkar also came down on the International Cricket Council's much talked about Decision Review System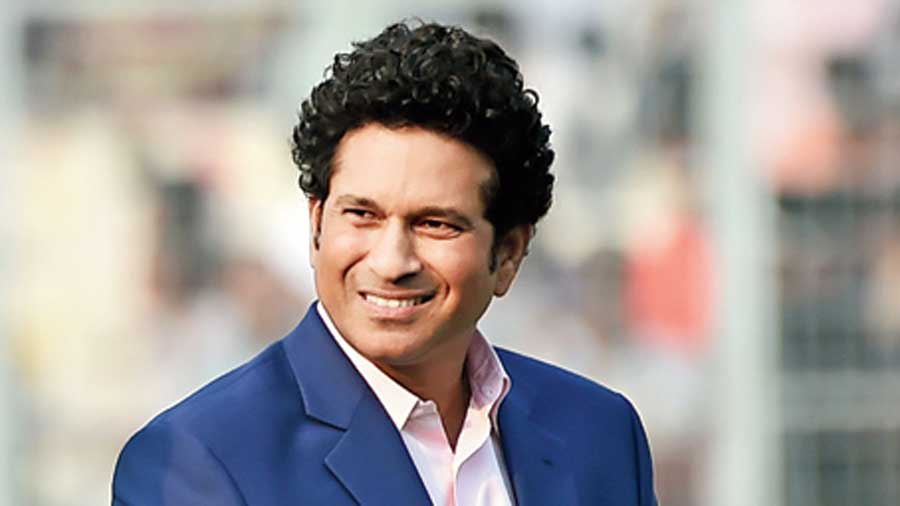 Sachin Tendulkar
File picture
---
Calcutta
|
Published 16.06.21, 03:01 AM
|
---
Sachin Tendulkar doesn't believe the World Test Championship final will have anything to do with individual performances. The batting legend feels whichever team performs better as a unit will prevail.
During a chat with The Telegraph, Tendulkar also came down on the International Cricket Council's much talked about Decision Review System (DRS).
Excerpts:
The Telegraph: How do you see India's chances in the WTC final?
Tendulkar: Good chances... The top two teams are in the final, so it's not going to be easy. One has to work hard but we have the ammunition to deliver.
Will it be a battle between the two teams' bowling?
I understand you need to take 20 wickets to win a Test but you also require to put runs on the board to allow the bowlers to dominate. It's going to be an overall battle in all departments — batting, bowling and fielding. You have to outclass each other in all the areas. It just can't be bowling or batting. Fielding will be equally important. If one can convert the half chances and get those important catches, that can make a huge difference. You can't take any chances with a leading player... The moment he offers a chance, he has to walk back.
Who among the NZ bowlers could trouble the Indians most?
You can't pinpoint any particular bowler. All of them are equally capable... I wouldn't take anyone for granted and would always be on my toes. Like I said, we have to outclass New Zealand in all departments.
Batting has let India down in the past few series in England. Do you think it will be different this time?
We have the firepower and need to be able to execute our plans. We have all the angles covered — aggression, patience, experience and the young guns... We have the right balance.
Do you think winning the WTC will fall in the same bracket as winning a World Cup?
Right now the WTC hasn't hit me so much. It's okay but since it's played over a two-year period it's not that gripping. I know the thinking will change when I see the two captains in their blazers out for the toss. I will love to watch it then. I wouldn't like to compare the T20 World Cup, ODI World Cup and the WTC since all are played at a different pace and different durations... All three have their own importance.
You said it's not that gripping. Can you explain a bit?
When a Test series is on, the excitement is there. But when a World Cup takes place, T20 or ODI, there is no other cricket going on in any other part of the world. The focus is only on that particular tournament. In WTC, there is possibly too long a gap between two series. For example, we played in New Zealand in February 2020 and will be playing the final now in June 2021. So we are playing after 16-17 months. That's a long gap... So all three have their own significance and so let's not compare. Will it be a tussle between Virat Kohli and Kane Williamson's captaincy and how much will that affect the outcome?
It has got nothing to do with individuals... Both have their different styles. Remember, cricket has always been a team sport and not a contest between two individuals. What the team does matters a lot. Coincidentally, when we won in Australia, Virat wasn't there along with a number of first XI players. When New Zealand won the second Test against England the other day, Williamson besides a few others didn't play. It's a clear indication that it's not about individuals and you need the team to contribute. Basically, it will be a lot to do with how the team plays as a unit. I remember in 1998 when Australia came here, the series was billed as Tendulkar vs Warne. And I kept telling everyone that it's not about us, it's India vs Australia. I would want to maintain that here too.
Should India go in with four pacers and one spinner or three pacers and two spinners?
One has to look at the surface and the weather before deciding on this. How much hard the surface is, the amount of grass on it, when they water it... All those things come into play and once you've figured out how it's going to behave you can choose from your options — six batters, three pacers and one spinner or four pacers and one spinner or three pacers and two spinners. Whichever way the team management decides we have got bowlers who can bat well and build partnerships.
Will the use of Dukes ball in the WTC final help India?
The Dukes ball will continue to swing longer given the surface, outfield and texture of the ball. Sometimes there's more bounce in a new ball because of its hardness but once the lacquer comes off a bit, it is easier to maintain shine on one side. Dukes will always have more shine than a Kookaburra because of the different quality of leather. So bowlers should enjoy bowling with Dukes.
Ravi Shastri has suggested best of three finals. Your views?
Both teams have played series to come into the final. They've not played one match. India played a four-match series in Australia and against England too it was a four-match series. You win series to get into the final. So here also it should have been a series and called WTC final series. If you need to have a match as a final then you should have marked say one Test in Australia where the result of the match, the points that you score in that particular game will be taken into consideration. The other Tests will not be taken into consideration for WTC. I'm sure these things will get sorted out.
Would you suggest any change in Test cricket in general to maintain its relevance in today's world?
I would suggest only one change: Do away with the Decision Review System. I am still confused. For example, the lbw rule... It's just not the right approach. Why does the fielding side go to the third umpire? That's because they are convinced the on-field umpire has made a wrong decision. But why are they coming back to the on-field umpire when one team believes he had made a wrong decision? Remember, the fielding or batting side will lose a review if they don't get it right. When it comes to lbw decisions, we need to be very clear that if the ball is hitting even one per cent of the stump it should be given out. It should be either the ball is hitting or not.
Now they have gone from bottom of the bails to top of the bails — more than 50 per cent has to hit. How can they define between 49 and 51 per cent? They are saying machine is not accurate and here you are going down to literally two per cent. So you can get two per cent accuracy but the remaining 49 per cent you can't get, which is ridiculous. I find that really baffling because I feel it's not the right approach. It's too confusing for an outsider. The ICC doesn't seem to be understanding that.