Woman complainant denied copy of probe report
Two women complainants are yet to get edited/unedited copies of the so-called Independent Committee's report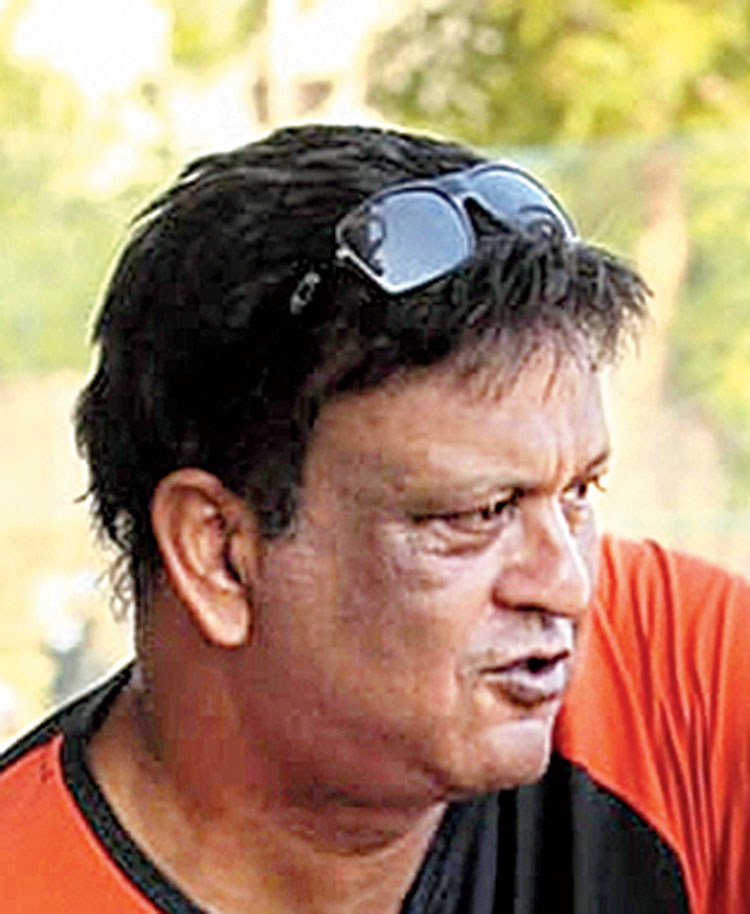 Shishir Hattangadi
A Telegraph picture
---
Calcutta
|
Published 08.05.19, 09:47 PM
|
---
Five-and-a-half months after the completion of an inquiry into allegations of sexual harassment against the Board of Control for Cricket in India (BCCI) CEO Rahul Johri, the two women complainants are yet to get edited/unedited copies of the so-called Independent Committee's report.
Both women reside overseas and deposed before Justice (Retd) Rakesh Sharma, Barkha Singh and Veena Gowda on Skype. One stays in Southeast Asia, while the other is understood to reside in North America.
While Justice Sharma and Ms Singh found nothing wrong in Johri's conduct, Ms Gowda differed and made scathing recommendations.
Ms Gowda's recommendations included Johri undergoing "some form of gender sensitivity counselling/training."
Having undergone "some form of gender sensitivity counselling/training," Johri, the BCCI's first-ever CEO, has set a distinctly dubious record.
Till late on Wednesday, only limited "Extracts from the findings/recommendations" of the Independent Committee had been put up on the BCCI's website.
So selective that Ms Gowda's first recommendation, listed 'A', has been blacked out!
According to well-placed sources of The Telegraph, one of the two women sent "two emails" to the Supreme Court-appointed Committee of Administrators (CoA), seeking an "unedited" copy of the report, but she got no response.
It's not known if the other woman too has formally sought a copy. However, nothing has been sent to her as well.
The emails, apparently sent in the latter half of January, were addressed to CoA chairman Vinod Rai and Diana Edulji. Subsequently, of course, Lt Gen. (Retd) Ravi Thodge has become the third Administrator.
Perhaps disillusioned, the woman in question hasn't sent another reminder to the CoA. But why did she have to write at all?
Was justice actually done?
Given the unambiguous stand taken by Ms Edulji — she wanted Johri sacked or compelled to resign — it's inconceivable she would have suggested that the complainant be denied her right. Keeping the "unedited" report under wraps must then be Rai's handiwork.
Rai, in any case, is universally seen as Johri's No.1 saviour. A largely predictable script has been playing out.
Justice Sharma and Ms Singh were hand-picked by Rai, while Ms Gowda came as a replacement for PC Sharma, who had to recuse himself owing to the dreaded conflict of interest.
Had Ms Edulji's views not been repeatedly brushed aside by Rai, especially on Johri, the BCCI would have had a new CEO by the start of the year.
Not only has the edited/unedited report of the Independent Committee not been made available to the women, one of them (if not both) didn't even get the "corrected copy" of her deposition. Despite "two" emails specifically seeking the same.
Those emails had been addressed to Justice Sharma, Ms Singh and Ms Gowda.
Shishir Hattangadi, a former captain of Mumbai and a close family friend of one of the two women, said: "There's nothing personal in the matter as I don't even happen to know the gentleman (Johri) against whom the inquiry was conducted...
"My narration at the deposition was based on what I'd heard from my friend, who'd asked me to connect her to the powers that be. I'd deposed before the Independent Committee to corroborate her version of the narrative...
"The findings, clearly, are contradictory...
"In my friend's case, there's a dichotomy in the opinion of the three learned people. A 2-1 verdict on morality is not a clean chit...
"If everything was crystal clear, why has my friend, a complainant, not got the unedited version of the report despite reminders? Is it not an individual's right to get a document whose findings are based on her deposition? She has a right to study it, accept it or contest it...
"In a real world, that surely isn't asking for much." Somebody needs to tell Rai exactly that.
It's interesting that a former employee of the Supreme Court, who levelled allegations of sexual harassment against CJI Ranjan Gogoi, went public with her grievance on not getting a copy of the In-House Committee's report on the matter.
The In-House Committee found "no substance" in the woman's allegations.
As for the woman, she told the world: "I have a right to the report."