Will never apologise for who I am, says Marcus Rashford
In response to racist slurs after the Euro 2020 final, the Manchester United forward poured his heart out on social media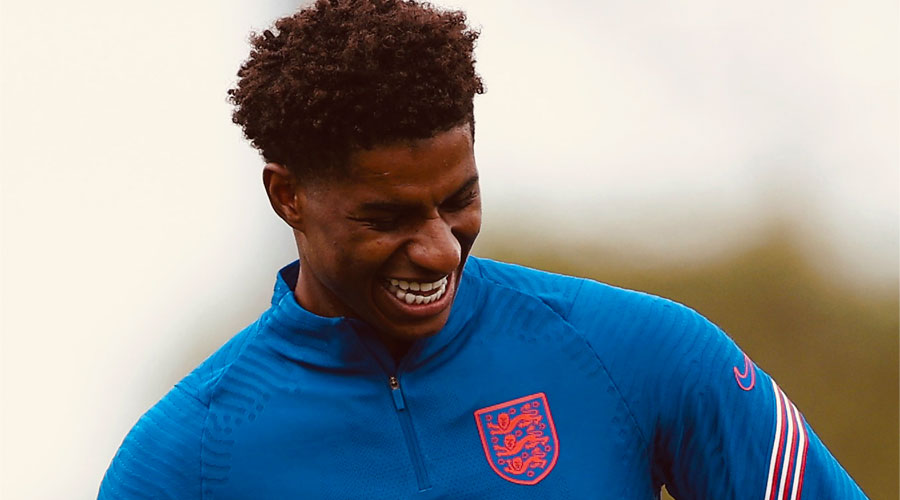 Marcus Rashford/
File Photo.
---
Published 13.07.21, 12:32 PM
|
---
After facing a volley of racist slurs after the Euro 2020 final, England international Marcus Rashford has taken to social media to pour his heart out. The Manchester United forward was among the three England players subjected to racist abuse on social media after the summit clash, which the Three Lions lost on penalties. The other two players are 21-year-old Jadon Sancho and 19-year-old Bukayo Saka.
In what is his first reaction after the series of unfortunate events, Rashford said, "I've grown into a sport where I expect to read things written about myself. Whether it be the colour of my skin, where I grew up, or, most recently, how I decide to spend my time off the pitch. I can take critique of my performance all day long, my penalty was not good enough, it should have gone in, but I will never apologise for who I am and where I came from."
Explaining how time has passed since missing a decisive penalty, Rashford said, "A penalty was all I'd been asked to contribute for the team. I can score penalties in my sleep so why not that one? It's been playing in my head over and over since I struck the ball and there's probably not a word to quite describe how it feels."
July 12, 2021
Apart from the powerful response, Rashford also shared hand-written posts sent to him by fans.
July 12, 2021
The English Football Association said it was appalled by the disgusting behavior, adding that social media companies should take action to make their platforms free from this "abhorrent" abuse. "We will do all we can to support the players affected while urging the toughest punishments possible for anyone responsible," the FA said.
"We will continue to do everything we can to stamp discrimination out of the game, but we implore government to act quickly and bring in the appropriate legislation so this abuse has real life consequences." All three players targeted are part of a young England squad that has been widely praised for its diversity and social conscience.