When Virat Kohli cried tears of rejection
Kohli admitted with a chuckle that he is basically an impatient person who is learning about patience from wife Anushka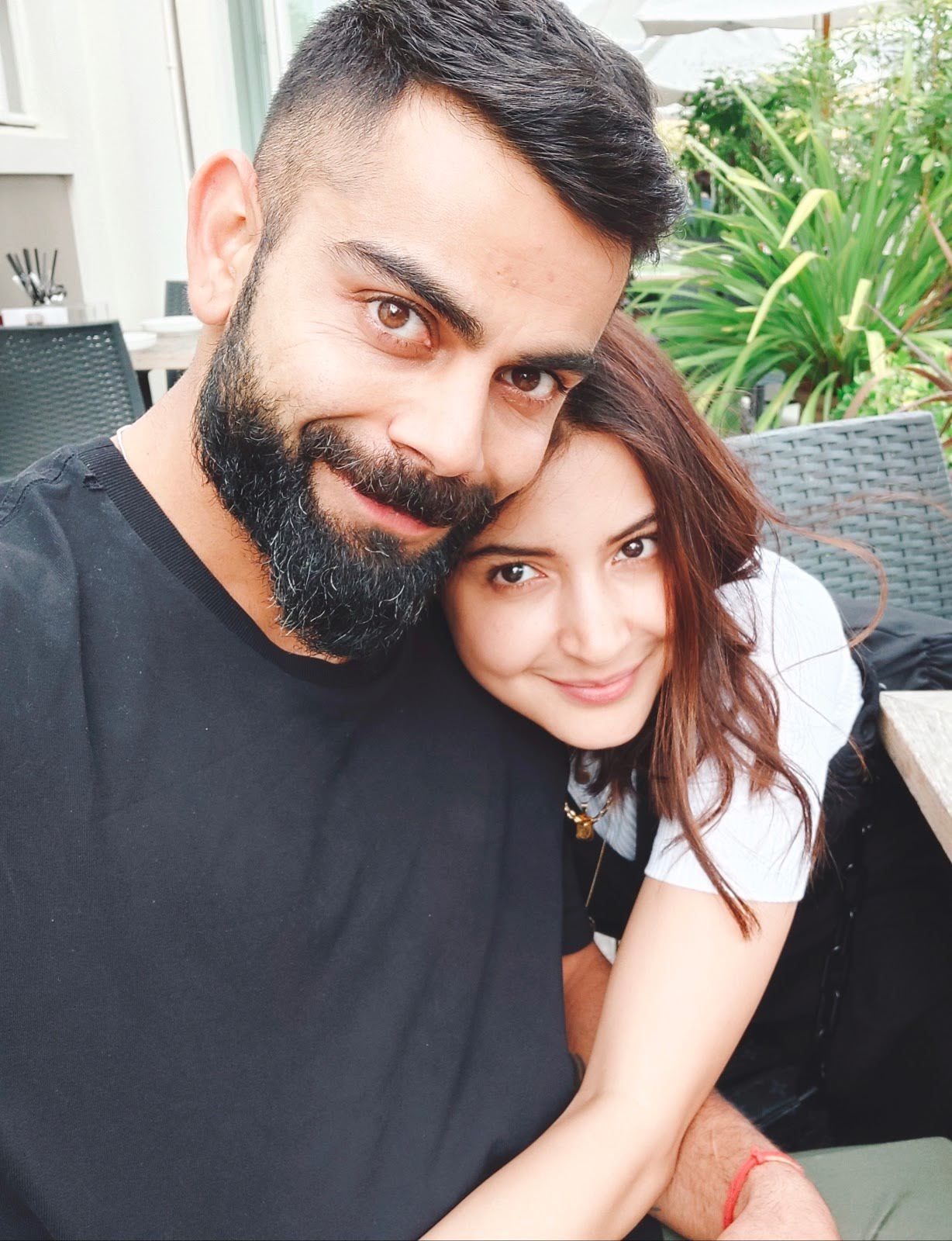 Indian skipper Virat Kohli with wife Anushka Sharma
(Picture: Twitter/@imVkohli)
---
Calcutta
|
Published 21.04.20, 08:59 PM
|
---
Amid all the success that Virat Kohli swims in these days, the India captain hasn't forgotten one of his very first failures in life as a cricketer.
Kohli and wife Anushka attended a 'live class' on unacademy.com on Tuesday, where they spoke on nurturing dreams, importance of hard work and relevance of success.
Asked about ways to deal with failures, Kohli said: "If I have to talk of one incident from my life, it would be about the first time I was rejected in the state selections. It was late at night, I remember I just cried till three in the morning. I just could not believe it…
Because I scored well, everything was going perfectly for me at that time and then I was rejected.
"I kept asking my coach for two hours, 'why did it happen'… I couldn't make sense of it. So yes, you don't feel good, you feel dejected and sad for a bit. But then again, when there is passion, there is commitment to get back, that motivation comes back to you. Because that's the thing you love doing most."
The 31-year-old explained how important it is to question oneself not only during failures, but also in success.
"Why do we ask the question 'why me?' only when we don't do well, when we fail? Why can't we ask the same question when we succeed, because there is no guarantee of success. So if you have had any amount of success, you should be grateful for that. You can't keep pointing out the negatives all the time, because I think that shifts your focus to something that is not important.
"It is important to learn from the negatives, but you also have to move forward in a way that you appreciate that those times came your way to make you a better person, a better professional in your chosen field. I have started to look at things in this particular manner now, which I was not being able to do before. If you can do it in your life early, it will help you deal with situations with a lot more composure."
Kohli, who personifies aggression on the field, admitted with a chuckle that he is basically an impatient person who is learning about patience from wife Anushka.
"To be honest, the patience bit I've learnt after I met Anushka. I was a very impatient person before. It's about the learnings from one another that we have had… Looking at her personality, her composure in different situations, it has really inspired me to fight it out. Even when things are tough, you have to swallow your ego and keep fighting. Eventually, you will find a way out. That's what I've seen her do and I've learnt from that. I apply that now whenever I face a situation when things are totally against me," he said.
Kohli believes that self-belief comes with hard work.
"When you love something so much, and are willing to give everything you have for it, the belief comes by itself. Honest hard work will always give you a lot of belief in your journey, despite the ups and downs. So keep persevering, there is no magic wand, no cheat code to success… It's only hard work."
But the "bottom line", said Kohli, is "to live life in a fearless manner".
He surely plays his cricket like that.