Anand predicts fast 'endgame'
World title not on former champion's mind anymore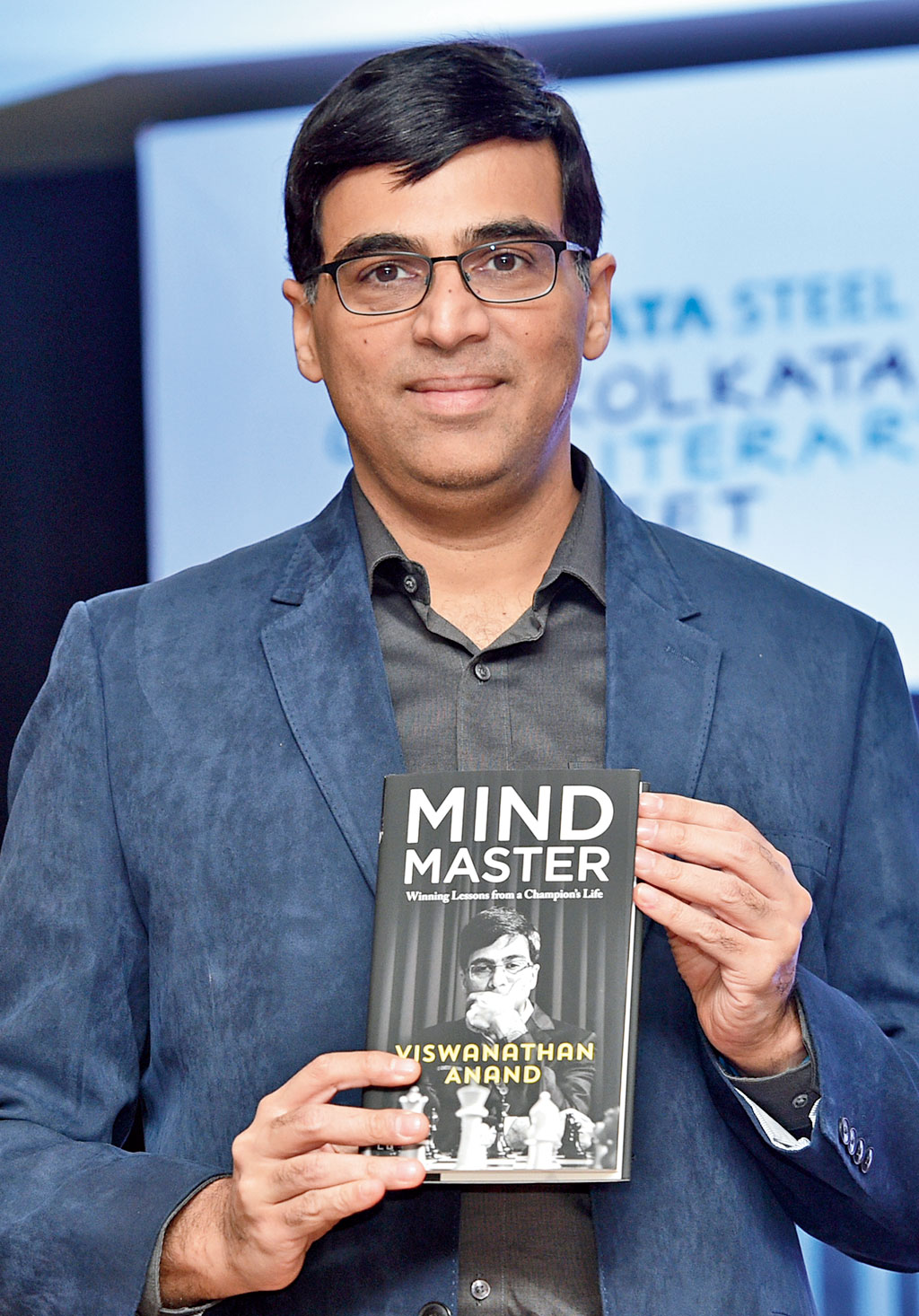 ---
|
Calcutta
|
Published 07.02.20, 09:32 PM
---
Viswanathan Anand has not set any retirement deadline. But by his own admission, the desire to leave could come unexpectedly fast.
"Retirement is always there in the background. Which is why I do not think too much about the World Championship. And the desire to leave the game could come unexpectedly fast. I imagine that's how it was for Vladimir Kramnik (who retired January last year). It came very fast for him. Suddenly, he thought he did not want to do it anymore. Yes, probably it can happen to me also but frankly I have not set any deadline. As of now though I would continue playing chess," Anand said during a one-on-one with The Telegraph on Friday.
Anand was in town for the launch of his new book Mind Master. The event, which took place at the Tollygunge Club, was part of the Tata Steel Kolkata Literary Meet.
One of Anand's contemporaries, tennis legend Leander Paes, announced 2020 would be his last year on the circuit.
"Well, Leander's case is different to mine. He has come with a firm deadline. While in my case, I have no plans to retire as of now," Anand, who turned 50 on December 11, said.
The five-time world champion, however, doesn't think he would have another crack at the title. "It's not realistic to think about World Championships. It's such a tough task to even qualify for the Candidates. It's not that I do not think about having a crack at the world title, but it's difficult. Right now it's pointless to think about that again."
Anand lost the world title to reigning champion Magnus Carlsen in 2013.
"Frankly, the result didn't surprise me. By the time I lost the title, I got used to the fact that I would not be the world champion. When I lost the fifth game, it was more or less decided. Deep down I saw it coming. If you see Carlsen's record, it was clear that it was a fair result in 2013."
Kramnik keeps on praising the new crop of Indian Grandmasters like Rameshbabu Praggnanandhaa, Nihal Sarin and Dommaraju Gukesh and Anand thinks the Russian doesn't exaggerate.
"It's striking that all the young players are under 14 and all are Grandmasters. They are incredibly strong and if you work with them, only then you would realise how talented they are. I do not think Kramnik is exaggerating as such. When you meet these young players in a room and you work with them, it would be difficult not to be impressed. Of course, we would see how they hone their competitive skills but in terms of their abilities you can hardly walk away from a room after a round of chess without being moved by their talent."
India now have 65 Grandmasters.
Asked why sportspersons in India do not speak out, Anand said if a sportsperson feels strongly about something, he should always say so.
"It's not that people should be dragged into saying something. In my own case, I worry that a lot of information I get, it comes from the 'WhatsApp University'. I get a little bit suspicious of my thoughts. I mean, most people say, 'I like to think a lot before saying something'. If you ask me, I do not think inciting people for no reason can get you anywhere."