Viswanathan Anand outplays Magnus Carlsen again
The two grandmasters had entered the contest as co-leaders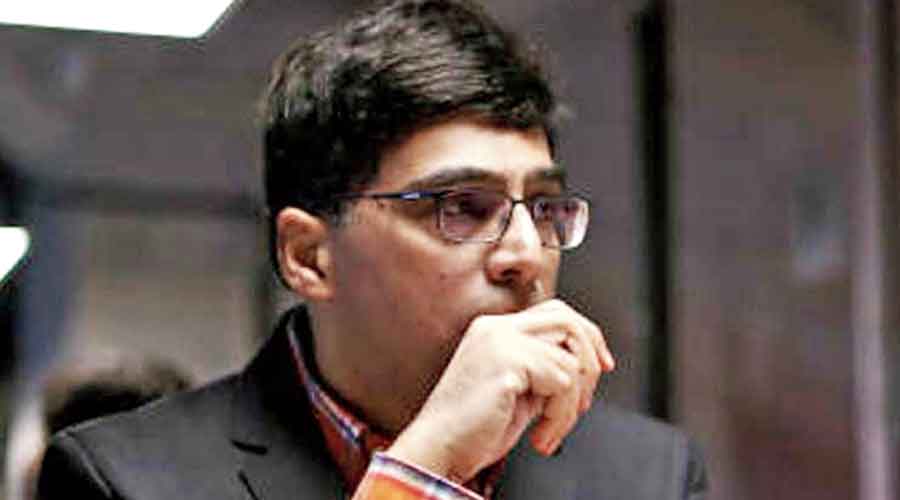 Viswanathan Anand
File Photo
---
Published 07.06.22, 01:42 AM
|
---
Viswanathan Anand upstaged world No.1 Magnus Carlsen in Armageddon at the Norway Chess tournament, but was unhappy that he let go an advantageous position in classical chess.
The two grandmasters had entered the contest as co-leaders, but the win gave Anand the sole lead.
After defeating the Norwegian in the blitz event that preceded the classical section, Anand outplayed him again on Monday in a thrilling Armageddon (sudden death) encounter. At one point though, it seemed that the match would not go into the Armageddon and would be decided in the regulation contest as Anand held a much superior position. But the 52-year-old let Carlsen off the hook as the game ended in a 40-move draw.
"It's a pity, because I really played a good game, I outplayed him. He took some liberties in the opening, some careless moves really, and then I punished him very well with Re2, all these things I did beautifully," Anand was quoted as saying by chess24.com.
The Indian, however, stunned Carlsen in 50 moves in the Armageddon that followed. Carlsen showed early promise in the match but Anand made excellent use of the three-minute starting advantage for White. Carlsen even tried some impossible moves in the final stages, but this time Anand was more careful.
"I'll take the half point. I already blew it against Wesley So (he lost an Armageddon where he was completely winning), so it would have been a pity to do it again," a relieved Anand said.
With 10 points, Anand led the field with four more rounds to go. Carlsen was close on his heels with 9.5 points, while So and Shakhriyar Mamedyarov (Azerbaijan) were on 8.5 points each.
Anand had started the classical section with three straight wins before So ended his streak.