This is the best Indian team ever… Fitter & have variety: Clive Lloyd
The 76-year-old Guyanese, who led West Indies in 74 Tests, winning 36 and losing 12, instilled professionalism and determination into the side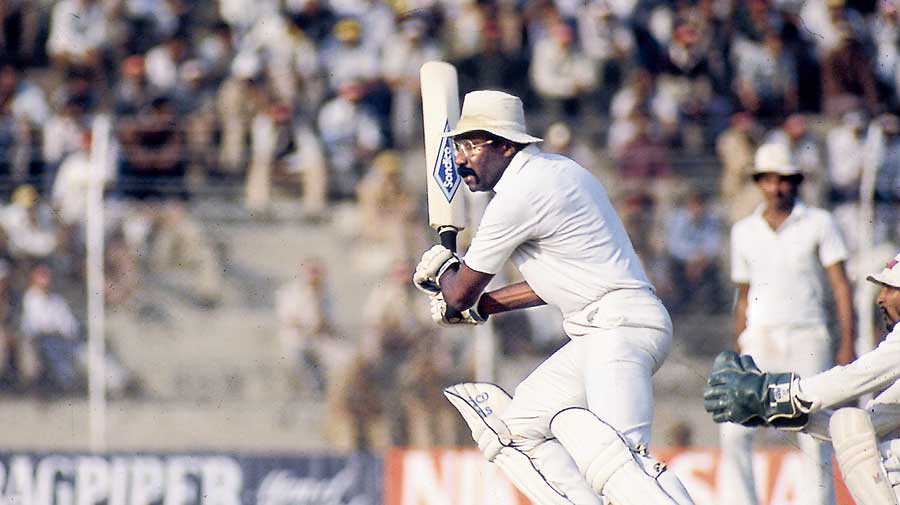 ---
Calcutta
|
Published 24.03.21, 12:38 AM
|
---
Clive Lloyd's astute tactical brain was behind West Indies' dominance in world cricket for nearly two decades. The Guyanese, who led the West Indies in 74 Tests, winning 36 and losing 12, instilled professionalism and determination into the side which included the battery of fiery fast bowlers. He has also served as an ICC Match Referee besides being chairman of the ICC cricket committee.
The 76-year-old Lloyd — who will deliver online the Tiger Pataudi Memorial Lecture, a joint initiative by The Telegraph and The Bengal Club powered by Chemte in association with The Oberoi Grand Kolkata, on Wednesday — spoke to The Telegraph on his career and beyond. Excerpts…
⦿ The Telegraph: You took over as captain during the 1974-75 series in India and won 3-2. The next one in Pakistan ended 0-0 but West Indies lost 1-5 in Australia. Thereafter, how did you mould the side into such a successful unit?
Clive Lloyd: When I took charge most of the guys were quite young and had never played Test cricket. It was a matter of working with them and trying to get them to be professionals. Being captain of the West Indies is not as easy as any other country. We have 14 different nations with different backgrounds and cultures. And that's what I tried to do... bring them together under one umbrella.
⦿ Once that clicked, did winning come as a natural process?
The point is, winning, like losing, is contagious. Thankfully we started to win. We played against India and that was a very exciting series. We won it 3-2 and then the first World Cup. Then we went to Australia and got a bit of a hiccup but people must realise that we could have been 2-0 up because in the first Test in Brisbane the groundsman had prepared the pitch by filling in the cracks and they could have lost the game. But I decided we wouldn't complain and we continued to play. So we could have started off quite well. The umpiring too was a bit dicey... After all the series gave us a chance to realise the other side of life. Like in boxing when you get knocked down, you also get up and be ready to strike back.
⦿ What does it take for a captain to succeed?
Firstly he needs to know the rudiments of the game... he has to be someone the players can trust... he too has got to perform because you have got to lead by example. Also, playing the game according to the rules is important. I don't think we have ever transgressed the laws. So it was important to do all these things. It might have been difficult but quite attractive.
⦿ Any captain you were impressed with...
Oh yes... The Chappells were very good. I was very impressed by Tiger Pataudi on my very first tour. David Gower was a thinker, Imran Khan was intelligent. I didn't play against Sri Lanka or South Africa but someone like Graeme Smith did pretty well for quite a while.
⦿ Your battery of fast bowlers also played a key role in the subsequent successes...
We didn't have just fast bowlers, we had spinners too. We started out with Lance Gibbs and Arthur Barrett, who played in all Test matches in India. We had Roger Harper later on. We also had a lot of other spinners playing in between. They didn't just play one Test match.
⦿ Was there any fast bowler you'd bet your life on?
The point is it's not just about one fast bowler. I had Malcolm Marshall and Andy Roberts... Michael Holding was someone you could trust... Joel Garner... We had a host of them. That's what is great about a good team. 
⦿ But didn't you rely heavily on someone like Marshall who played with a broken arm in 1984 at Leeds and got a match-winning 7/53 in the second innings?
We sat down the day before and it started off as a joke... I asked him 'Can you play'?' He shot back 'Skip do you want me to play?' I said 'Do you think you can play?' He agreed. That shows you how wonderful the commitment and team spirit was. Anybody else would have gone home since he had a plaster in his left hand. But this guy was different. That is what playing for the West Indies meant. Malcolm wore his heart on his sleeve and was a master tactician.
⦿ How would you place the West Indies pace attack vis-à-vis the Dennis Lillee-Jeff Thomson combination?
Thomson was quick and devastating but Lillee would bowl longer and would succeed even when the pitch wasn't helping. He used his brain very well... He was the Andy Roberts of Australia and a tremendous cricketer.
⦿ Does the current crop of Indian fast bowlers come as a surprise?
India have a better crop of fast bowlers than they had earlier and that's because of the MRF Centre in Chennai. They have developed the culture of bringing in fast bowlers there and it's been a success. Indian cricketers are much fitter now than they were before. It shows in their movements on the field.
⦿ How would you rate Jasprit Bumrah?
Oh yes... He's thinking all the time and can surprise you any time. He can bowl the vicious bouncer, he can get the ball to swing around, he bowls the slower one... That is why India are where they are at the moment. He can provide breakthroughs at a time when the side is struggling.
⦿ Do you agree with MCC's decision to examine whether regulations governing bouncers should be updated?
You can bowl only two... What else can they do? People are still scoring a lot more runs... I don't think you can tamper too much with the rules. I don't think it's harming the game. It's only when it's harming the game that you should go into those sort of things.
⦿ With concussion substitutions allowed, there's a plan to limit the number of bouncers at the junior level…
There again I think if the umpires feel there's something like intimidation, then they can step in. They run the game.
⦿ Who would you consider as the best batsman against fast bowling?
It's very difficult to say in the sense that we didn't have guys like Tom Graveney playing against us. Of course, the Gavaskars did very well. The Chappells at different times... There were some great players before as well. Colin 
Cowdrey, Ted Dexter, Bob Simpson, Bill Lawry they were greats. From India there was also Gundappa Viswanath... Dilip Sardesai was an excellent cricketer though I don't hear a lot of talk about him. He was someone I've always admired.
⦿ Can Virat Kohli be considered as a great?
He's a tremendous cricketer. I forgot to mention people like Kane Williamson. I admire him quite a lot. There's also Geoffrey Boycott whom I didn't mention. You'd pay money to go and watch them. Don't forget people like Rohit Sharma, Sachin Tendulkar, VVS Laxman... All tremendous batsmen. For quite a number of years, Rahul Dravid was your best batsman. I am now admiring young Rishabh Pant.
⦿ Can a Viv be compared to anyone of the current lot?
No... different times, different situations but Viv Richards could make runs any day, any time. He was like Garfield Sobers... Sunil Gavaskar or the Chappells. A great player is a great player... Doesn't matter what time he's playing. If you bring Boycott now, he will make runs in Test cricket because he's that type of a player. One-day players are slightly different. Take the example of Chris Gayle, he is exciting and you get your money's worth.
⦿ Would you consider this India side as the best ever?
They are a much better side because they have variety, the players are fitter and more professional... Yeah I would think so... Don't forget they came from behind most times in Australia and that was excellent. Judging by their performances from that series you can say that this is the best Indian team ever.
⦿ You played with by far the heaviest bat then. Has the modern cricket bat brought more power into shots?
I don't read much into it. It doesn't matter since it involves the same risk. It might just have little bit more wood in it... It's good for all. It's not that one side is using it and the other is not. It's up to you if you can handle a bat which has a bit more wood and is not too heavy... I don't see anything wrong with it.
⦿ There's a conception that if a Richards or a Lloyd batted with such bats they would have finished with more runs...
It's not just about the bat, it also involves the user (laughs)... It's up to the batsman... It's the skill of using your bat. Is it light enough or if it's too heavy you might not be able to play the shots you'd love to. So it depends on the individual. It's just got a bit more wood in it. It's not wider or longer. As I said, if it's good for one, it's good for all.
⦿ Your take on the World Test Championship…
I would like to see four teams ending up playing for the title instead of just two. The top four can play against each other with the toppers contesting the final.
⦿ Do you support the concept of Day-Night Tests?
I am just worried about the dew. You are starting with a dry ball, and then if there's dew, the spinners wouldn't be able to come into play with the pink ball. It seems there's dew in some places fairly early while there is no dew at all in certain countries. You need to work these things out. In Test matches both teams have to encounter the same situation... That is the only problem I have with it... On the positive side in D-N games you at least don't have to take a half-day off.
⦿ Last year Holding shook the world with a moving speech during the Black Lives Matter movement. Do you sympathise with him?
This has been happening since long. It's only now that we hope that people take notice and do something about it... That the colour of your skin doesn't matter. It's your ability that counts... The point is that we can be taking a knee for years if nothing changes. We need change and that is what it is all about.
⦿ Does the 1983 World Cup final loss still hurt?
No, not at all. I thought we gave India a chance to show that they can do well in one-day cricket and look how it has come through. We were disappointed but we won two World Cups and played in three consecutive finals. It matters who plays better on the day and that was it.
⦿ Is the current West Indies team capable of bringing back its past glory?
I hope so. They did well in Bangladesh. They chased down big targets and played as a team. At least now you have a nice pool of players to choose from and this Bangladesh tour could serve as a springboard. When they start winning more Tests against much more fancied teams then we can say that they have turned the corner.
Watch this event live on bit.ly/3vUKU2T
Time: 6.45 PM (IST)