Things very bleak, says HS Prannoy
'Better to enjoy this time and keep up the fitness, work out, it will take away all the fatigue'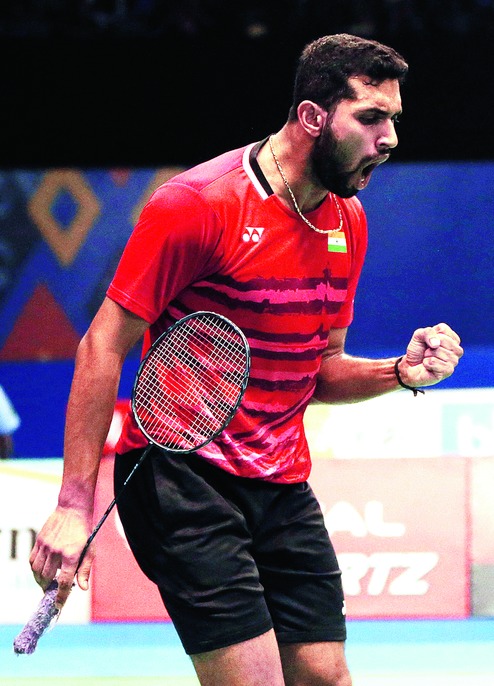 ---
New Delhi
|
Published 02.04.20, 10:40 PM
|
---
The emotional and financial impact of the Covid-19 pandemic is weighing on Indian shuttler HS Prannoy's mind and he believes that the already "bleak" scenario would only get worse if things don't take a turn for the better in one-and-a-half month's time.
The coronavirus outbreak, which has killed over 40,000 globally, has put countries in lockdown and halted sports, including badminton. It has also triggered financial and mental woes across the world.
"It is not a great time for any of the companies, they are not earning with this lockdown and everything depends on sponsors, so yeah, it will have an impact on the sport," Prannoy, a Commonwealth Games gold medallist, said. "The sponsors must have invested in other sports as well. So I think things are very bleak for badminton and sports overall.
"There might be so many who would be anxious to go out there and play, probably 80 per cent of them, and it is not only about sportspersons, each and every individual might have mental issues... but we don't have a choice right now," Prannoy said.
"Better to enjoy this time and keep up the fitness, work out, it will take away all the fatigue."