Will Lionel Messi be able to keep his promise?
In his first address to the Cules as the captain of FC Barcelona, Lionel Messi promised that he and his team would do everything they can to bring back the Champions League trophy to the hallowed portals of the Camp Nou. Barcelona have not been the kings of Europe since 2015 when they outclassed Juventus in Berlin. Meanwhile, their arch-rivals, Real Madrid, have gone on to win three of the past four editions, which has only served to fuel Barca's fire for glory. While Ernesto Valverde's troops can boast of the superlative talents of Luis Suarez, Philippe Coutinho, and Ousmane Dembele, their title challenge will once again rest on the shoulders of their talismanic captain, who kick-started the road to fulfilling his promise by netting a mesmerising hat-trick against PSV Eindhoven on the opening day.
Who will be this season's giant killers?
Owing to UEFA's system of coefficients, which forms the basis of the allocation of slots for the group stages, the not-so-established teams seldom get a chance to make a proper mark in the competition. In spite of the odds being stacked against them, the likes of Deportivo La Coruna and Apoel Nicosia have trumped more illustrious adversaries in years gone by, therein proving that anything is possible in the Champions League. Given how the groups are stacked this season, expect CSKA Moscow and Shakhtar Donetsk, the reigning Russian and Ukrainian champions respectively, to play their part in upsetting the apple cart of Europe's elite.
Will Neymar help PSG exorcise the tag of chokers?
PSG sensation Kylian Mbappe may have been the breakthrough star at this summer's World Cup, but Neymar is still the undisputed leader of a PSG outfit that has splashed the cash in recent years in an attempt to earn its rightful place at Europe's finest table. In spite of being virtually unassailable in Ligue 1, PSG have fallen short on the big occasions in Europe, capitulating to the likes of Barca and Real in recent seasons. All that could change soon if their Brazilian superstar is in fine fettle. After his Champions League campaign petered out last time around, Neymar will be yearning to re-enter the Ballon d'Or fray, and there is no better way to do so than by proving that he and his team can rise to the occasion when it matters most.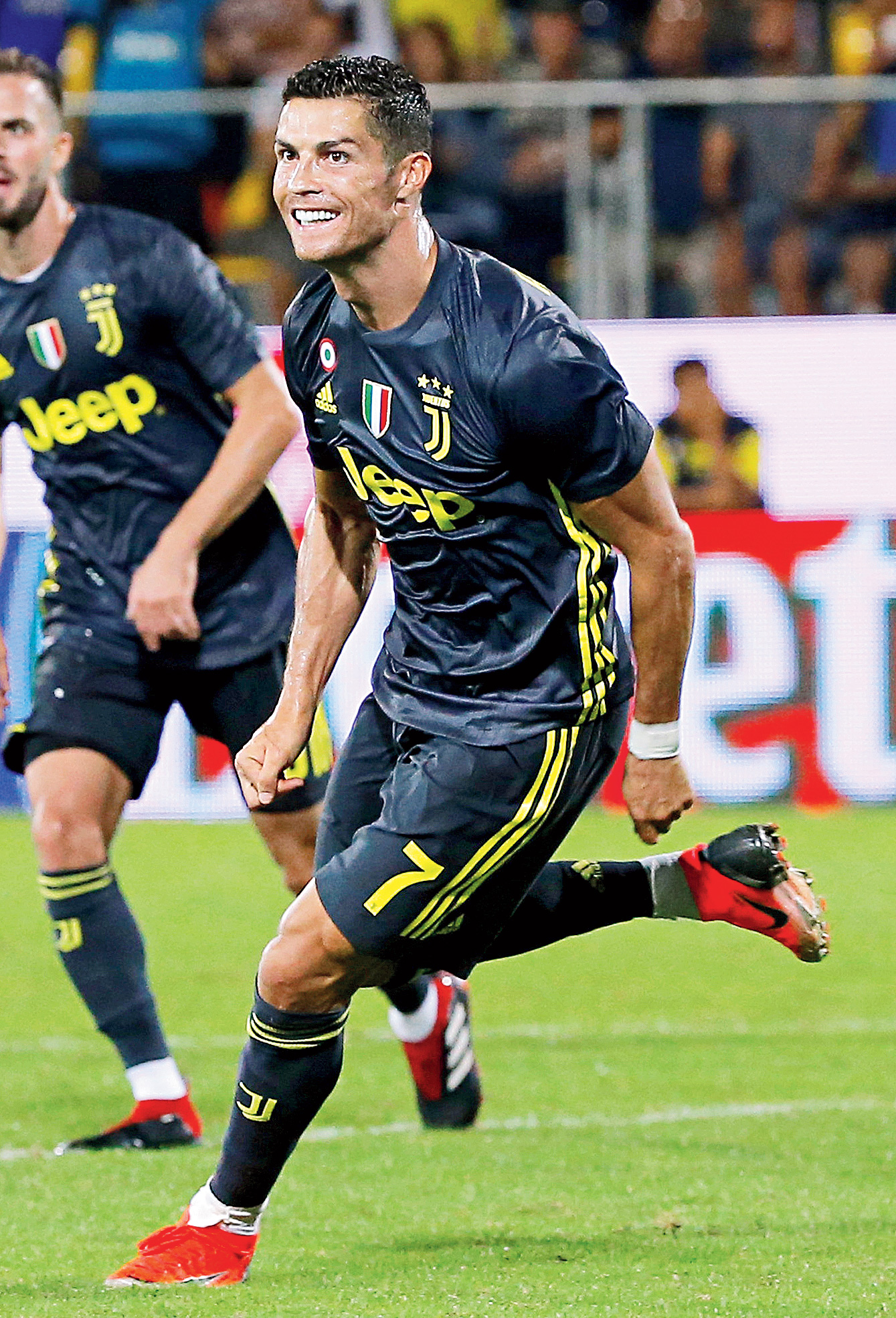 Ronaldo Agencies
Can Pep Guardiola attain perfection, again?
Under the stewardship of the quintessential perfectionist that is Guardiola, Manchester City swept all before them in the Premier League last season; but their domestic dominance is yet to translate into continental supremacy. Guardiola, for his part, has not won the Champions League since 2011, with the last few seasons bringing repeated heartbreaks with Bayern and Man City. As his quest for the Holy Grail of club football intensifies, Man City must learn to dovetail pragmatism with their manager's purist ways if they are to attain the perfection Guardiola desperately craves for. A chastising defeat to Lyon in the first game has already tainted the CityZen's slate for this season, but they still have enough time to return to their immaculate ways. For now, a Pep talk should certainly help. Neymar Agencies
Can CR7 make it six in a row?
The most decorated player in the history of the Champions League, Cristiano Ronaldo is no longer chasing milestones set by others in Europe's flagship competition. Instead, he is seeking to break the records he created himself. One such record is the moniker of top-scorer for the most consecutive seasons, which currently stands at five (from 2013-14 to 2017-18), and belongs to Ronaldo. He may no longer be a Galactico, but even at Juventus, the goals should come thick and fast for CR7. The 33-year-old, however, did not help his case by firing a blank and getting sent off in the first match of the season against Valencia. When Cristiano does return to UCL action, his main challengers for the Golden Boot should be Bayern's hitman Robert Lewandowski, PSG's goal-machine Edinson Cavani, Manchester City's sharpshooter Sergio Aguero, and of course, a certain Leo Messi.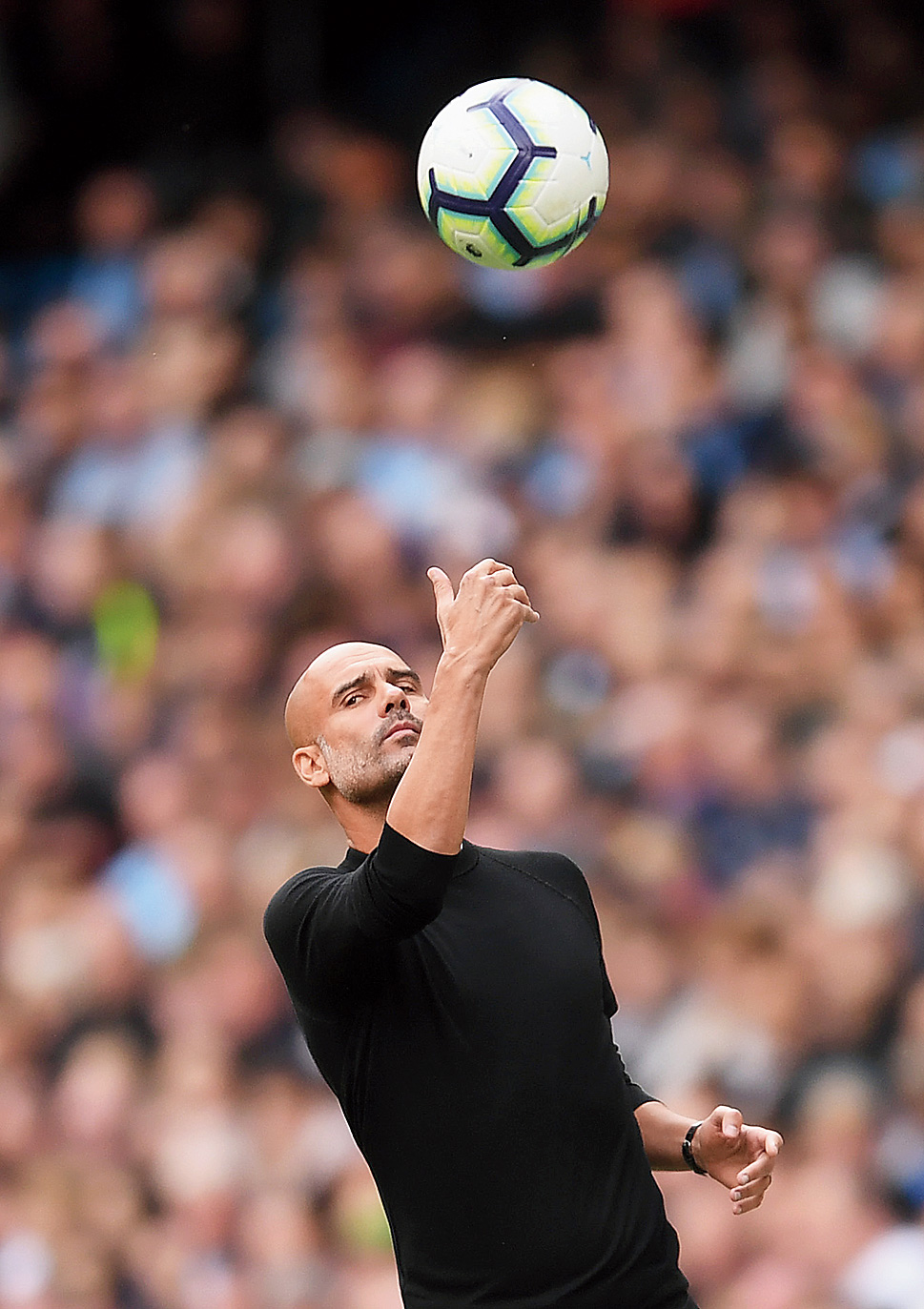 Pep Guardiola Agencies
Which will be this season's defining face-off?
Liverpool battling PSG, Barcelona locking horns with Spurs, Juventus clashing with Manchester United — there is no dearth of headline ties in this season's group stage; but the gravitas of two giants going toe to toe takes on entirely different proportions come the knockout rounds. Last season, we saw Real and PSG go head to head in a showdown of footballing glamour in the last 16, Barca and Chelsea revived their old rivalry in the same round, while Bayern and Real played out a titanic contest in the semi-finals.
This time around, it is anybody's guess as to who will be pitted against whom, but once the latter stages arrive, get set for some epic showdowns. Just to tease the prospect of the potentially mouth-watering contests on offer, imagine Manchester City meeting Barcelona, or PSG squaring off with Juventus, or Liverpool receiving a chance to avenge their defeat from last May by taking on Real Madrid.
Will UEFA regret not using VAR this season?
If the first match day is anything to go by, the answer is a resounding yes. The football world has been clamouring for Video Assistant Refereeing (VAR) in the Champions League, and these demands reached a crescendo when Cristiano Ronaldo was harshly sent off for what seemed to be nothing more than a touch on his opponent's head against Valencia on match day one. Surely, were VAR to be available, the decision could have been instantly reviewed, and the red card rescinded. But the reality is that VAR will not arrive in the Champions League before next season, which means that a spree of controversial calls awaits us as the season unfolds, some of which may make UEFA rue their decision of introducing the latest technology one year too late.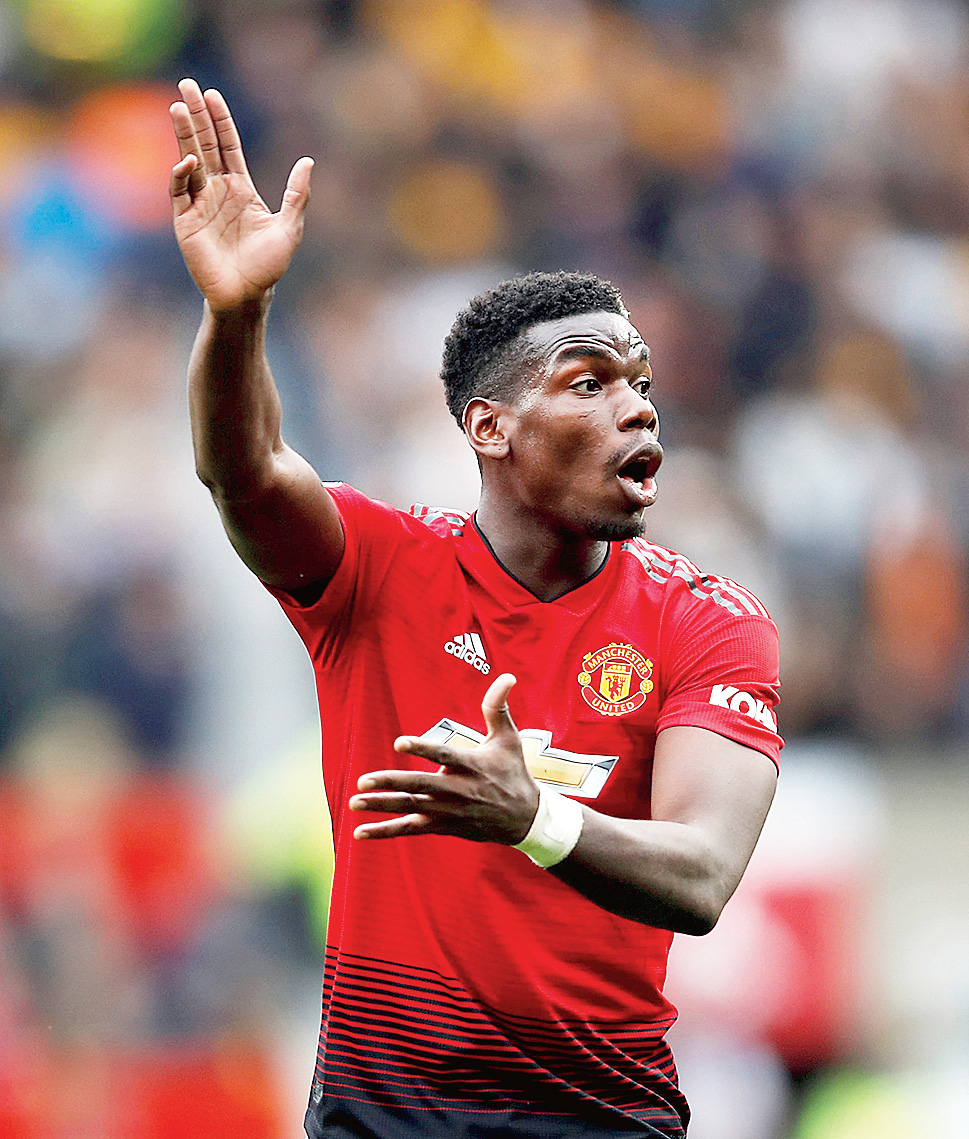 Paul Pogba Agencies
Can Paul Pogba dare Old Trafford to dream once more?
Two goals and an assist capped off a spirited display from Manchester United's stand-in captain Paul Pogba against Swiss opposition Young Boys in this season's curtain-raiser for the Red Devils. Amidst a period of uncertainty at Old Trafford, where indifferent form combined with a lack of footballing philosophy and an erratic Jose Mourinho have made United fans sceptical, Pogba offers the brightest ray of hope for the three-time champions. The present United side is a shadow of the team that reached three Champions League finals in four years between 2008 and 2011, and if the Theatre of Dreams is to revive those magical nights in Europe, the French midfielder will have to pull out all the stops, much like he did by guiding France to glory in Russia.
How far can Atletico go to get back home?
Nine years after the Santiago Bernabeu hosted the Champions League final, the showpiece event returns to the Spanish capital as this season's action culminates at the Wanda Metropolitano in Madrid, home to Diego Simeone's Atletico Madrid. While some believe that Atletico's golden era is over and that they missed their ticket to footballing immortality by succumbing to Real in the 2014 and 2016 finals, their toughness and tenacity make them a team that no one would like to face, especially in the knockouts. No longer one of the favourites for the title, Atleti will look to thrive as the dark horses this time around as they aim to become the first team since Bayern Munich in 2012 to play a home final come June 1, 2019.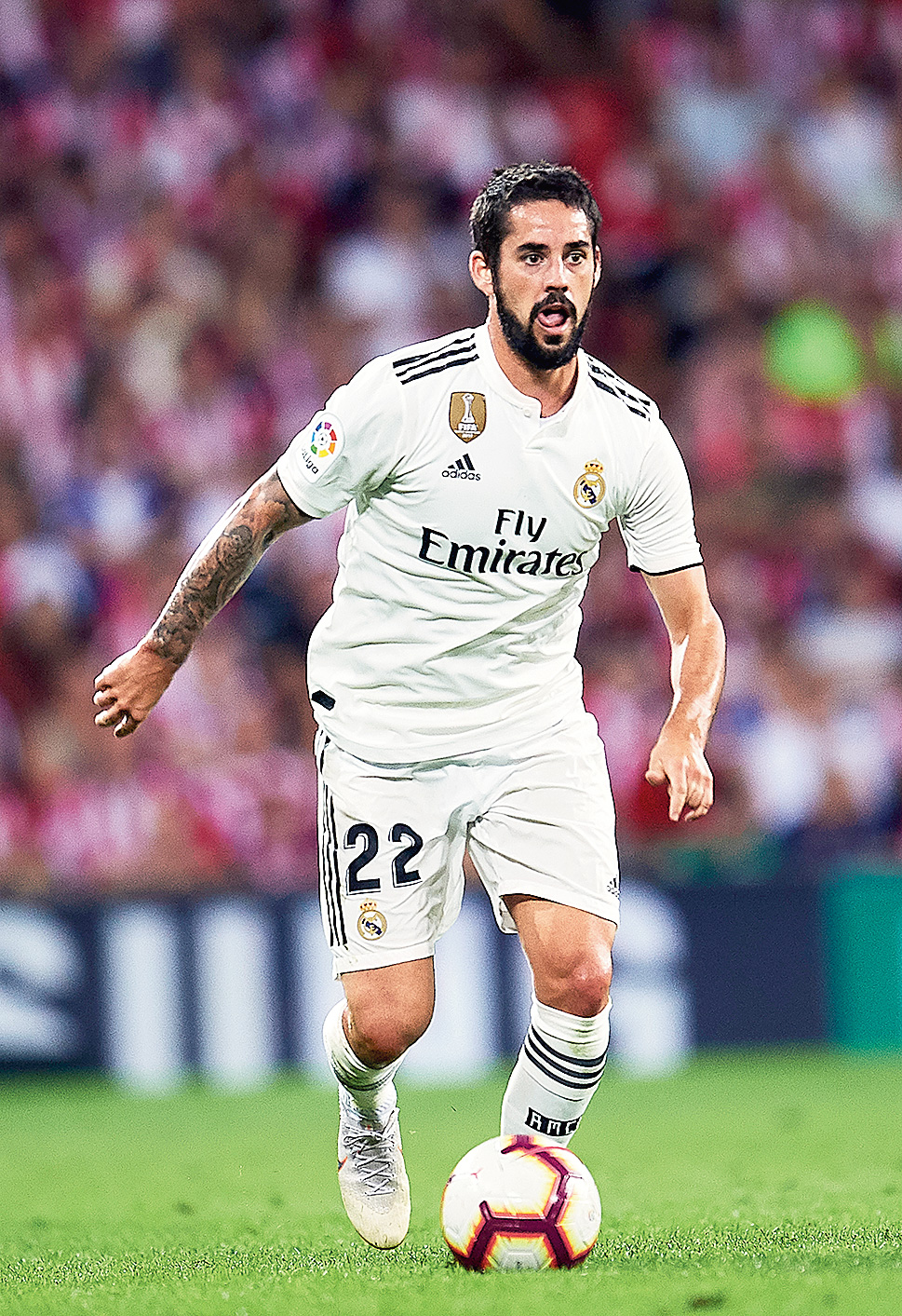 Isco Agencies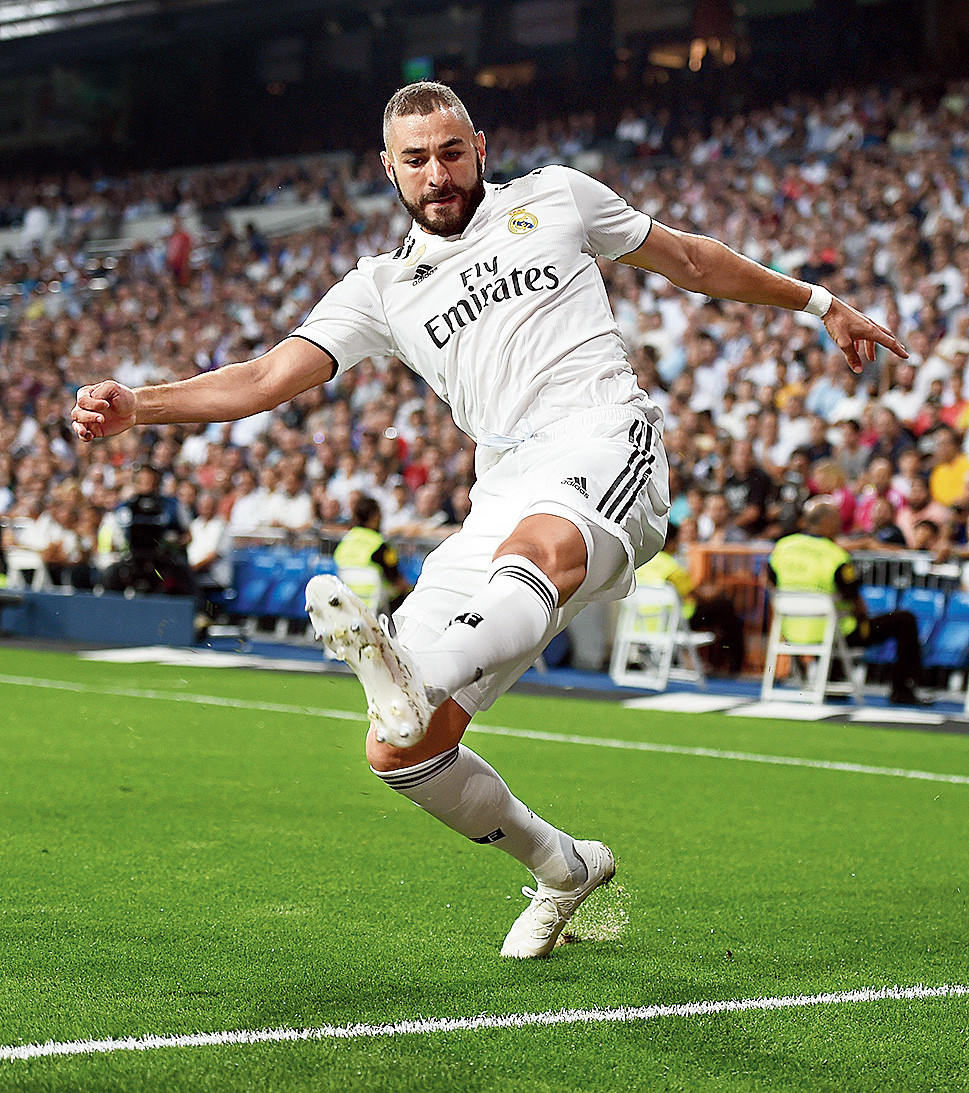 Karim Benzema Agencies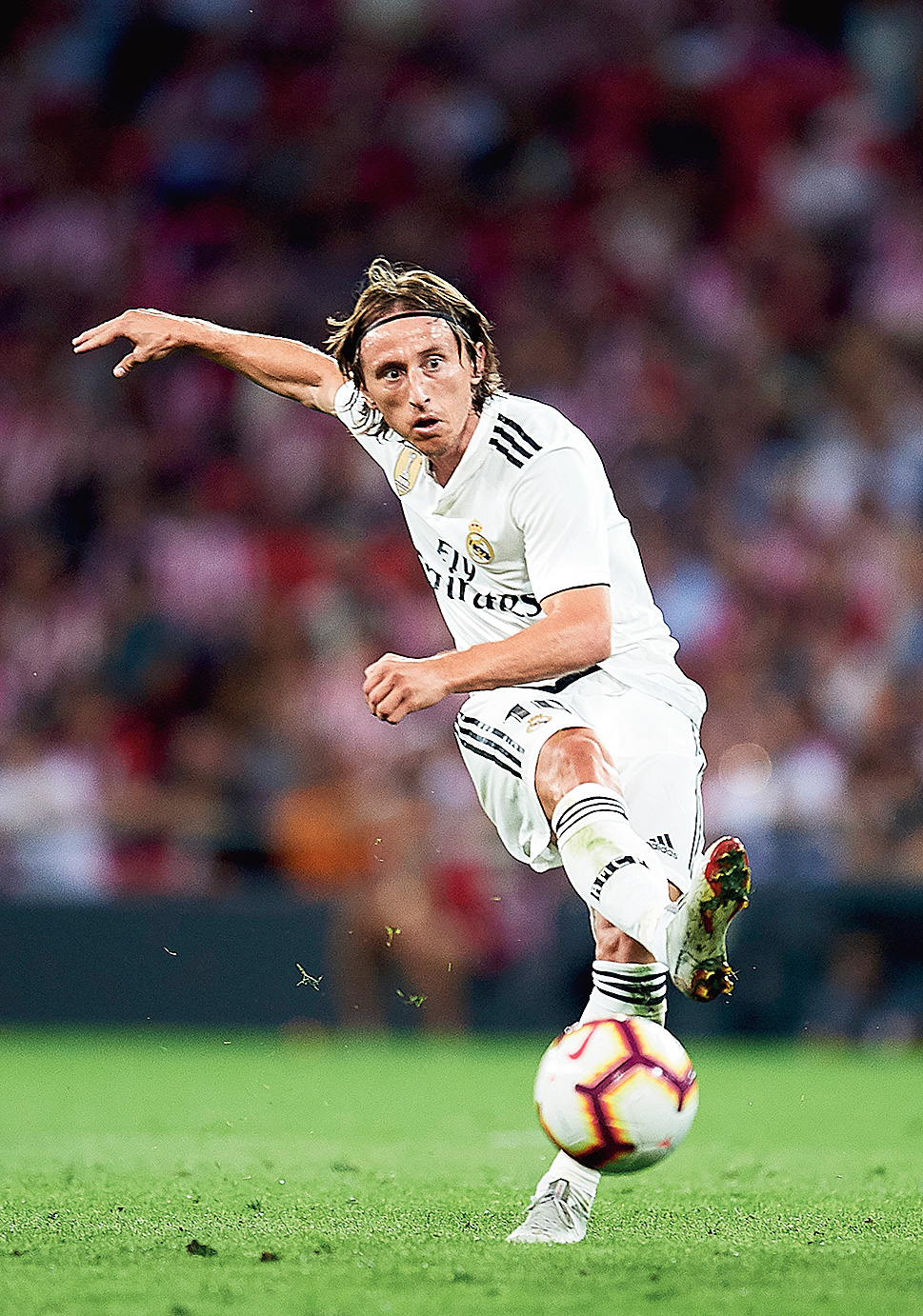 Luka Modric Agencies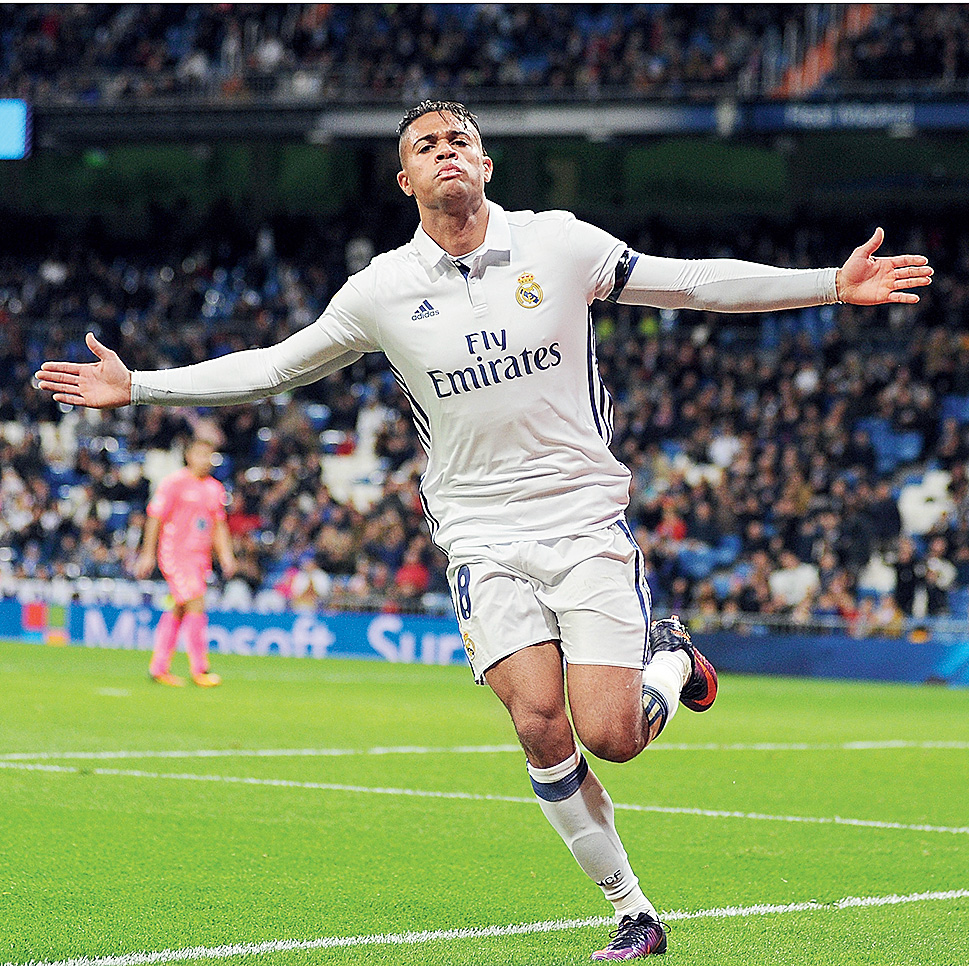 Mariano Diaz Agencies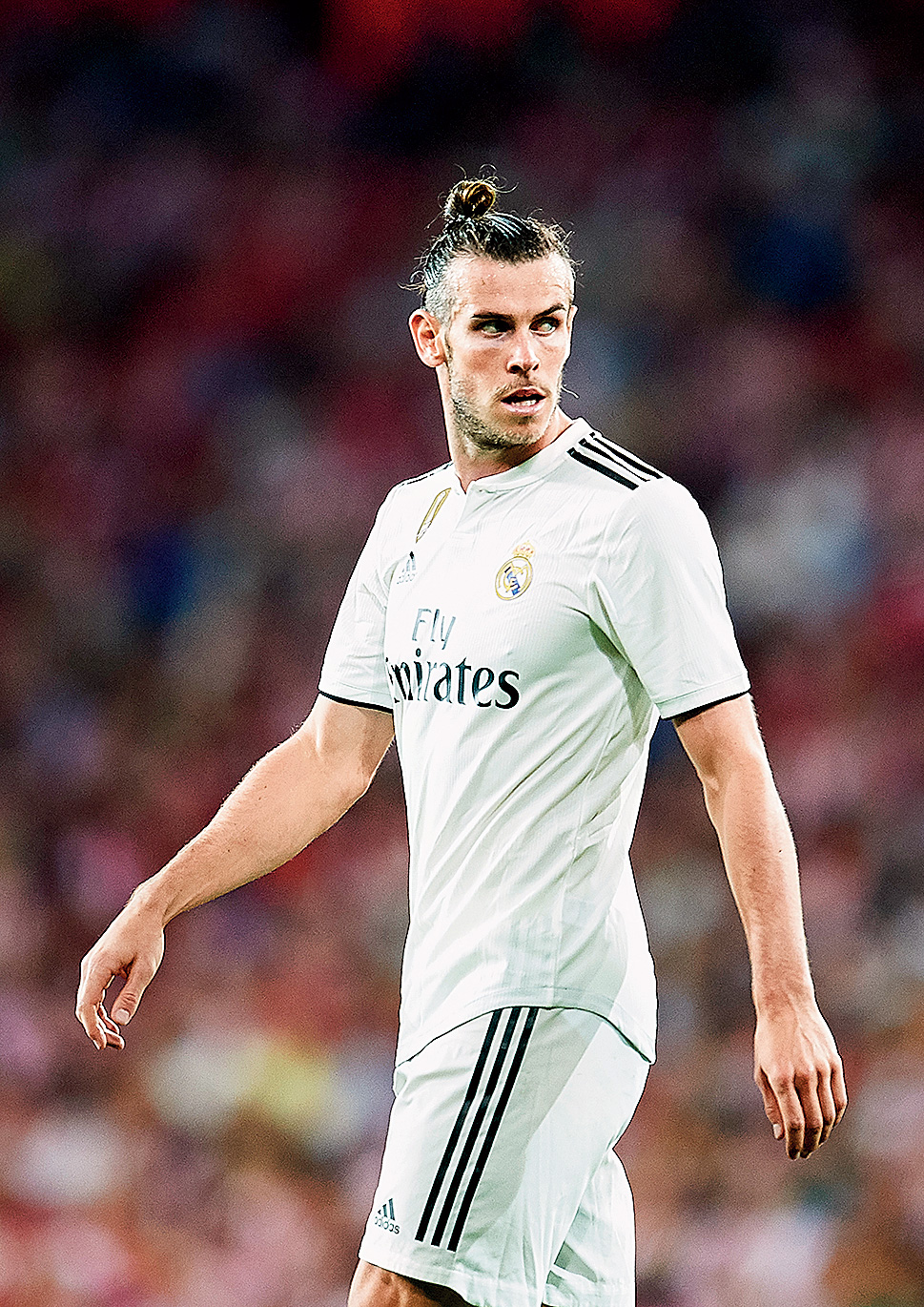 Gareth Bale Agencies
Can Real Madrid remain invincible for one more season?
By claiming the Champions League crown for three successive campaigns, Real Madrid have made history, and this season provides Los Blancos with a chance to add another glorious chapter to their incredible story. They may have lost their inspirational manager Zinedine Zidane and sold their best player Cristiano Ronaldo, but the defending champions are still a force to be reckoned with.
With Isco and Luka Modric pulling the strings in midfield, Gareth Bale bombing down the flanks, and Karim Benzema slotting in the goals, not to forget their new number 7 Mariano Diaz, Real remain primed for another long run in 2018-19. But whether their cloak of invincibility is shredded at the end or they go one step closer to emulating the Real legends of the 1950s (who won five back to back European Cups) will depend on how their new manager Julen Lopetegui is able to balance the abundance of riches he has at his disposal.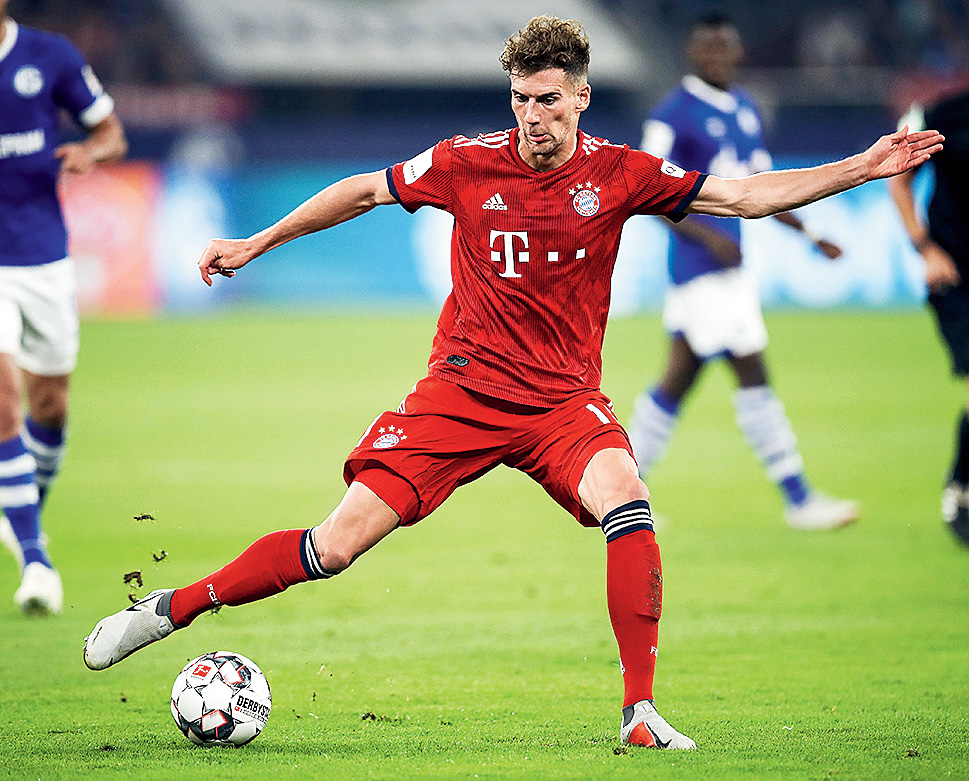 Leon Goretzka Agencies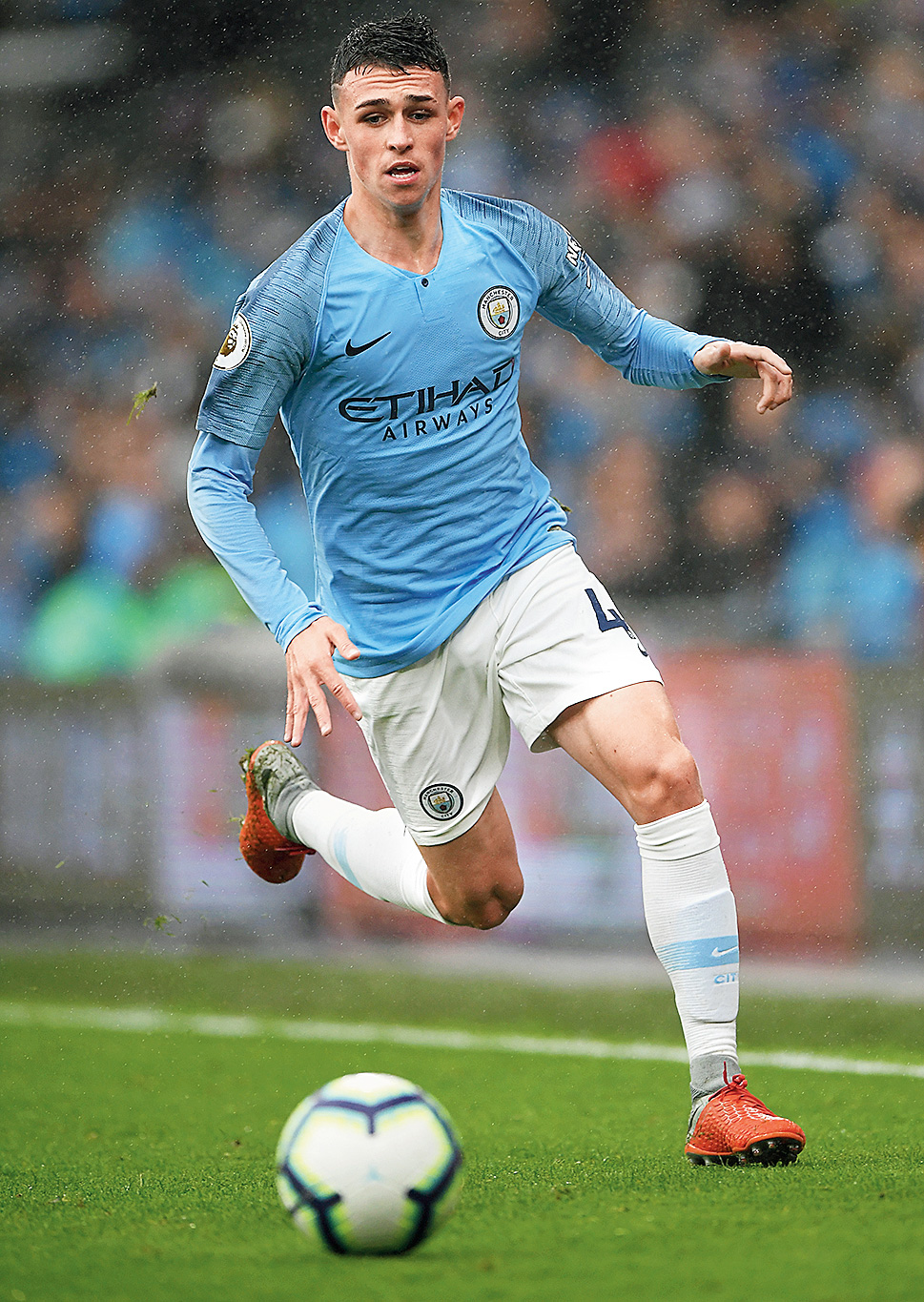 Phil Foden Agencies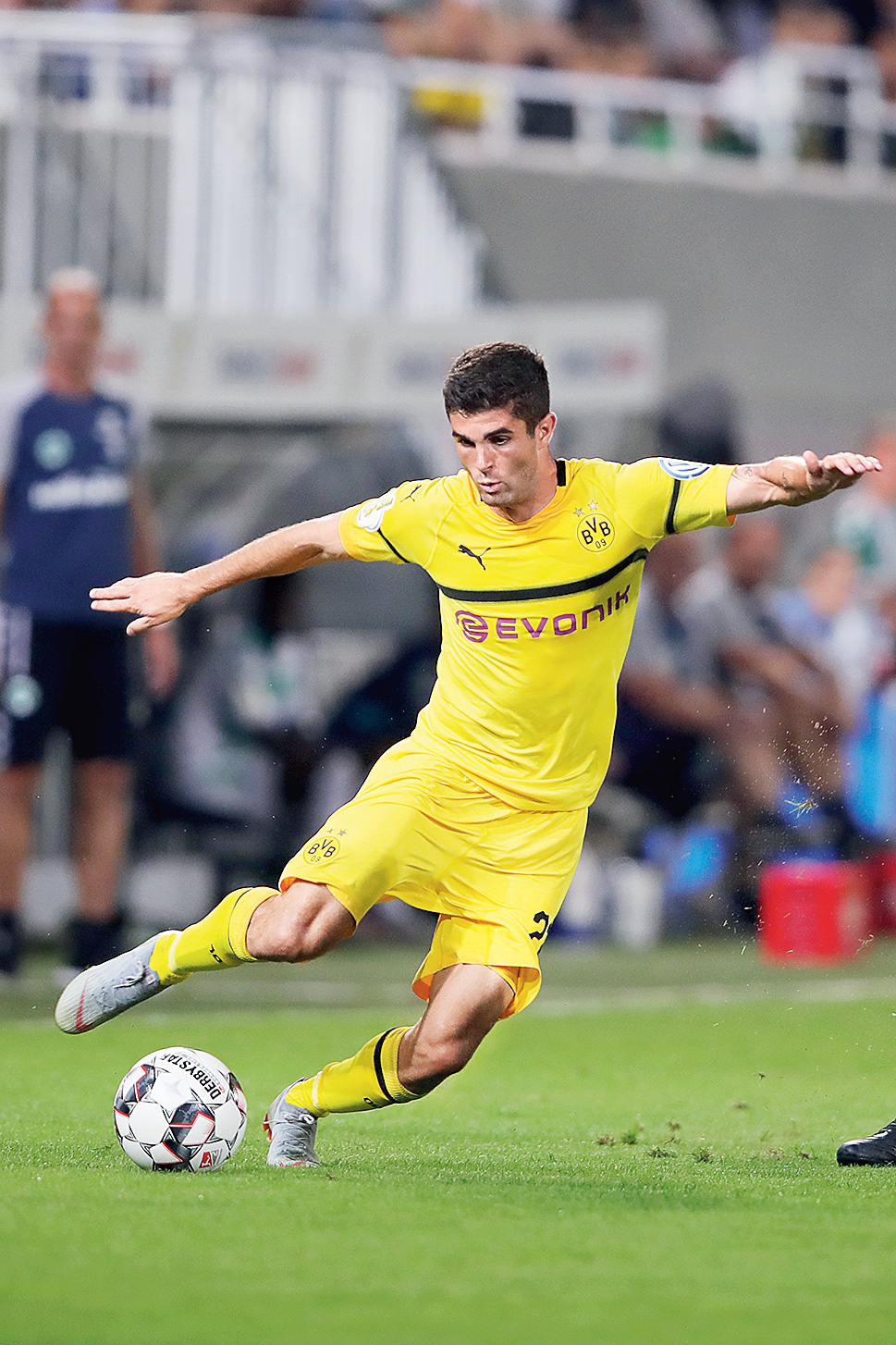 Christian Pulisic Agencies
Who will be the next big thing?
Over the years, the Champions League has been the perfect platform for young talents to nurture their potential and take a decisive leap in their careers. From Wayne Rooney to Leo Messi to Paulo Dybala, a series of prodigies have catapulted themselves to stardom on Europe's grandest stage, and this season should be no different.
Among the ones in contention for the starlet of the season are dynamic Bayern midfielder Leon Goretzka, whose defensive acumen combined with his attacking intelligence makes him an invaluable asset; Phil Foden, another bright young midfielder who has drawn lofty praise from his coach Pep Guardiola; and Christian Pulisic, an industrious and clinical striker who plies his trade for Borussia Dortmund.