Paolo Maldini's final bow at the San Siro was not a happy one when he bro­ught down the curtains on his long, long career at AC Milan in 2009. His team had lost that league game 2-3 to AS Roma. Chennai and the MA Chidambaram Stadium are Milan and San Siro to Mahendra Singh Dhoni, who will most probably play his last match at Chennai Super Kings' home ground on Tuesday.
But will Dhoni suffer a sour 'home' end like the legendary Italian? His army of fans would hope not, but in Gujarat Titans, the Super Kings face an opposition who have been the best IPL team ever since they made their debut last year. Many actually believe the Titans are a CSK in the making for the way they go about their cricket.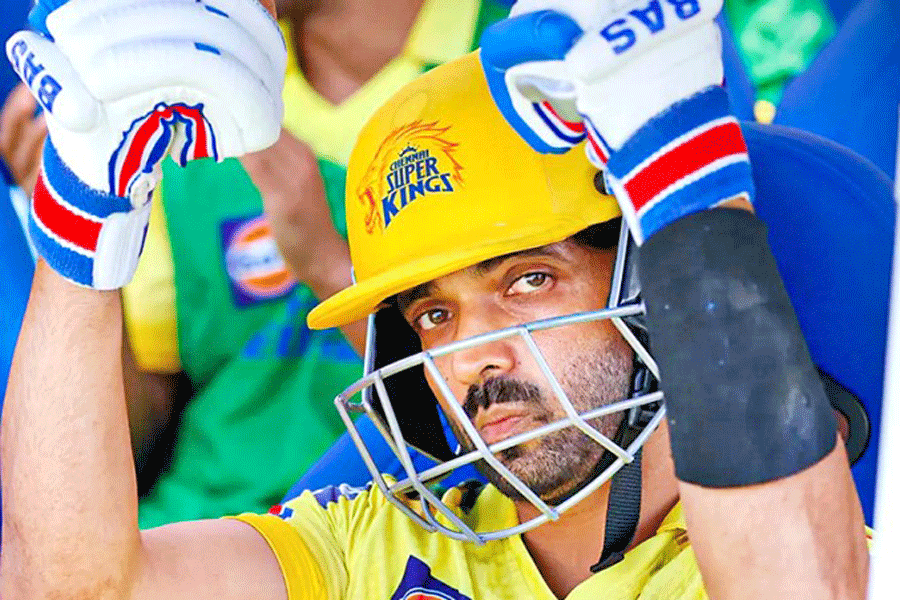 Ajinkya Rahane, with his new-found approach to T20 batting, can be Chennai Super Kings' trump card against Gujarat Titans in the Qualifier 1 contest. PTI picture
Whatever the result in the Qualifier 1 contest, it will certainly not be the last time that Dhoni wears the Chennai yellow. They will get another shot at making the final, courtesy their finish in the top two after the league stage. And if they win, it's a straight ticket to Sunday's mega final. But the Eliminator and the final will be played in Ahmedabad, not in Chennai.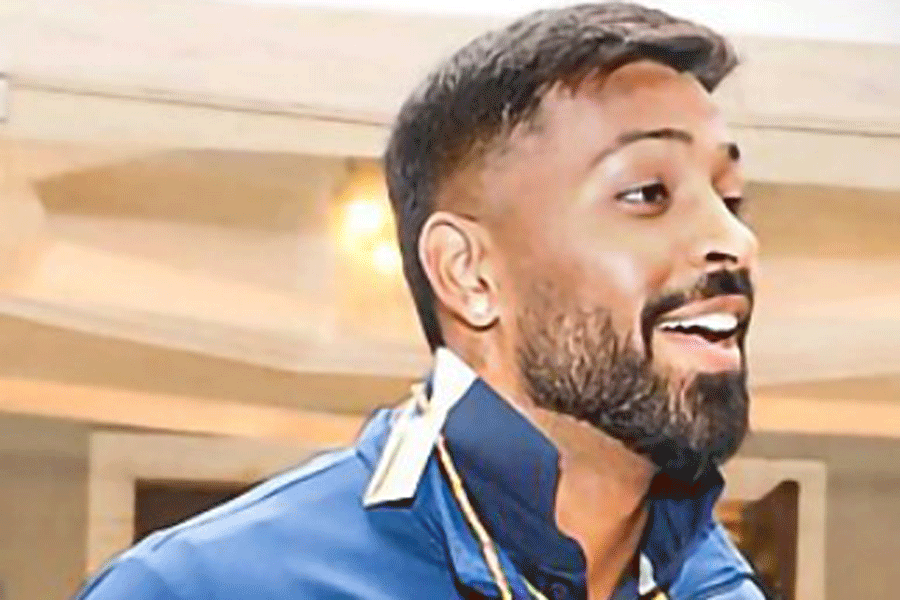 Titans captain Hardik Pandya. PTI picture
Chennai being the fortress where the Super Kings have enjoyed unparalleled success over the years, Dhoni's team should be having an edge going into Tuesday's match. They have lost only 18 of the 63 games they have played at the venue. Even more intimidating is their playoffs record. They have entered the final nine times in 15 years, the most by any team. The period includes their two-year ban from the IPL.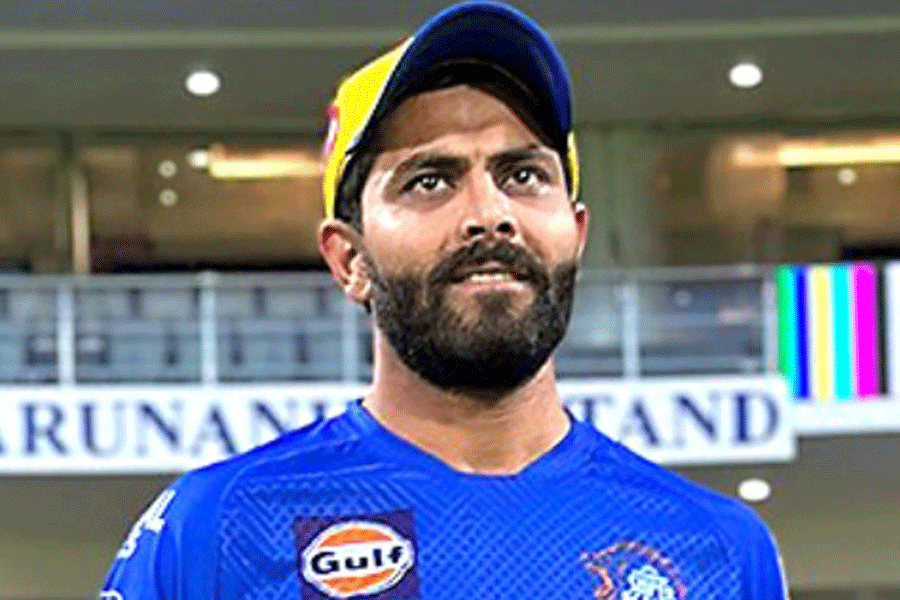 CSK's Ravindra Jadeja. PTI picture
While all those numbers give Chennai a colossal image, the Titans appear to be just the right kind of challengers who can beat Dhoni's team in their own game. In their own backyard, too.
Like Chennai, the Titans seem to have a very sound management off the field who make the right moves to keep the team running. Retaini­ng core players, backing talented newcomers, giving space to shaky seniors to find their feet back — all such qualities, which we easily associate with the Chennai IPL franchise, could also be said for their Ahmedabad counterparts. The Titans know how to retain a Rashid Khan, how to promote a Noor Ahmad and how to help a Vijay Shankar rediscover himself as a cricketer.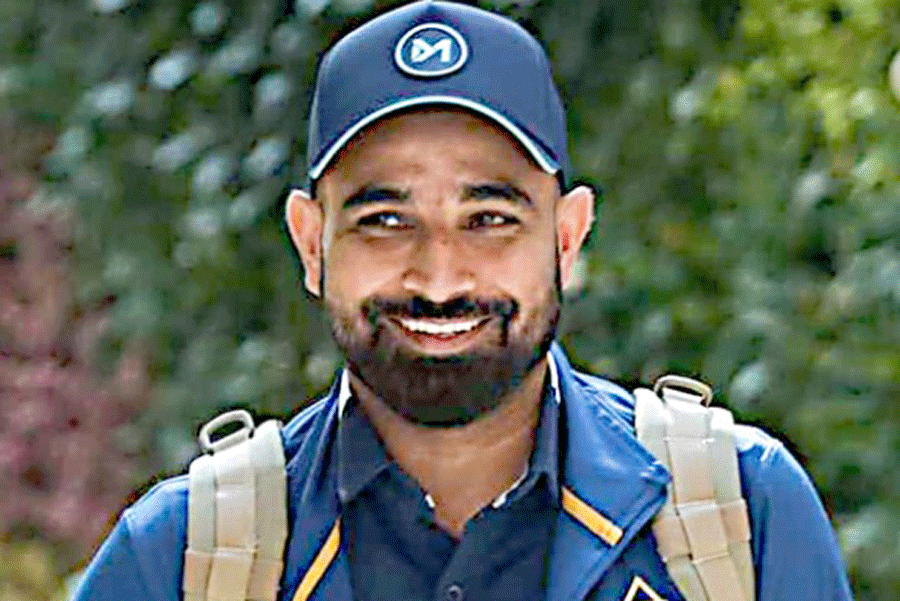 Titans' Mohammed Shami. PTI picture
And to top it all, they have a super T20 captain, again just like Chennai. Hardik Pandya has been phenomenal in his leadership of the Titans. The Junior Pandya has staked a serious claim to inherit Dhoni's "Captain Cool" badge with his methods and mannerisms. He's grounded in victories and confident even after losses. Whatever the result, you can't miss a smiling Hardik sharing time with his teammates. There's a unique stillness in the Titans' cricket which stays unaffected even in the worst scenarios.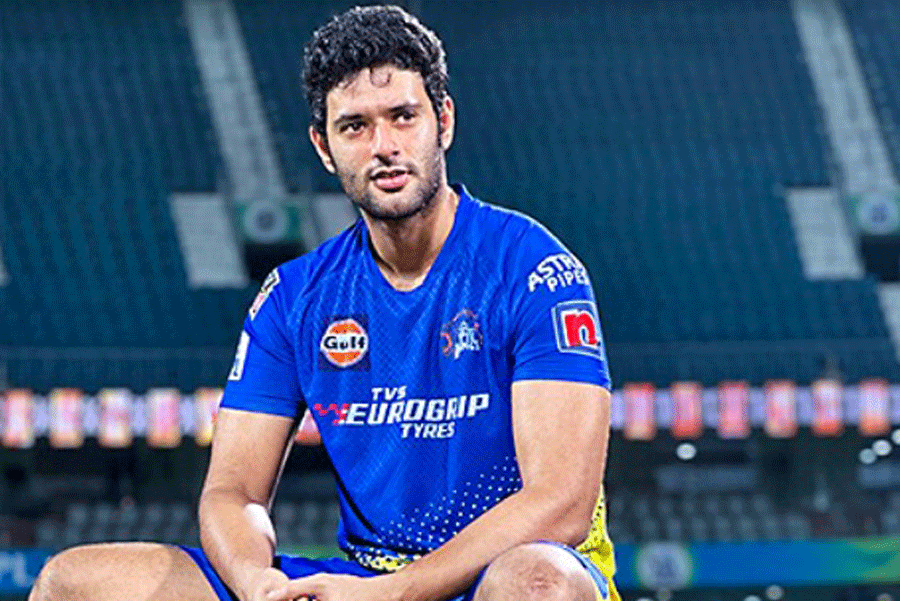 Shivam Dube. PTI picture
In terms of strengths and weaknesses, the two teams seem quite balanced, though the Titans might just have a stronger bowling attack. The top two spots in the wicket-takers' ta­lly are occupied by Mohammed Shami and Rashid — both have 24 wickets each. Not that Chennai are too far behind. Tushar Deshpande's wicket-taking knack or Matheesha Pathirana's toe-crushers, they have performers too.
The match might also turn out to be a clash of two talented young openers — Chennai's dependable Ruturaj Gaikwad and Titans' red-hot Shubman Gill.
But no matter who's the hero, Dhoni's the don in Chennai. He won it long back.
Today's match
■ Qualifier 1: Gujarat Titans vs Chennai Super Kings, 7.30pm, Chennai, live on Star Sports & Jio Cinema