Row over Gavaskar remark on Virat Kohli
Comment triggered an uproar on social media on Friday with some fans of the couple demanding the former cricketer's sacking from the commentary panel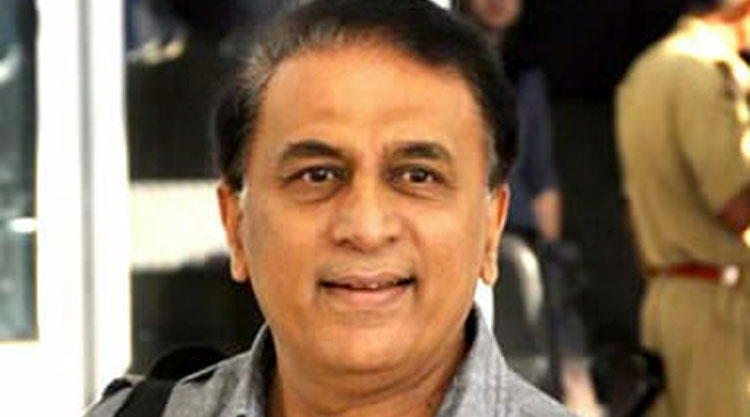 ---
Calcutta
|
Published 26.09.20, 05:01 AM
|
---
Cricket legend Sunil Gavaskar on Friday said neither had he blamed Virat Kohli's actress-wife Anushka Sharma for the Royal Challengers Bangalore captain's failure nor had he made any sexist remarks during Thursday's IPL match and his comments were being misinterpreted.
Kohli had a bad day in the office on Thursday, dropping two catches of rival skipper KL Rahul, who went on to score an unbeaten 132, and managed only a run from five balls in RCB's chase.    
While Kohli was still at the crease, Gavaskar, broadcasting in Hindi, said the India captain is keen to improve and he knows that he can do so only by practising more and more. He then added that during the lockdown, Kohli faced only Anushka's bowling — a reference to a video of the couple playing cricket in their home compound — and that did not help much.
However, the comment triggered an uproar on social media on Friday with some fans of Kohli and Anushka demanding Gavaskar's sacking from the Star Sports commentary panel.
Anushka also issued a statement on her Instagram Stories, saying Gavaskar's remark was "distasteful".    
Gavaskar said his comments were not understood in the right context and rebutted allegations that he had been "sexist". "Virat also had no practice and the only practice that they had when they were seen playing in their building compound and Anushka was bowling to him. That's what I said. That's the only bowling, I have not used any other word. She was bowling to him, that's all. Where am I blaming her? Where am I being sexist in this?
"I am just stating what was seen in the video which was maybe recorded by somebody in the neighbouring buildings and then put up. That's the only thing I am doing," Gavaskar told India Today.
"I'm the one who has always batted for wives going with husbands on tours. I am the one who has always said that like a normal guy going to office for a 9-5 job, when he comes back home, he comes back to his wife, similarly why can't cricketers have their wives with them," he said.
Anushka, who has been trolled on social media in the past as well for Kohli's performances, said she was tired of being dragged into cricket. "It's 2020 and things still don't change for me. When will I stop getting dragged into cricket and stop being used to pass sweeping statements?" the 32-year-old actress said in a long statement.
Anushka, who is with Kohli in Dubai, asked for an explanation from Gavaskar for his remark. "That, Mr Gavaskar, your message is distasteful is a fact but I would love for you to explain why you thought of making such a sweeping statement on a wife accusing her for her husband's game?
"I'm sure over the years you have respected the private lives of every cricketer while commenting on the game. Don't you think you should have equal amount of respect for me and us?" she said.