Questions raised over umpire's call during Boxing Day Test
Sachin Tendulkar wants the ICC to reassess the Decision Review System rule, while Shane Warne too has questioned the logic behind the protocol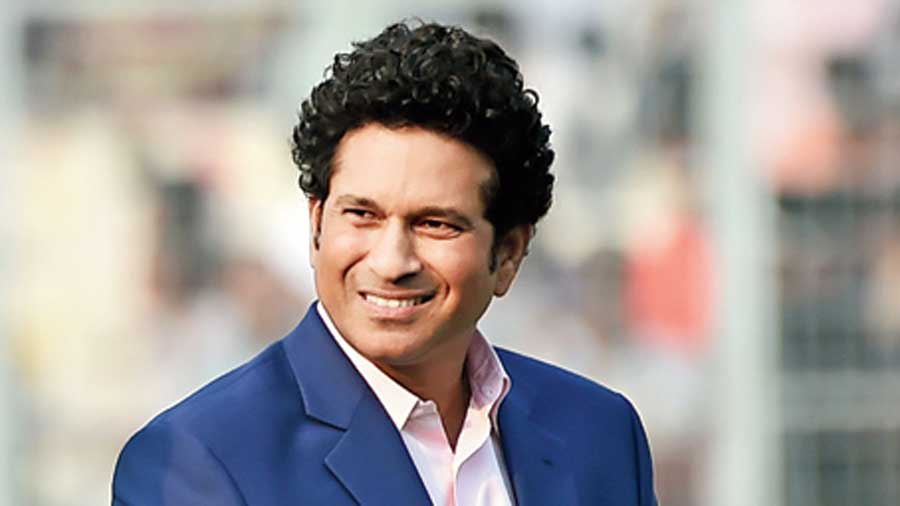 Sachin Tendulkar
File picture
---
Calcutta
|
Published 29.12.20, 01:20 AM
|
---
Two incidents during the third day's play of the India-Australia Boxing Day Test in Melbourne has once again triggered the debate over the concept of 'umpire's call' in the Decision Review System (DRS).
Sachin Tendulkar wants the ICC to reassess the rule, while Shane Warne too has questioned the logic behind the protocol.
When an lbw decision is referred to the DRS, the ball has to hit the wicket and the centre of the ball has to be inside the wicket zone for a batsman to be conclusively given out by the review system. For anything less, that is if the ball is merely clipping the stumps or the bails, it's the on-field umpire's call and he can then stick with his original decision.  
On Monday, Joe Burns and Marnus Labuschagne were the beneficiaries of the rule when the on-field umpire's "not out" decisions were upheld after India reviewed them even though the DRS predicted that ball would have gone on to clip the stumps. 
Tendulkar has a problem with that. "The reason players opt for a review is because they're unhappy with the decision taken by the on-field umpire. The DRS system needs to be thoroughly looked into by the @ICC, especially for the 'Umpires Call'," the icon tweeted.
Later, posting a video on the 100mb app, Tendulkar explained: "I am not convinced with the DRS rule at all. Once you have gone upstairs to the third umpire then the on-field umpire's decision should not come into the picture at all.
"It doesn't matter whether the ball is hitting 10 per cent or 15 per cent or 70 per cent because when you get bowled, none of this matters. 
"Even if the ball is just clipping the bail and the umpire has given not out, that decision should be overturned when they have referred to the third umpire. It (umpire's call) is too confusing and is unfair to bowlers also."
Warne has a similar opinion. "I just don't understand the umpire's call… If the ball is hitting the wickets (in case of an lbw appeal), it has to be out," he said on air while commentating.