On Wisden summit, Big Ben displaces Virat
New cricket Almanack sheds light on search for the new Kohli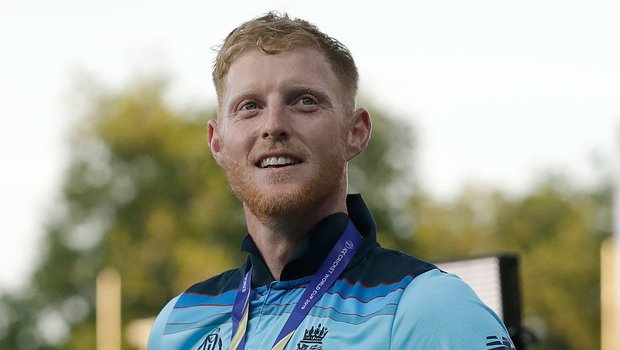 ---
London
|
Published 08.04.20, 07:31 PM
|
---
The morning of Thursday, April 9, is a big moment in cricket because the new Wisden is published in London.
Bloomsbury Publishing, which has brought out the 157th edition of Wisden Cricketers' Almanack 2020 — hardback edition (£55), The Shorter Wisden 2020 in Ebook (£9.99) or audiobook (£9.99) — says: "Wisden 2020 is made up of 1,536 pages and ten sections, including a special 80-page World Cup section and 56 pages of obituaries. It has 141 contributors. Also within its pages are reviews of books, plays, films, media, technology and the weather, as well as articles on cricket and the environment, and cricket in the courts."
One obituary notice included this comment: "Bob Willis (1949–2019) himself was late only once: for his funeral, when the hearse got stuck in traffic in Barnes. He should have gone by bus."
The book has plenty of gems for cricket lovers in India, says Wisden's editor Lawrence Booth, who has added a personal note in his introductory piece: "My wife, Anjali, was — as ever — a rock. Our two-year-old daughter, Aleya, seemed to absorb something of the summer. One bedtime, she whispered: 'Come on, Ben Stokes.' "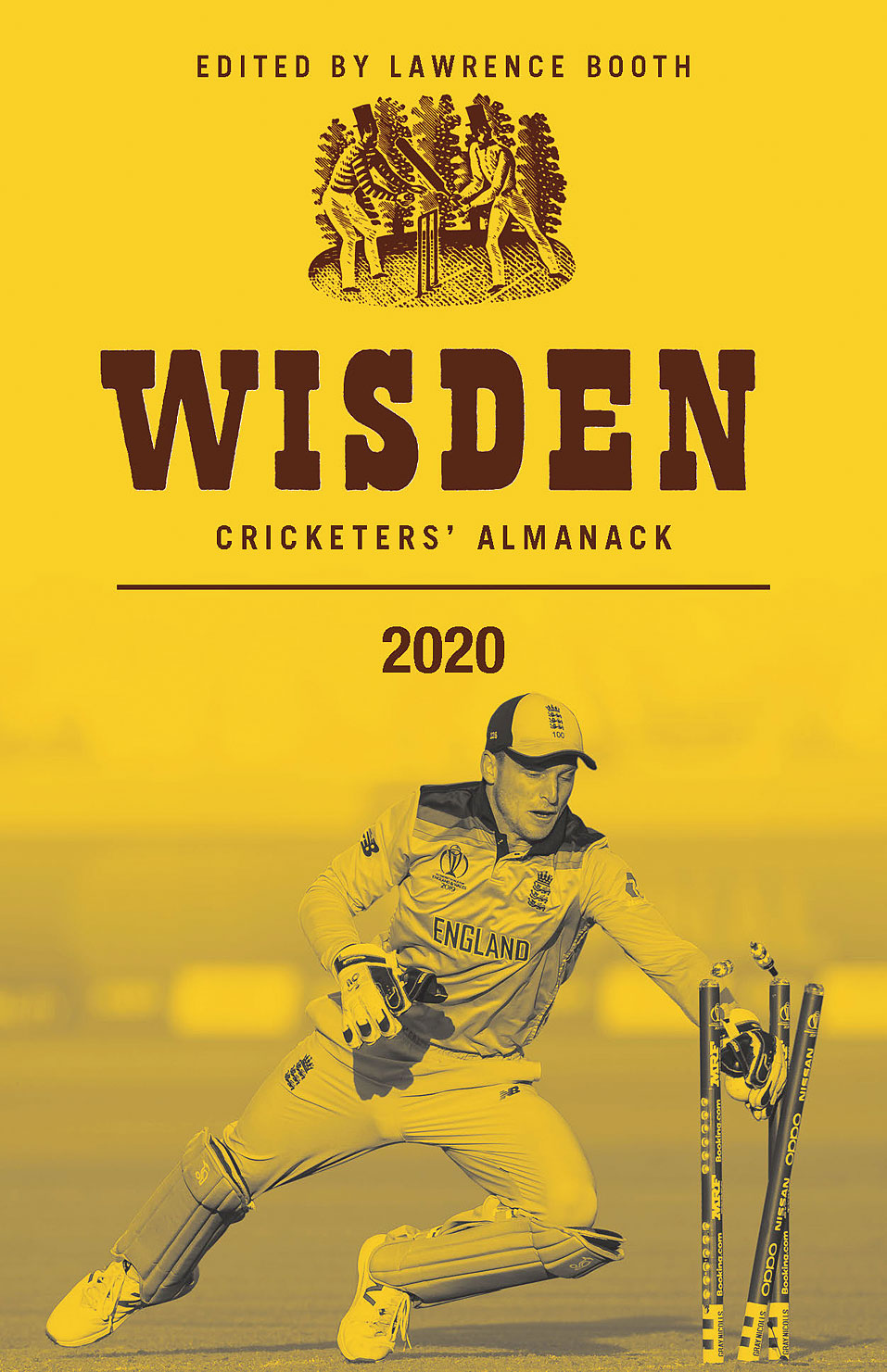 The child is clearly well informed because her father tells The Telegraph: "Indian readers will also note that, for the first time in four editions, Virat Kohli is not Wisden's Leading Cricketer in the World — that is Stokes."
The five cricketers of the year are: Jofra Archer, Pat Cummins, Simon Harmer, Marnus Labuschagne and Ellyse Perry.
According to Booth, "Jofra Archer had an unprecedented impact in his first summer as an international cricketer. He showed astonishing poise to bowl the super over that delivered England the World Cup, then produced some of the quickest and most memorable spells in recent Ashes history, knocking over Steve Smith at Lord's, and finishing the series with 22 wickets at just 20 apiece."
He says: "Wisden 2020 is, in essence, a celebration of England's first men's World Cup win and a remarkable Ashes series, the first to be drawn since 1975. It's also a celebration of Ben Stokes, who featured prominently in both. Beyond that, it's the usual celebration of all things cricket — the good, the bad, the indifferent."
He draws attention to "a lovely piece by Anand Vasu about the world's biggest cricket nursery — the Karnataka Institute in Bangalore. We've billed it as the search for the next Virat Kohli, and it captures so much about the passion for the sport in that part of the world."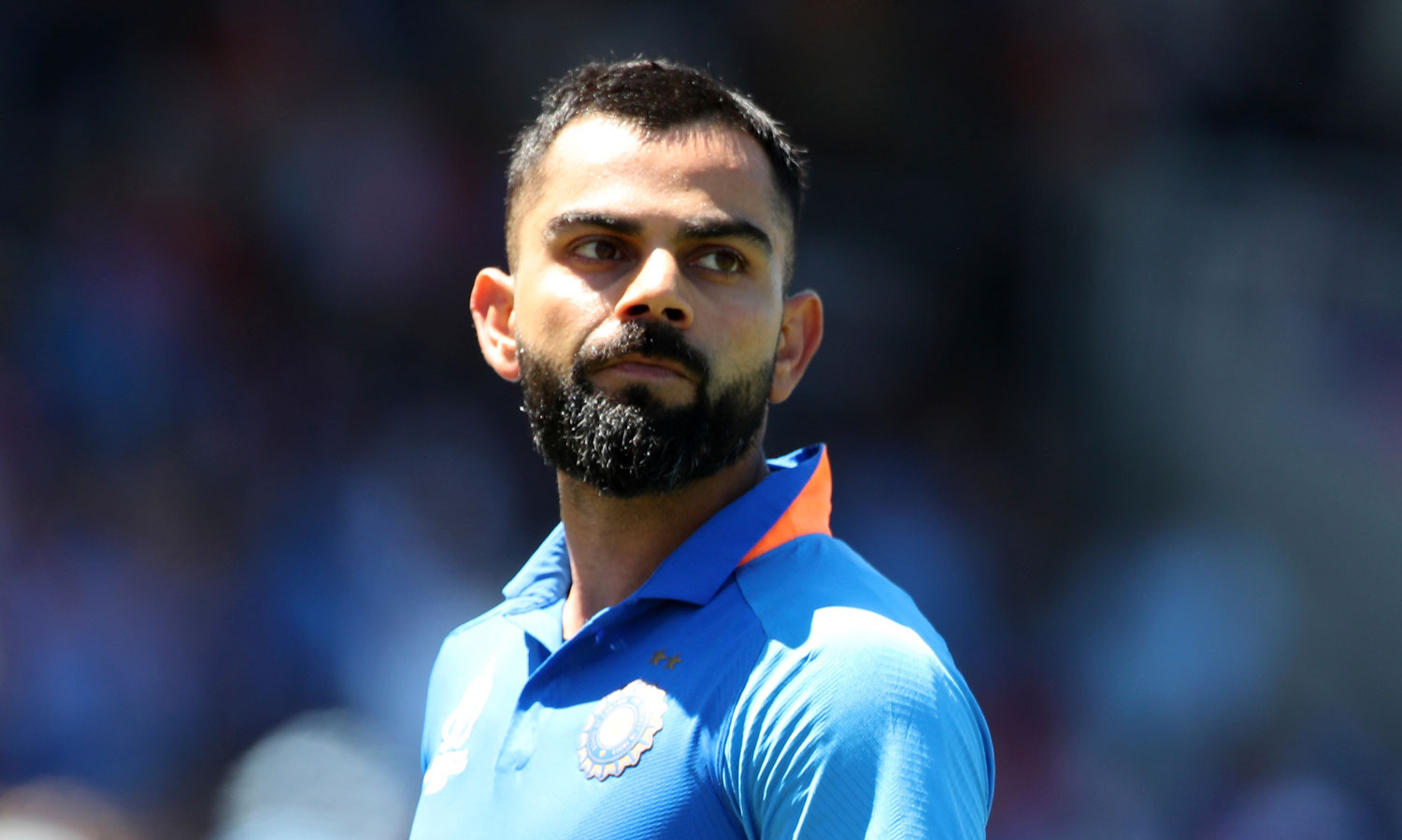 To be sure, Vasu's piece — "Indian Cricket's Greatest Nursery: In search of the new Kohli" — is lyrical but also a little worrying. Perhaps one should not say this but there is a touch of Hitler youth about the way in which hundreds of children are marched to the KIOC coaching grounds in Bangalore even before its gates have opened at 6am.
Parents probably don't want to listen to Irfan Sait, a Level 3 certified coach, when he advises them: "Not everyone who wears pads and picks up a bat is going to play like Kohli."
Though Vasu does not say so, one can almost imagine parents scolding naughty children: "You mustn't waste your time studying — what good will that do you? Practise, practise, practise at the cricket factory if you want to be like Uncle Virat."
To be fair, the kids seem keen enough despite the intense pressure put on them by their parents, who probably regard the stiff coaching fees as an investment in their own futures.
Vasu does end his excellent piece by observing: "Whether anyone will say so explicitly, the hunt for the next Kohli is well under way."
There is an inspiring piece by Eoin Morgan, who led England to victory in the 2019 ICC Cricket World Cup and who has spoken to Booth about the multicultural nature of his side. To illustrate his point, there is a photograph of Chris Woakes, Jofra Archer, Adil Rashid and Moeen Ali standing "shoulder to shoulder" during England's opening-day victory over South Africa.
In his piece — "England's Multicultural World Cup Winners" — Morgan, who is himself of Irish origin, begins: "As we took the field to defend 15 in the super over in the World Cup final last summer, Jos Buttler told me he hoped I had a couple of shamrocks in my pocket. I laughed, and turned to Adil Rashid: "Allah's with us, isn't he?" Rash agreed he was. Later, at the end of a crazy day, I mentioned that comment in the post-match press conference, because it seemed to sum up the kind of team we had become: a team of different backgrounds, races and religions, a team which derived strength from diversity, and represented the best of our country."