'Obnoxious' Victoria Azarenka
I'm a soccer mom now and I love that, says Azarenka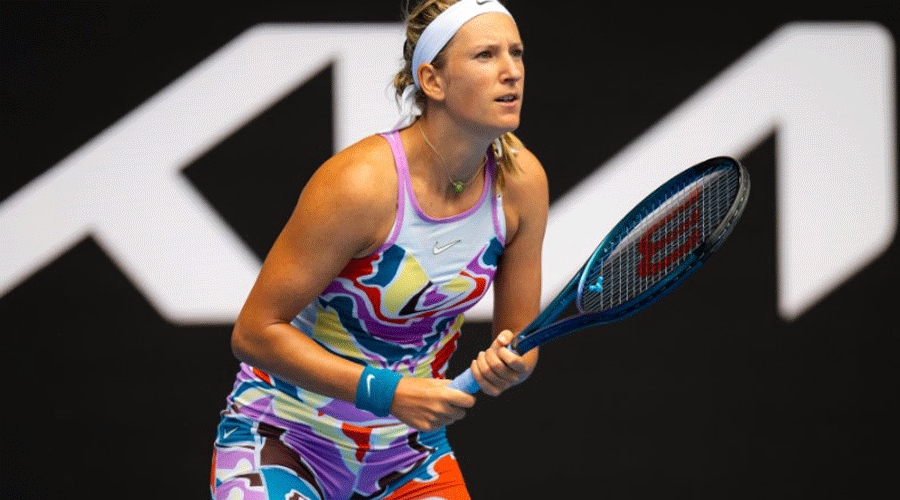 Victoria Azarenka.
Twitter/@WTA_insider
---
Melbourne
|
Published 17.01.23, 04:28 AM
|
---
Victoria Azarenka is known for her cool and composed demeanour on the tennis court, but she says she turns into an obnoxious "soccer mom" on the sidelines of her son Leo's games.
A Paris Saint-Germain fan since ex-England midfielder David Beckham briefly played for the French club a decade ago, Azarenka said her affiliation has rubbed off on six-year-old Leo.
"Leo is extremely into football now. I call it football, he calls it soccer — we have this debate," Azarenka said. "He wants to play in Paris St Germain, that's his dream. I'm a soccer mom now and I love that. I'm obnoxious. I have no shame in screaming for him. I want him to do well, I want him to achieve his dreams."
Kostyuk decision
As Russian missiles continue to pound her country, Ukraine's number two tennis player Marta Kostyuksays she will not shake hands with tour rivals from Russia and Belarus who she feels have not done enough to speak out against the invasion.
Nadal's complaint
Rafael Nadal dropped a set but defeated Jack Draper to reach the second round. 
Yet there was still some drama as, at 4-3 in the opening set, Nadal complained during the change of ends that a ballkid had made off with his racket.
"I need the racket back," he told the chair umpire.
Using a spare, he failed to convert a break point in the next game before the missing rocket was returned.