RIP 'PK', Kolkata Maidan's gold standard
Explosive player, inspiring mentor and a raconteur of the beautiful game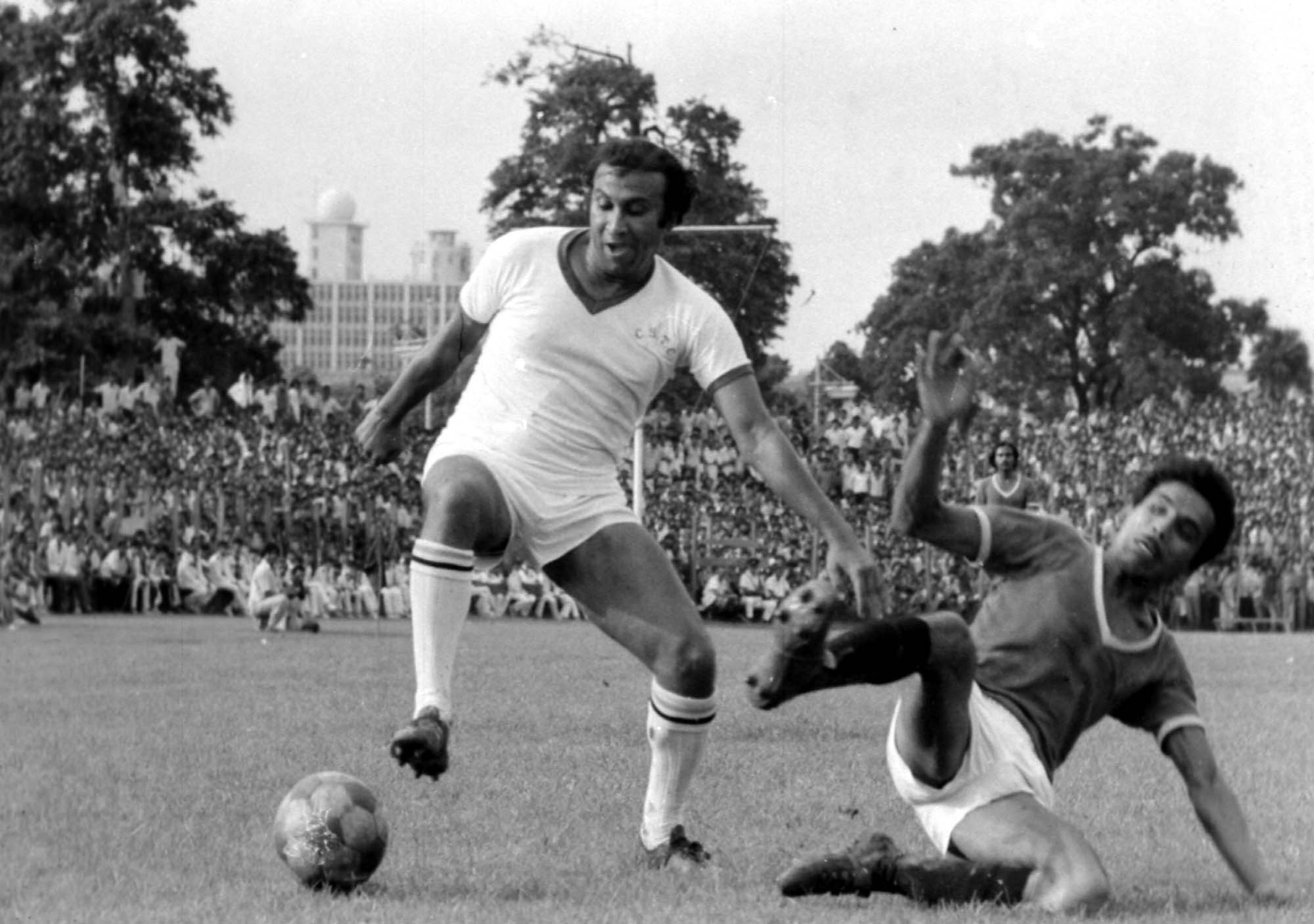 P.K. Banerjee will forever remain more than the sum total of his parts in Indian football's golden folklore.
ABP Archives
---
Kolkata
|
Published 20.03.20, 10:43 AM
|
---
PK's credentials remain unmatched: two Olympics (Melbourne 1956, Rome 1960), three Asian Games (58, 62, 66), gold medal winner as a player and a bronze medal recipient as a coach (1970 Bangkok).
PK was not just a player but a character who epitomised everything that Bengalis loved. Good football, great stories and an everlasting bond.
Poet-musician Kabir Suman's song, Ei Shohor Jane Amar Prothom Sobkichu (This city knows my every firsts), talks about the Maidan and its many legends.
"Prothom khela laker dhaare
Prothom football
Manna, PK, Chunir chobi
Biraat sombol'
(My first game of football at the Lakes when photos of Sailen Manna, PK (Banerjee) and Chuni (Goswami) were treasured possessions)"
Suman's lyrics portray how PK has been ingrained in the quintessential Bengali's collective conscience in the last 50 years.
How was PK the player? There are no video recordings of his playing days but imagine an Indian player scoring against Japan and South Korea in a single edition of the Asian Games.
"I don't think anyone had more power in his shots as Pradeep and that kind of ball control while speeding down the flanks. Add to it his terrific ability to read match situations," his best friend and skipper of the 1962 Gold winning team Chuni Goswami once said.
It was PK's match reading ability that made Banerjee one of India's greatest football coaches from the '70s to the '90s. He was, in a sense, India's first "football manager", that too long before the term was in vogue in this part of the world.
Talk to any of his wards who played for East Bengal, Mohun Bagan or India and they would tell you that he was a pro at handling gigantic egos in his own inimitable style, always getting the best out of them.
Be it the temperamental duo of Subhash Bhowmick or Gautam Sarkar or the moody Samaresh Chowdhury or the bullish Mohammed Habib, he had a specific "dose" for everyone. They were great players who needed a great "man manager" and PK was it for them.
He could break through the nets with his 35-yard pile drivers as a player, mix emotion while explaining tactical moves as a coach and regale any audience with unheard of stories about the beautiful game as an expert commentator. P.K. Banerjee will forever remain more than the sum total of his parts in Indian football's golden folklore.
One of the greatest Indian footballers, who dazzled as a player in the '60s and was probably the most sought-after coach on the Kolkata Maidan during the '70s, "PK", or Pradeep Da as he was known to one and all, is an enduring love story that will continue long after his death.
P.K. Banerjee, who was sufferingfrom multiple ailments and was on life support at a city hospital since March 2, breathed his last on Friday at 12.40pm.
He is survived by daughters Paula and Purna, who are renowned academicians, and younger brother Prasun Banerjee, who is a sitting Trinamool Congress MP.
During the '70s big match days, known as derby day these days – be it an IFA Shield final at the Eden Gardens or a Durand summit clash at the Ambedkar or a Rovers Cup tie at the Cooperage -- any game of his side was an event in itself.
His "vocal tonic", as his pep talks to players were referred to in the Maidan, is stuff of legends. A former East Bengal legend known for bicycle kicks recalled a game in the '70s when the team was trailing.
"Pradeep Da would keep an East Bengal jersey on the floor and show it to us and say, "Look at that jersey. It's your mother and some people are making fun of your mother and you guys are doing nothing.
"The next thing was that we were so charged up that we scored twice in the second half. It might not work now but it worked for us in the '70s when emotions played a big part," he had said in 2010.
Prior to the 1997 Federation Cup semi-final, a match that attracted 120,000 people at the Salt Lake Stadium, erstwhile Mohun Bagan coach Amal Datta had mocked a young Bhaichung Bhutia, calling him "Chung Chung Bhutia".
PK used the derogatory remark by Datta to fire up Bhutia who scored a hat-trick in that game.
Such was PK's oratory skills that before the 1990 Ranji Trophy final against Delhi, Bengal captain Sambaran Banerjee called him to the dressing room to address his players for an hour. It worked.
An unbelievable raconteur, legend has it that PK could even invoke a smile in former Bengal chief minister Jyoti Basu.
With P.K. Banerjee's demise, Kolkata Maidan will have to bid adieu to one of its iconic sons.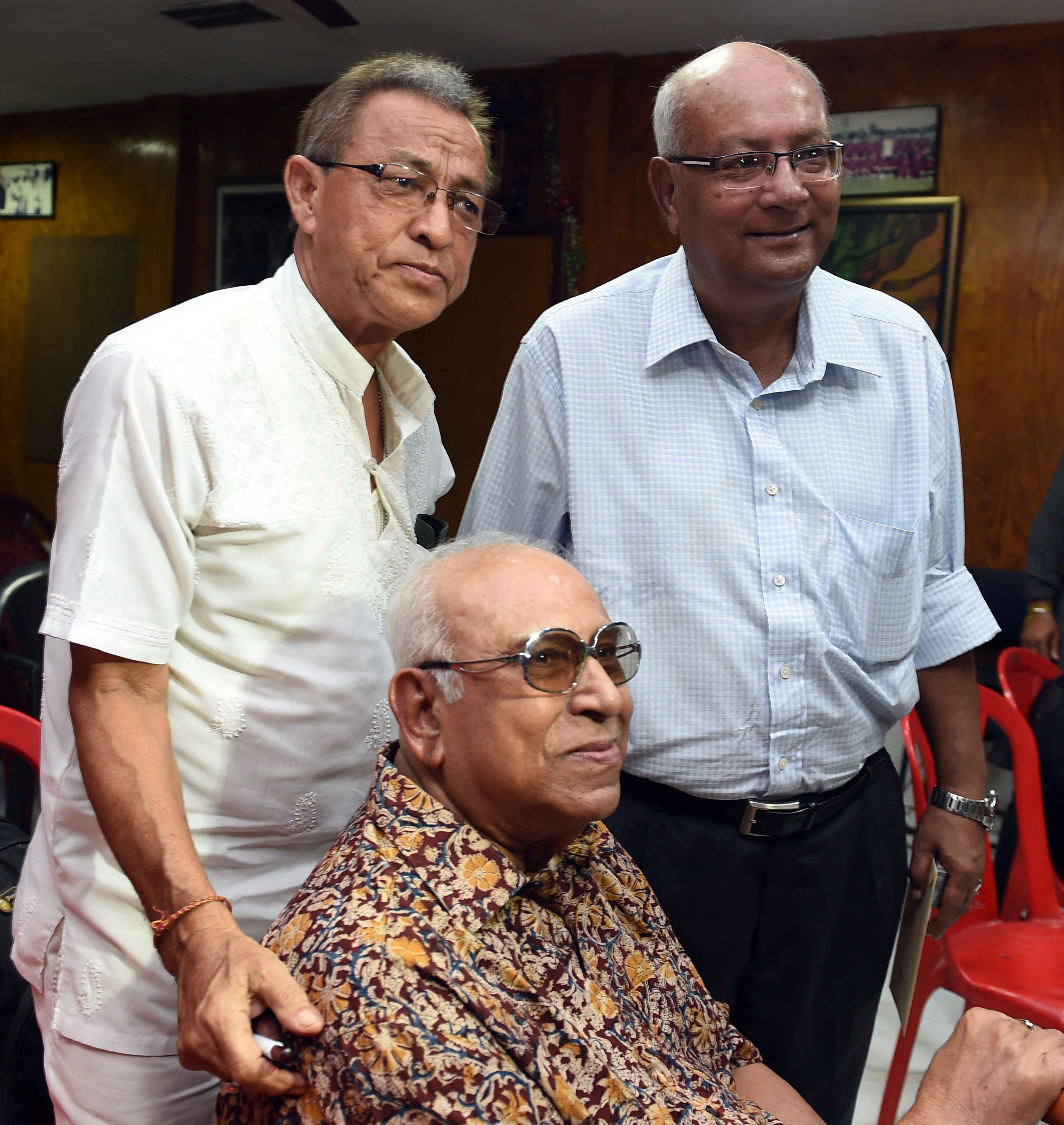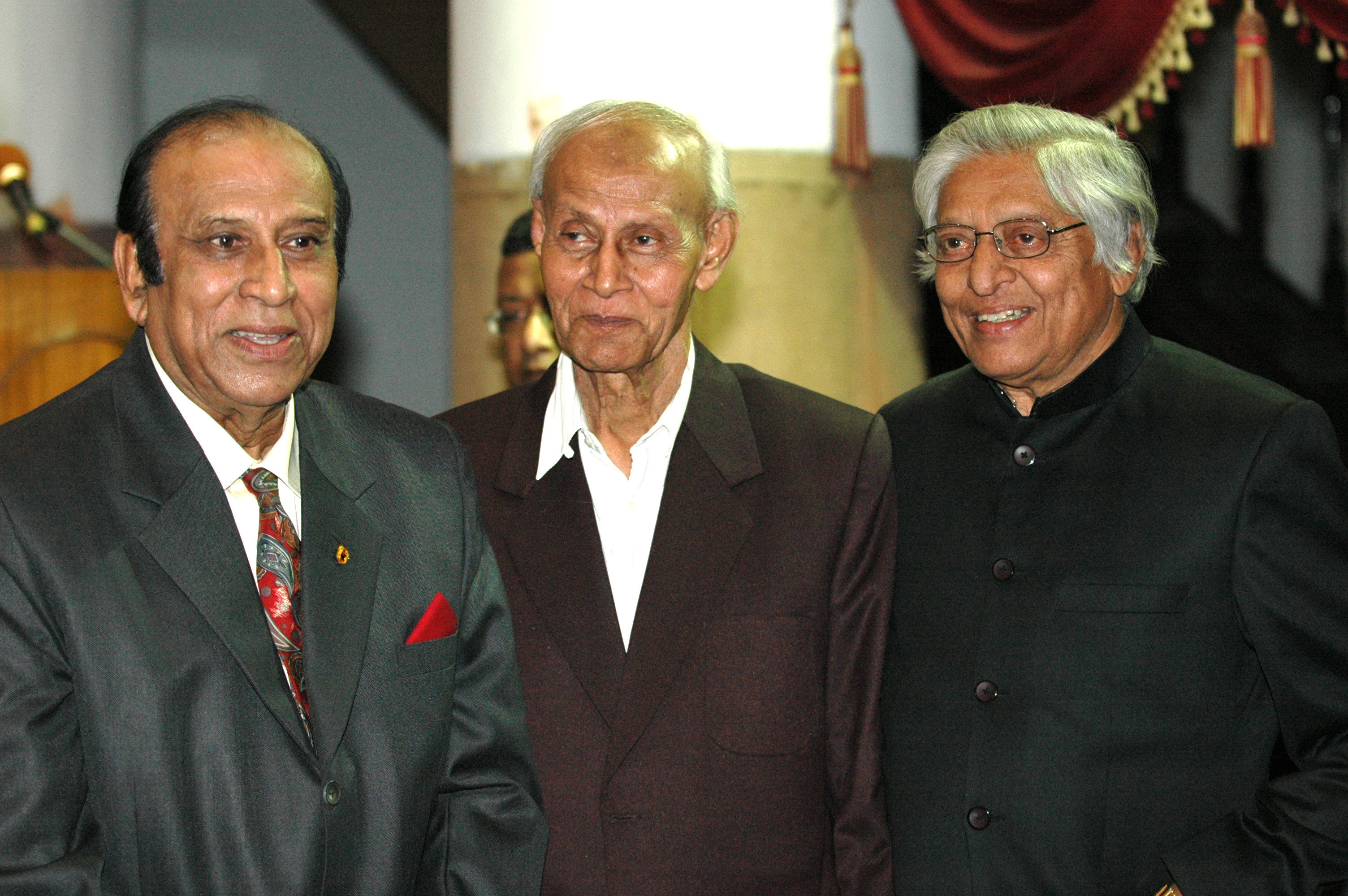 East Bengal won five CFL titles on the trot under his tutelage. PK also delivered at Mohun Bagan, guiding them to a treble -- IFA Shield, Rovers Cup and Durand Cup -- in 1977.

He was coach of the Mohun Bagan team that famously held the then Soviet Union team, Ararat Yerevan, in the 1978 IFA Shield final. Back at East Bengal, PK oversaw their famous 4-1 win over the arch-rivals in the 1997 Federation Cup semifinal.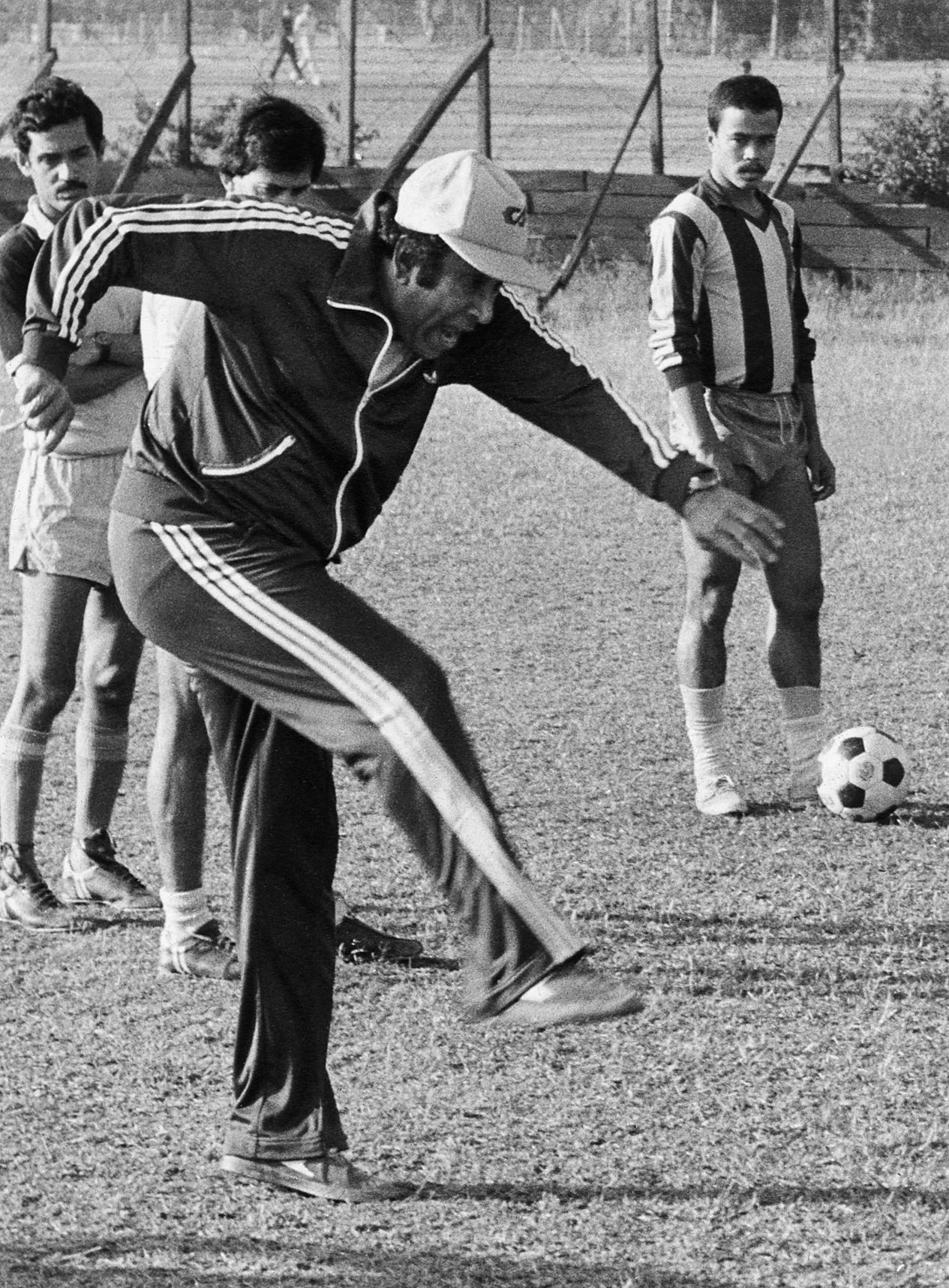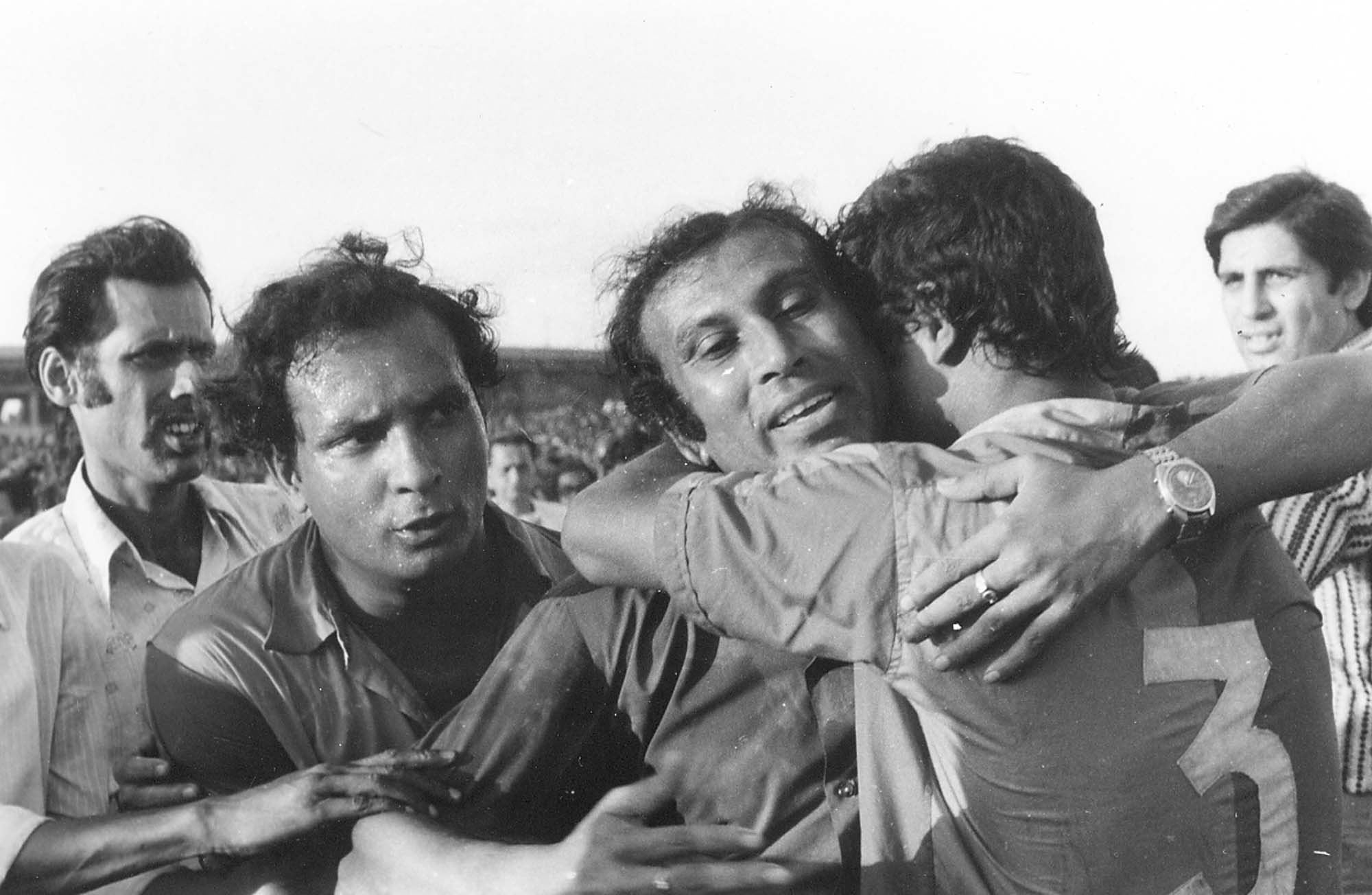 Having started off his Kolkata club career with little success at Aryan FC, PK was rejected by Mohun Bagan after a "disastrous" exhibition match against the legendary T Aao-led Manipur.

In Aryan too, he was an "outcast" and then coach Dasu Mitra would shower him with the choicest of abuses, something, PK said, had played a part in shaping his career.
"I was seriously thinking of leaving Kolkata and returning to Jamshedpur when Bagha Shome, one of the most respected coaches then, offered me a job in the Indian Railways and an opportunity to play for the Eastern Railway."
The rest, as they say, is history.
The 1962 Asian Games gold-medallist's best days as a player coincided with Indian football's golden era. He scored 65 international goals in 84 appearances for the national team.

His contribution was duly recognised by FIFA which rated him as India's greatest player of the 20th century, bestowing him with the Centennial Order of Merit in 2004.
From his debut for Bihar in the Santosh Trophy as a 16-year-old in 1952 to a stint as Mohammedan Sporting coach 51 years later, Banerjee takes leave as one of India's greatest.
A member of the holy trinity, that also included Chuni Goswami and Tulsidas Balaram, PK was the last surviving scorer of the 1962 Asiad gold-winning team.
Another one of his bright moments with the national team was a fourth-place finish at the 1956 Melbourne Olympics, where India beat Australia 4-1.
In the final of the 1962 Asiad, India prevailed in front of a hostile crowd angered by chef de mission Guru Dutt Sondhi's remark that it was "Jakarta Games", referring to a bar on countries like Taiwan and Israel. PK scored the opener in that game.
PK was captain of the last Indian football team to have eplayed in the Olympics. That was in Rome, 1960. He retired as a player in 1967 because of injuries but went on to to accumulate a staggering 54 trophies as coach. He pulled off a heist as Mohun Bagan coach when they famously held New York Cosmos 2-2 in an exhibition match starring Pele in 1977.
The star of Indian football when the sport was at its peak, Banerjee never played for Mohun Bagan and East Bengal, representing Eastern Railways all his life. "Chakri charle khabo ki (What will I eat, if I quit my job)," was PK's famous answer for not playing for the Big Two.
A FIFA-certified coach, PK had a coaching career as illustrious as his playing one, beginning with Bata SC and Eastern Railway. Having struck gold as a player, a 35-year-old PK was made a joint India coach with G.M. Basha. Together, they delivered a bronze at the Bangkok Asiad in 1970.

Within a year at the helm, PK guided India to a joint triumph at the Singapore Pesta Sukan Cup in 1971.