Michael Schumacher 'on his way back', claims family friend
Schumacher has not been seen in public since he suffered a severe head injury in a skiing accident in 2013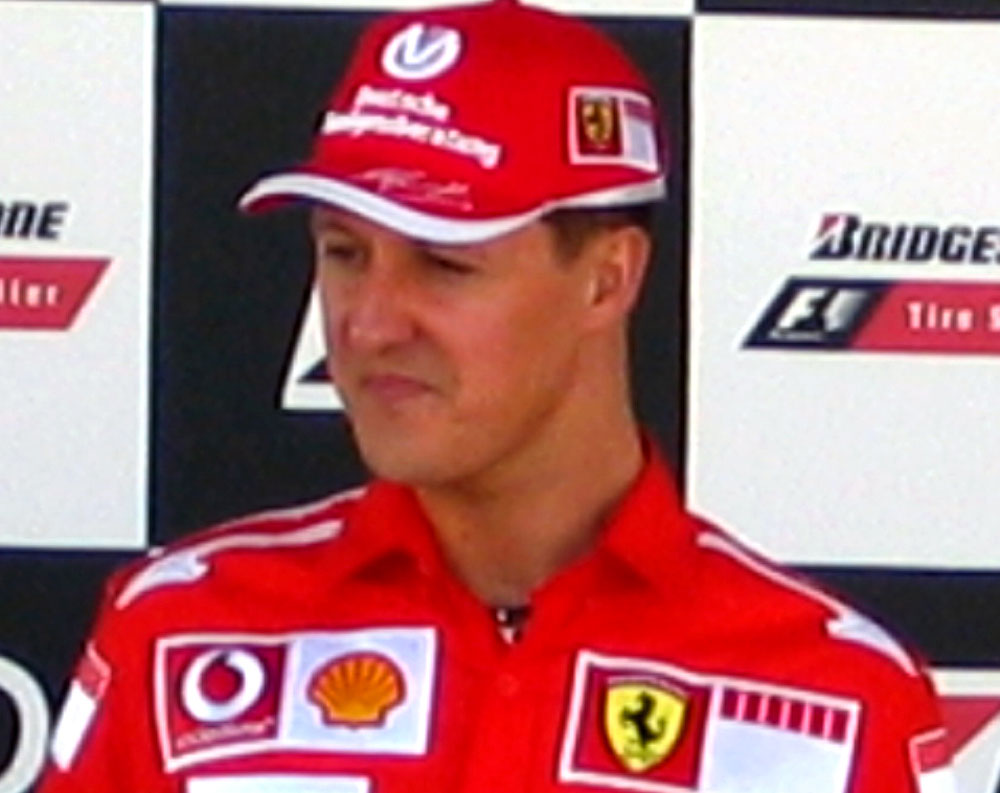 Formula 1 legend Michael Schumacher
(Wikimedia Commons)
---
Calcutta
|
Published 23.11.18, 06:42 AM
|
---
Michael Schumacher could be "on his way back", a family friend has claimed.
The Formula 1 legend has not been seen in public since he suffered a severe head injury in a skiing accident in France, in December 2013.
And updates on his condition have been almost non-existent after he returned to his Lake Geneva home from Lausanne University Hospital in 2015.
According to a British tabloid, a close family friend, Nicklas Nielsen, has claimed Schumacher's loved ones will not speak about the sporting icon in public.
But appearing to take hints from Schumacher's son Mick, 19, Nielsen said: "It may be that Michael is on his way back and will only come out again when he is completely rehabilitated."
Mick, who Michael was skiing with during the 2013 accident, has admitted he finds it hard to cope with his dad's injuries, Nielsen said.
He added: "Mick does not say he is sad about his father. He just said sometimes that it is sometimes hard.'
In August this year, French media had reported claims that that Michael had been able to show emotion.
Touching comments allegedly from "family members" of the star suggest he weeps when he sees beautiful scenery from his window.
The "close relatives" told magazine Paris Match: "When you put him in his wheelchair facing the beautiful panorama of the mountains overlooking the lake, Michael sometimes cries."
It follows the release of a haunting video showing Schumacher, filmed two months before his accident.
The interview footage was posted on the Formula One legend's website by his family.
The clip was filmed on October 30, 2013, almost exactly two months before Schumacher suffered a traumatic brain injury after hitting his head on a rock while skiing in the resort of Meribel in the French Alps.
In the video, Schumacher revealed doubts over his abilities. Talking about his illustrious career, the German revealed the he was plagued by self-doubt as a driver.
He said: "Records is one thing, doubts, I think it is very important to not be over confident - to be sceptical, to look for improvements.
"Yeah, I always felt I am not good enough, I have to work, and that was one part of the recipe that made me what I became."
The most successful F1 driver ever also said his most memorable victory was his first championship with Ferrari in 2000.
He said: "21 years no championship with Ferrari, four years myself failing, then finally, in a great race, to achieve it, win the world championship."
Schumacher won his first two championships with the now-defunct team Benneton in 1994 and 1995.